Come Here Little Puppy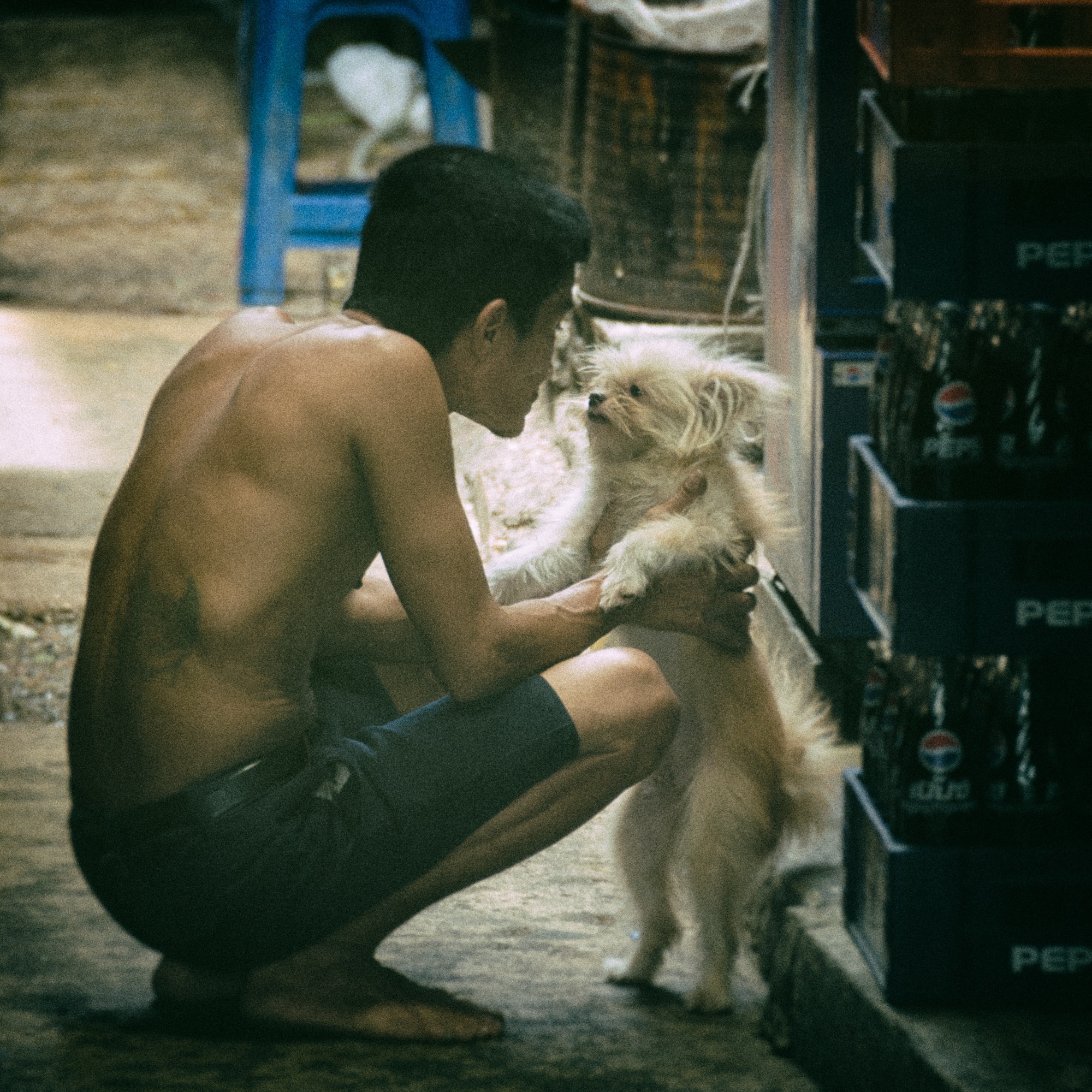 Made in some back alley in bangkok, thailand.
Cropped it quiet a bit to get in close on the man and dog.
Camera: nikon d70s
Shutter speed: 1/50s
Aperture: ƒ/5.6
ISO: 400
Focal length: 200mm
Taken: 27 July, 2008
Come Here Little Puppy by Bo47 is licensed under a Creative Commons Attribution-NonCommercial-NoDerivatives 4.0 International License.