Draw Me a Picture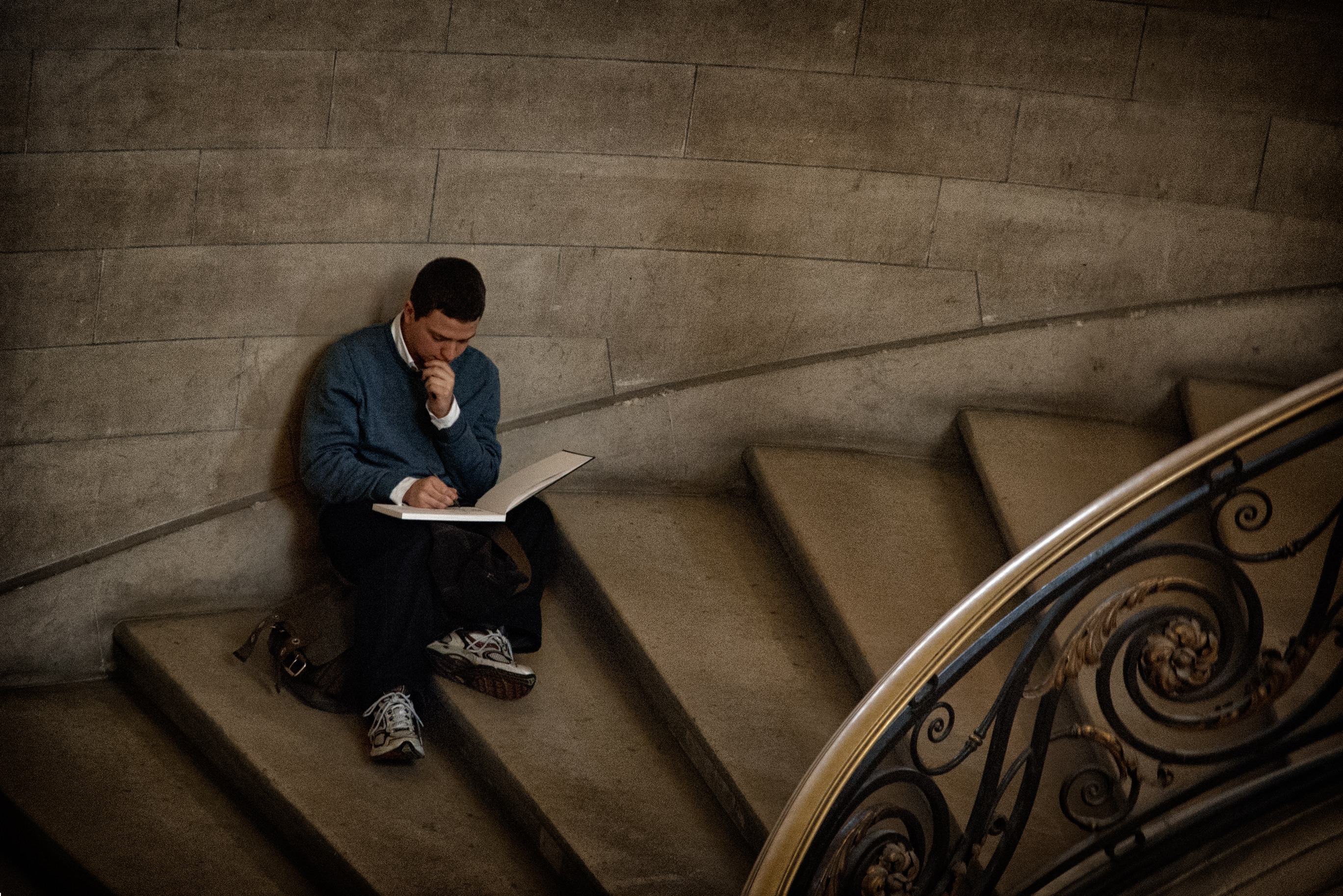 I'm a member of a local photo club here in copenhagen, where we have this internal photo competition, where the winner can call him or herself "Club Photo Champion" of the past year.
The competition is made up of seven rounds, 4 of the 7 rounds are analogue (print on paper) and have a monochrome (3 photos), a color (3 photos) and a bound topic (1 photo) section, the other 3 are digital and have a monochrome (3 photos), a color (3 photos) section. On every round there is an external referee to judge the photos.
I been a member of the club since January this year, and for the first time I entered one of the seven rounds, this one was a digital and I submitted 3 monochrome and 3 color photos.
In the monochrome section I was given a 5th place (out of 69 photos in total) – you can see that photo here – and in color section I was given a 1st place (out of 74 photos in total) and yearh… you guessed it…it's the one you see above.
The photo is made in the Louvre in Paris, france. I cloned away a lady walking on the stairs and I did a merged of an overlay black and white copy of the photo, in order to get the rich dark areas. I used the dodge and burn tool on some areas, added a little sharpen and did some color correction.
Camera: NIKON D70s
Shutter speed: 1/4s
Aperture: ƒ/5.6
ISO: 1600
Focal length: 95mm
Taken: 18 January, 2008
Draw Me a Picture by Bo47 is licensed under a Creative Commons Attribution-NonCommercial-NoDerivatives 4.0 International License.