Spin Baby, Spin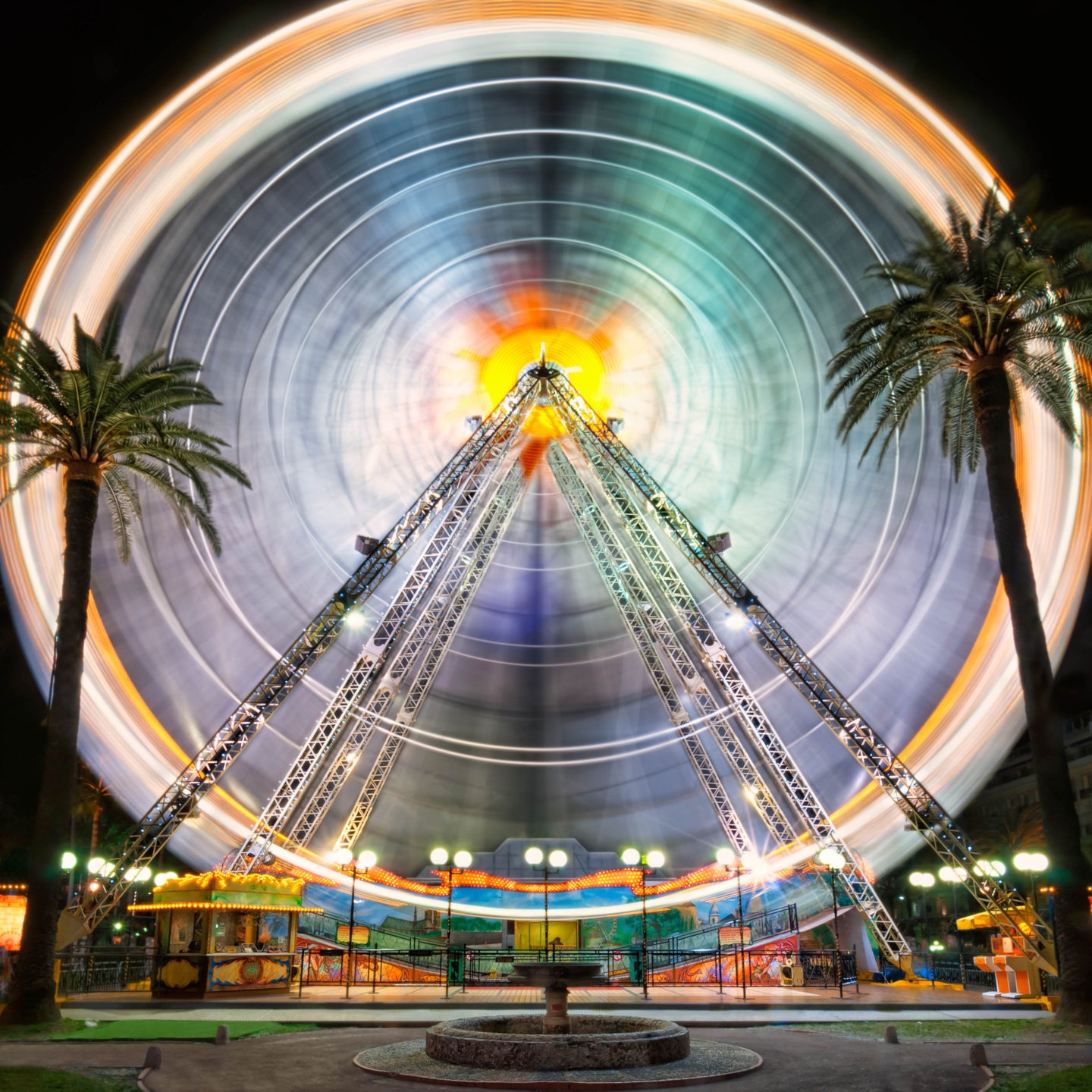 This is a photo from Nice, France.
I was walking around the city on My last night in town, and came by this small square/park area, where they were putting up this amusement park, there were no customers around, but the ferris wheel was spinning anyway – they were properly testing, to see if it was working – I quickly lined up for a wide angled HDR.
Unfortunately I did have that much time to explore the area, cause My plane was leaving a few hours later.
Well, as mentioned it's a HDR made from 7 RAW exposures in Photomatrix, and afterwards cleaned up in Photoshop.
Before and after comparison, just before the final clean ups of the photo.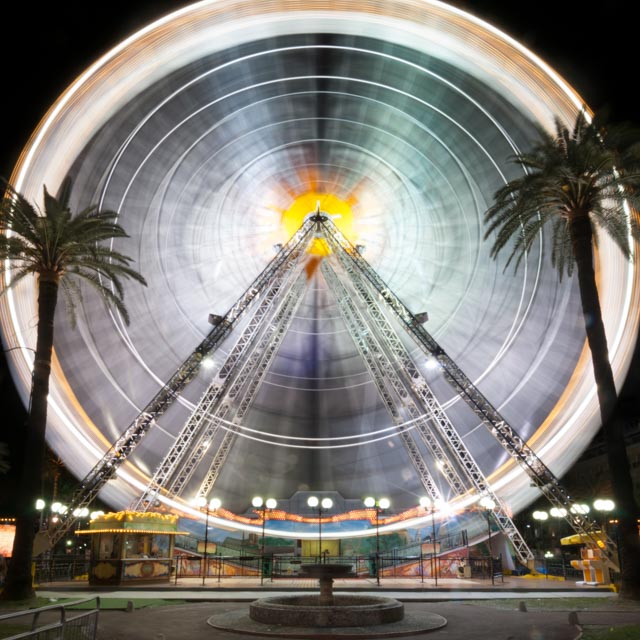 Camera: NIKON D300
Shutter speed: 20s
Aperture: ƒ/22
ISO: 200
Focal length: 12mm
Taken: 21 February, 2010
Spin Baby, Spin by Bo47 is licensed under a Creative Commons Attribution-NonCommercial-NoDerivatives 4.0 International License.