Noir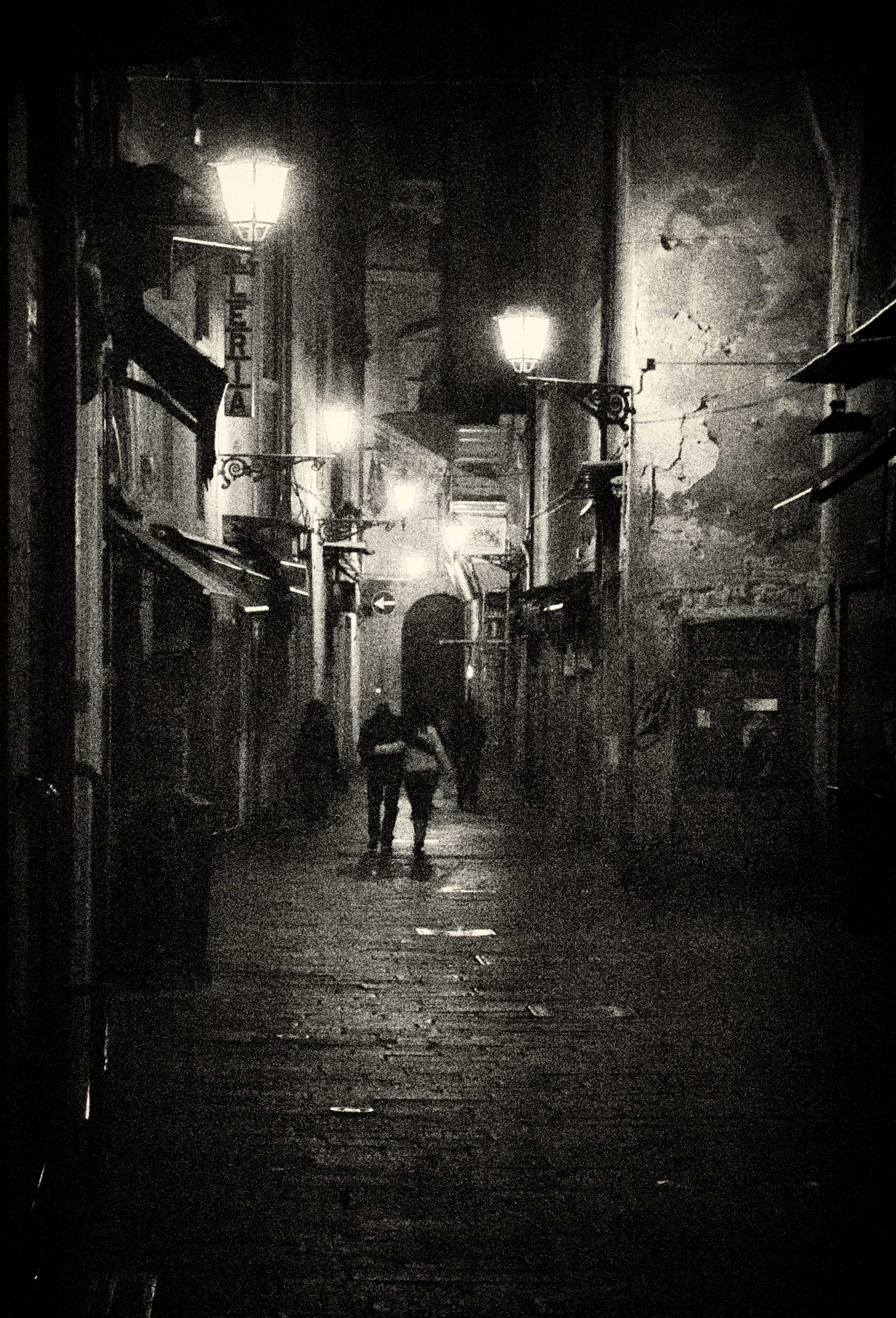 This evening shoot of one of the many pleasant streets of
Bologna
, is from a five-day
trip
to the city in January
2007
with my girlfriend and in-laws. We went down there to hear my girlfriend's brother play on Netmage 07.
But instead of just being there one day, we decided to take a few more days in the city – one, however, was spent in
florence
But more of that in another post. Technically it's not the best photo on the site, but I really like the film noir feel there is to it.
The photo was a little underexposed, which forced me to adjust the exposure up a lot in Photoshop. and the
Nikon D70s
isn't the best camera when it comes to noise….., Well I ended up with a great deal of noise in the image, which I normally don't like.
But in this case, it just added to the Film Noir look.
I can easy imagine that it is Bogart and Bergman who are
walking
there.
Camera: NIKON D70s
Shutter speed: 1/20s
Aperture: ƒ/5.3
ISO: 1600
Focal length: 65mm
Taken: 27 January, 2007
Noir by Bo47 is licensed under a Creative Commons Attribution-NonCommercial-NoDerivatives 4.0 International License.