Night on the Hill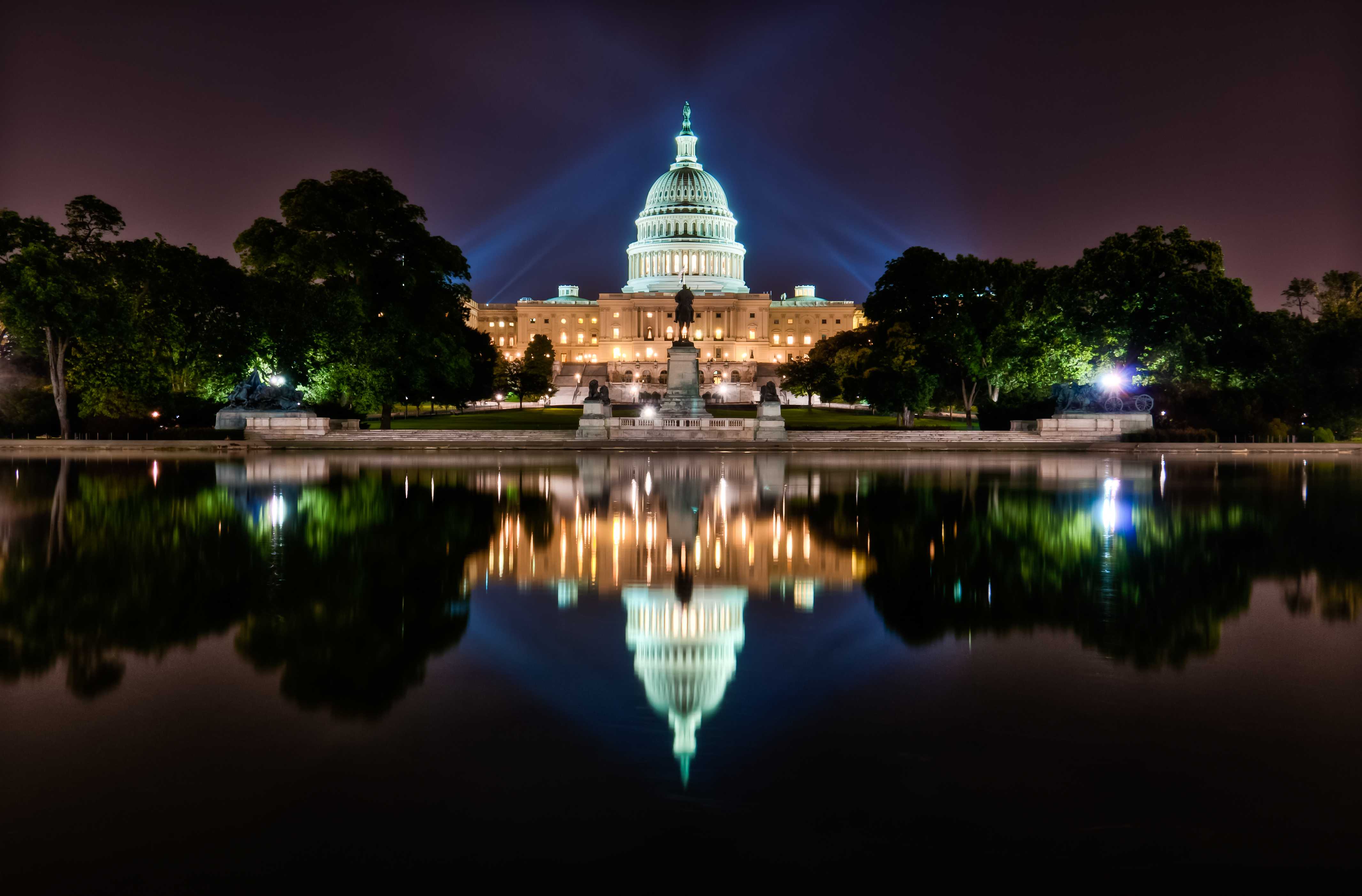 My girlfriend was going to Washington DC for 3 days to hold a lecture, we decided to make a little vacation out of it, and booked the hotel for a total of 10 days.
I must admit that DC wasn't the highest grossing city on my "must visit city in the U.S." list, but I also have to admit that it has a lot more to offer than first anticipated. there is the whole Smithsonian area with a lot of free museums (if you're in the area, do not cheat yourself of The National Air and Space Museum, the coolest ever), and then of course there is a bunch of memorials, as we are often familiar with from various movies, and it is very cool to see them in real life.
This photo was taken one of the last nights we were in town when we went around on an evening stroll, the photo is made from 5 RAW exposures, which have become a HDR in Photo Matrix and adjusted in Photoshop, the camera lies on the pool edge, cause I had forgotten the camera shoe for my tripod.
Camera: nikon d300
Shutter speed: 30s
Aperture: ƒ/8
ISO: 200
Focal length: 24mm
Taken: 15 June, 2009
Night on the Hill by Bo47 is licensed under a Creative Commons Attribution-NonCommercial-NoDerivatives 4.0 International License.