Back to the Future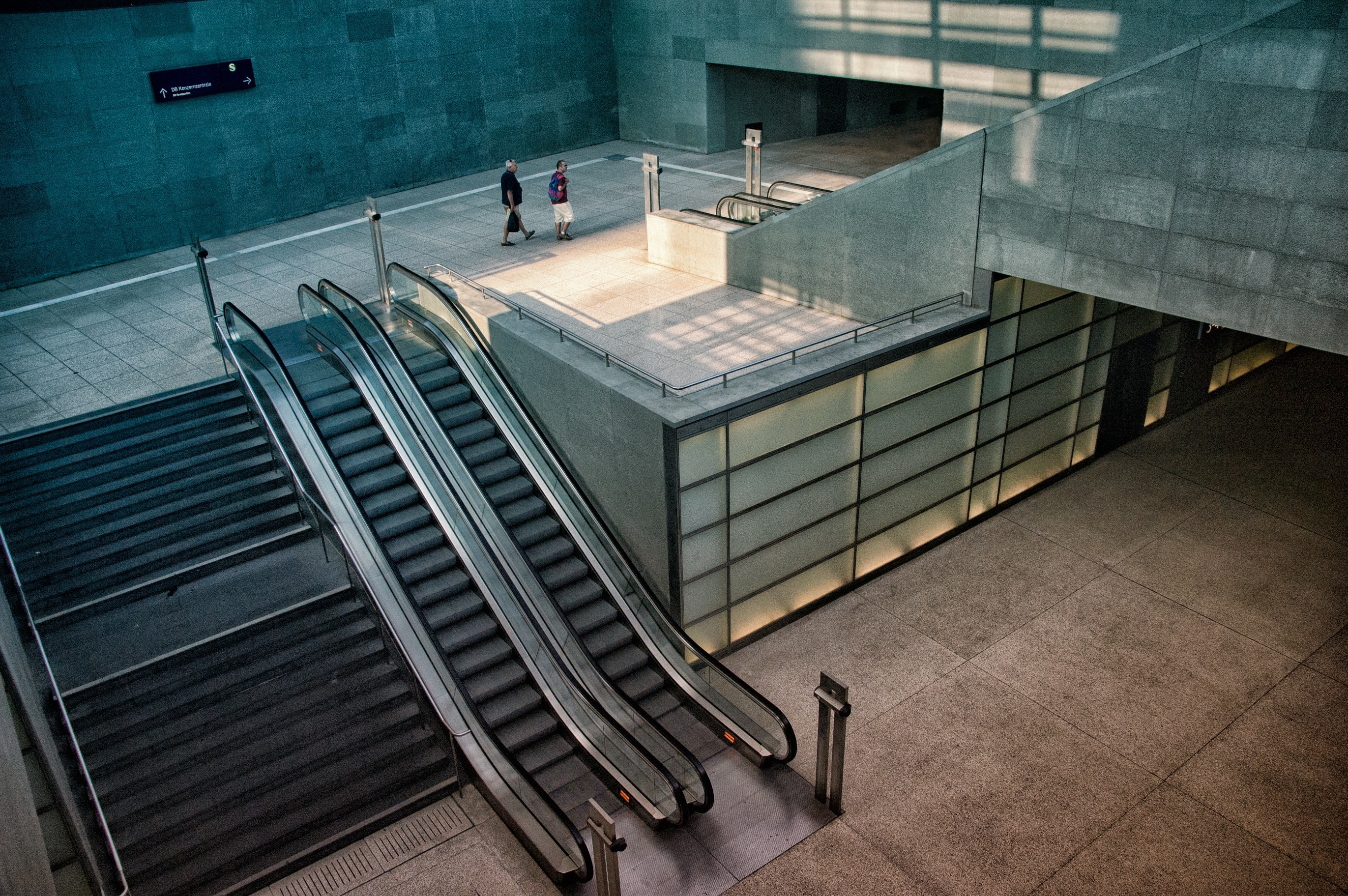 This is a view of the entrance/exit to the subway at potsdamer platz in Berlin, where I spent a few days in the summer of 2006.
I just arrived with the subway at Potsdamer Platz, and walk out on the square, where I felt like I had arrived sometime in the future, I was looking around to find a way to bring that feeling in to my photo, and ended up by the railing looking down at the subway entrance/exit.
I waited a while to get rid of most of the people, and then made my photo.
I have cloned away a few things in the picture, among them a fire extinguisher hanging on the wall right beside the two people, I also removed a person walking on the "lower deck", those elements where rather disturbing and removing them added to the future feeling, I think.
Camera: nikon d70s
Shutter speed: 1/200s
Aperture: ƒ/5.6
ISO: 800
Focal length: 18mm
Taken: 30 July, 2006
Back to the Future by Bo47 is licensed under a Creative Commons Attribution-NonCommercial-NoDerivatives 4.0 International License.