Malia James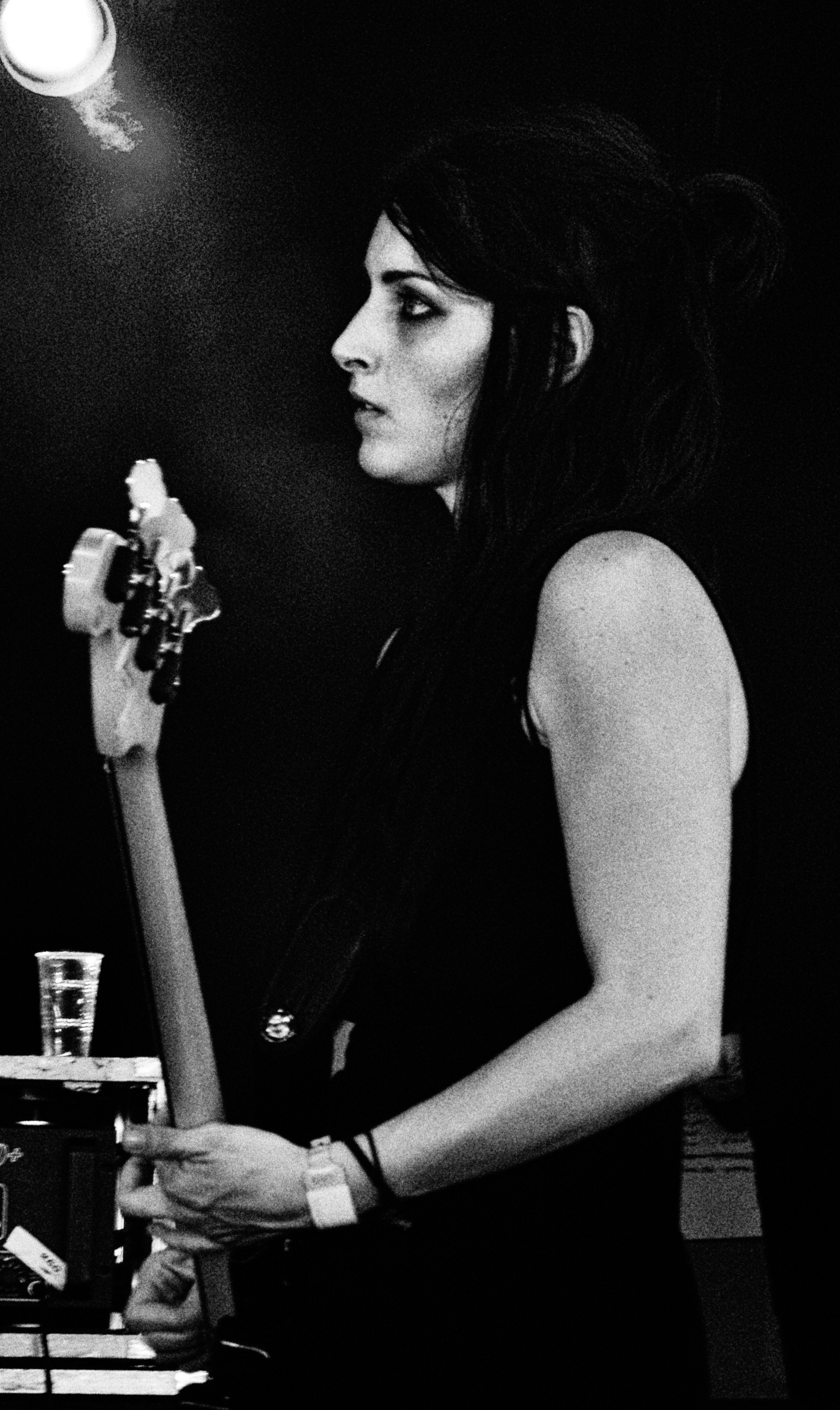 I was attending the roskilde Festival 2009, for the first time in 14 years, for that simple reason that Faith No More had reunited and gone on tour, and they were playing on the biggest festival in denmark – Roskilde – and I just had to go.
I ended up having a real good time, the weather was perfect – sun and no rain at all – I'm not that much of a music buff, so in order to find/listen to some new music, I hooked up with some friends who are, and they took me to the Marnie Stern gig (her myspace page), and what a gig. It's a trio, Marine on guitar and vocal, a male drummer, and this lovely lady who's name is Malia James on bass guitar. Thank guys for taking me!
Well this photo is made with my Casio EX-FC100 pocket camera (didn't want to bring the whole photo shubang to a rock festival), I converted it to black and white in Photoshop, where I also added quite a bit of sharpen, cause of the low light it was a bit blurry.
Camera: EX-FC100
Shutter speed: 1/40s
Aperture: ƒ/4.5
ISO: 400
Focal length: 32.1mm
Taken: 4 July, 2009
Related
Malia James by Bo47 is licensed under a Creative Commons Attribution-NonCommercial-NoDerivatives 4.0 International License.
2009 Adobe Bas Black and White Casio EX-FC100 Denmark Europe Human Malia James Music Photopshop Playing Pocket Camera Roskilde Roskilde Festival Woman