In Love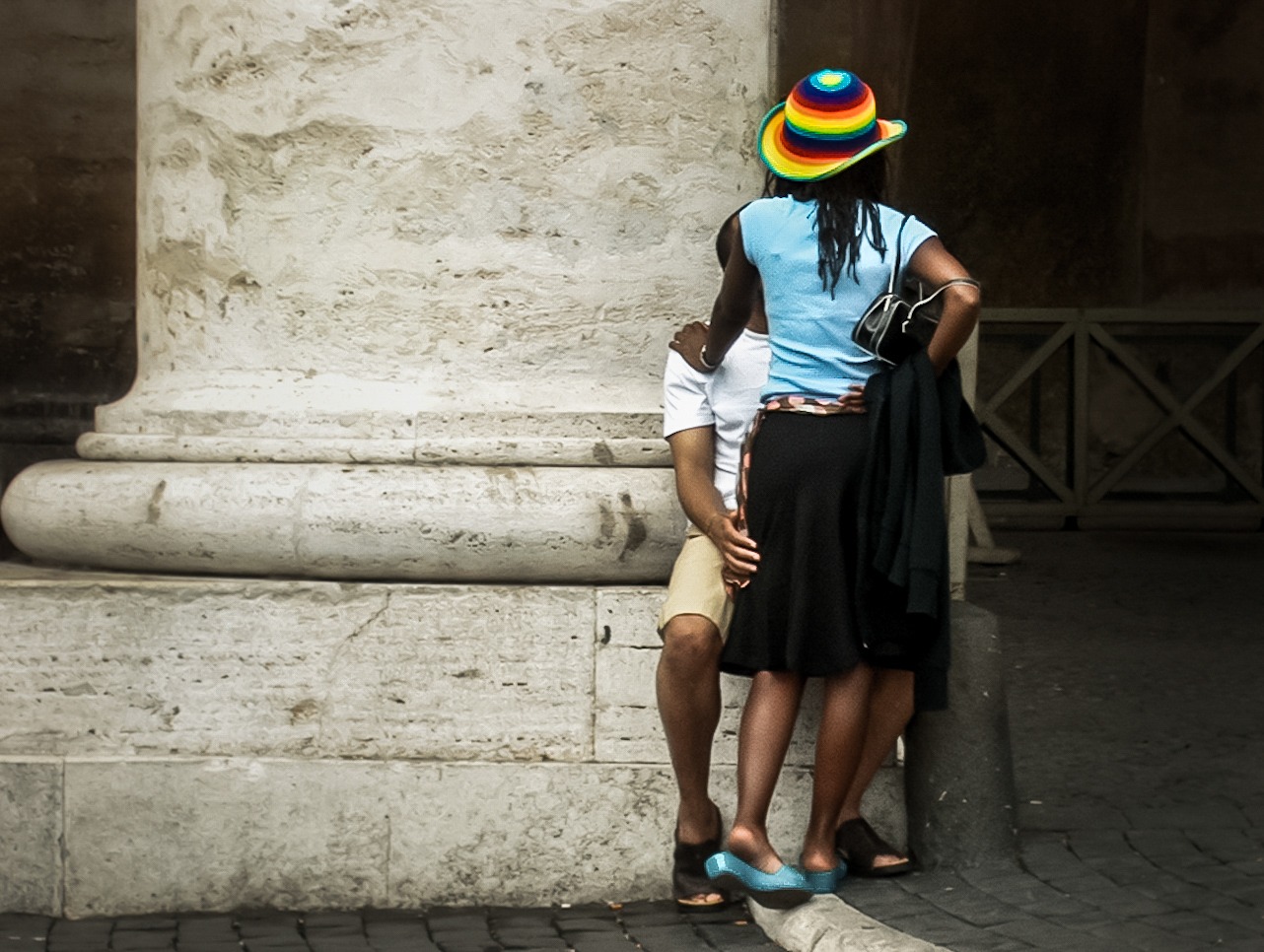 This photo is actually a lomography, cause it is made without any idea that it would turnout ok.
I was about to explain to a friend how to use my camera – my very first digital camera, a very crappy HP Photosmart 618, that I had inherited from my parents, when they bought a new camera – I just pressed the release button, to show him how to do that, and bingo…..you can get lucky once in while.
I desatureted the photo – except the hat – in photoshop, I also cropped and cloned away a few people.
And I added a lot of contrast, cause the HP camera didn't add any contrast to the photos.
Camera: HP PhotoSmart 618 (V1.10)
Shutter speed: 1/250s
Aperture: ƒ/4
ISO: 100
Focal length: 16.5mm
Taken: 11 July, 2005
In Love by Bo47 is licensed under a Creative Commons Attribution-NonCommercial-NoDerivatives 4.0 International License.