Bike Riding Under the Bridge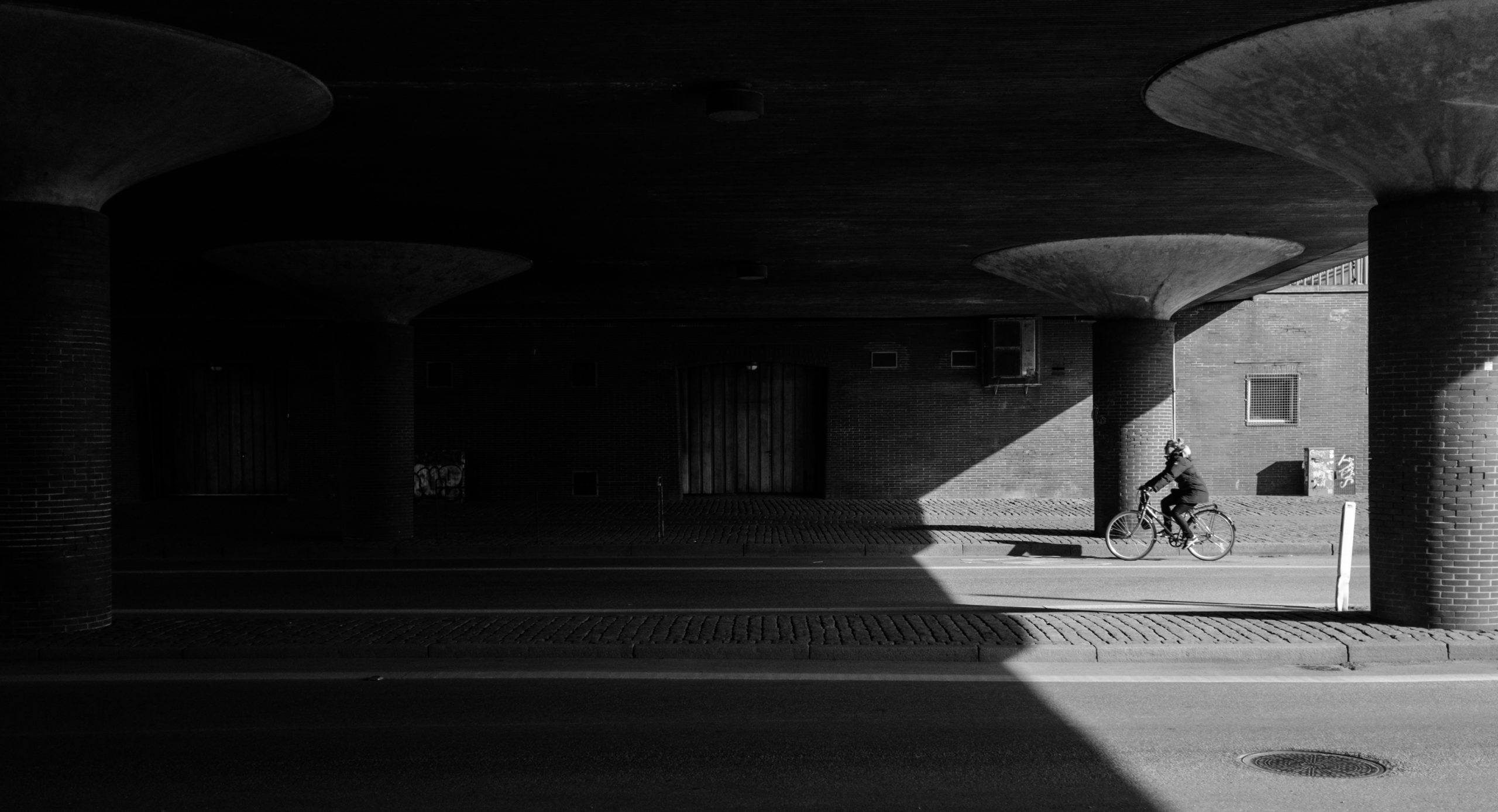 I found this really sweet spot under "Langebro" (Long Bridge) on my way home from work, I didn't have that much time to spend there. but I did capture this one, in the 10 minutes I was standing there.
Have to get back there again some day, where I have a bit more time.
Camera: X100S
Shutter speed: 1/800s
Aperture: ƒ/2
ISO: 800
Focal length: 23mm
Taken: 28 April, 2015
Bike Riding Under the Bridge by Bo47 is licensed under a Creative Commons Attribution-NonCommercial-NoDerivatives 4.0 International License.