The two pigeons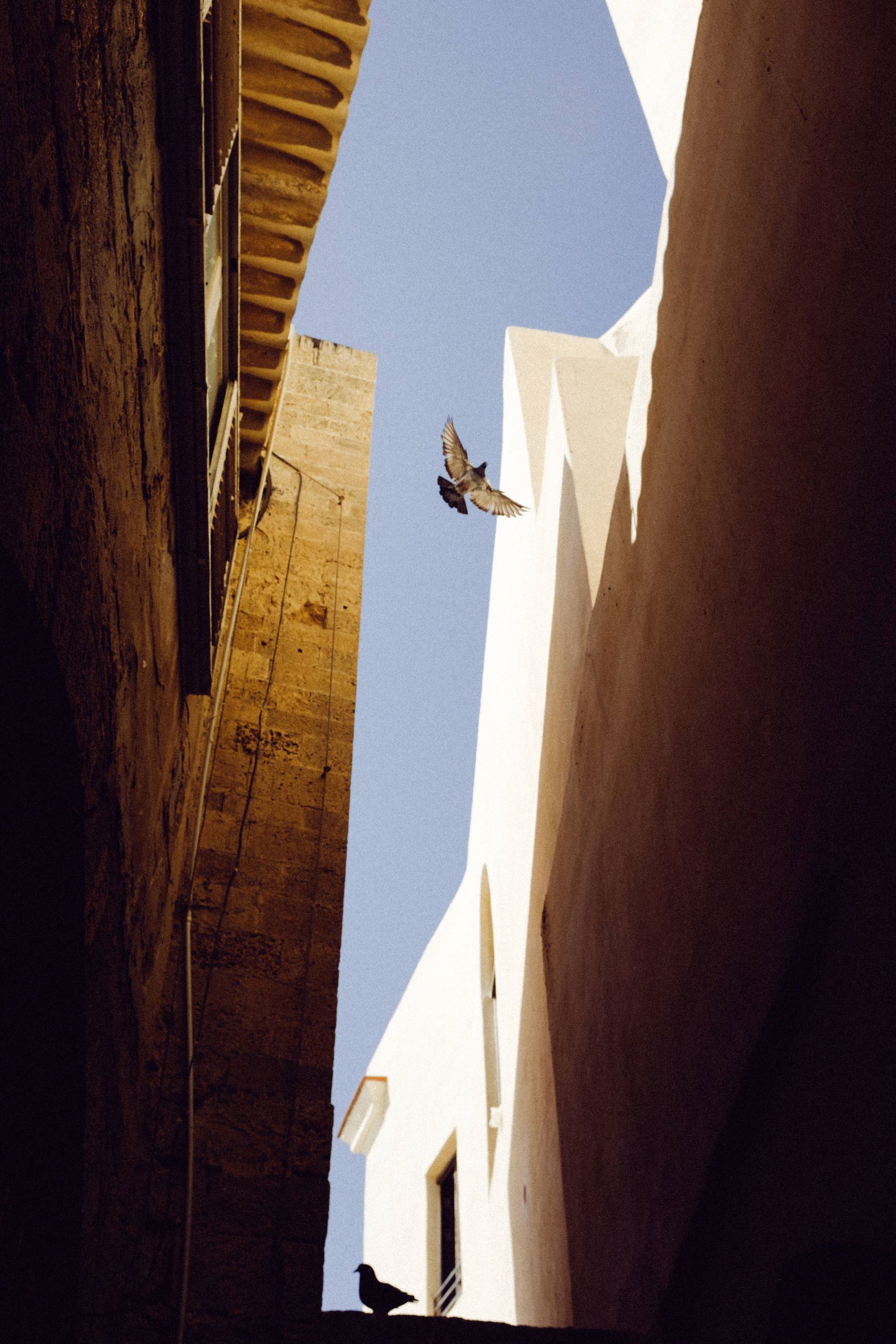 It took a while and a few miss shots, to get this photo just right, because these two pigeons where flying randomly around. But I just had a feeling that there might be a good photo here. So I decided to wait for a bit to see if anything would come out of it. And the wait surely was worth while.
Ohh and it's my good friend Tobias' birthday today – Happy B-day, buddy.
Camera: X100S
Shutter speed: 1/1700s
Aperture: ƒ/5.6
ISO: 400
Focal length: 23mm
Taken: 19 September, 2015
The two pigeons by Bo47 is licensed under a Creative Commons Attribution-NonCommercial-NoDerivatives 4.0 International License.