Schleswig Cathedral – St. Petri Dom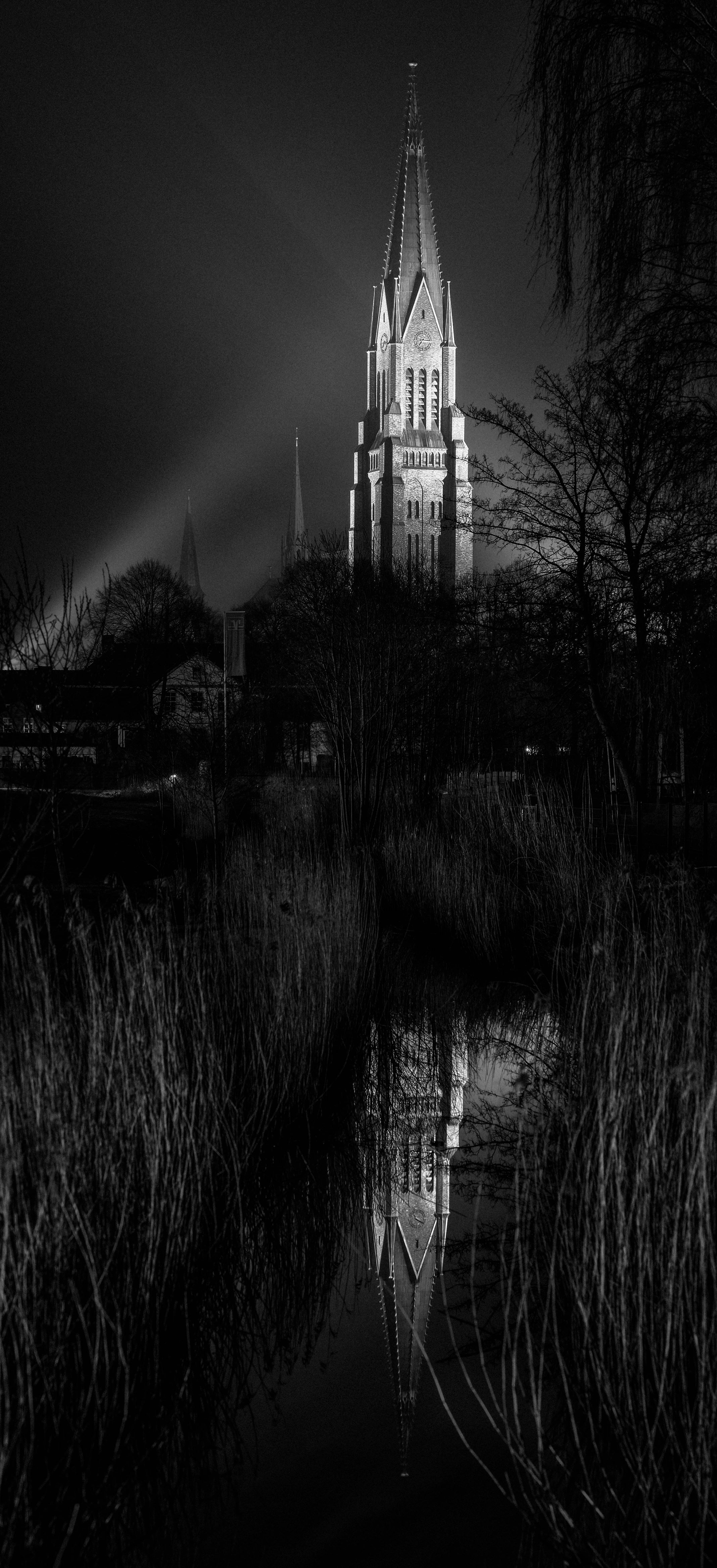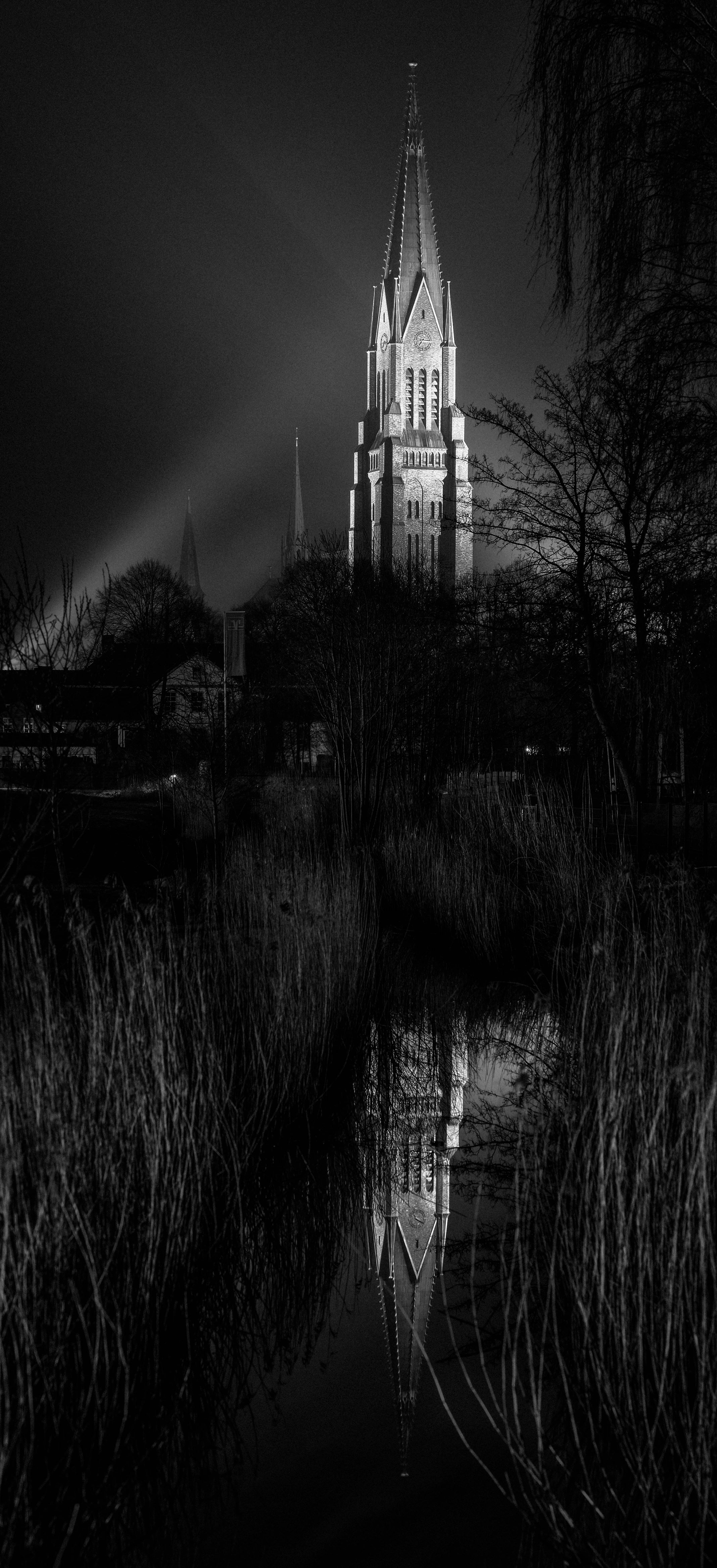 I spend one night in Schleswig, Germany earlier this year, on my quest for photo's of eight Danish defence buildings. Yes there is one in Germany, because in the old old days this used to be a part of Denmark, and King Valdemar the Great was building a great wall here in mid 1100.
In midtown Schleswig, there is a very beautiful Cathedral, and I was lucky to have a foggy evening to make the lights on the Cathedral even cooler. The photo is a HDR vectorama made out of 2×3 images, three for the Cathedral and three for the reflection, they where made in to HDR's and then combined in to a vectorama in Autopano from Kolor.
Camera: NIKON D800
Shutter speed: 13s
Aperture: ƒ/5.6
ISO: 200
Focal length: 85mm
Taken: 5 March, 2016
Location:
Schleswig Cathedral – St. Petri Dom by Bo47 is licensed under a Creative Commons Attribution-NonCommercial-NoDerivatives 4.0 International License.