The Point of the Aller Building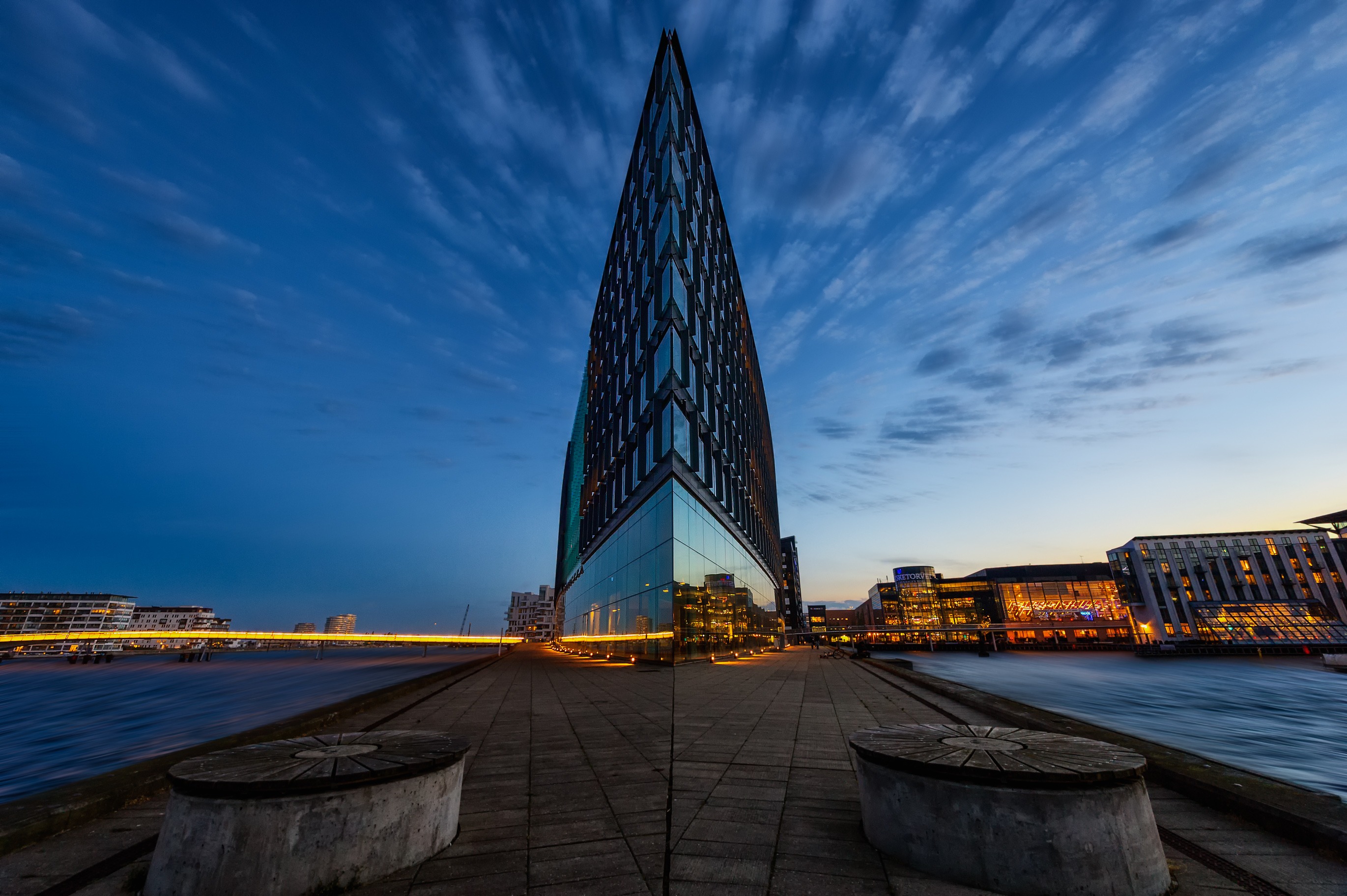 I really like this view of the Aller building here in Copenhagen. It totally messes with my brain, when I can't quiet see where the building ends and the ground starts. I have a great respect for the architect that came up with that, because I sure don't hope it's just a coincident.
Camera: NIKON D3S
Shutter speed: 1/20s
Aperture: ƒ/5.6
ISO: 1600
Focal length: 14mm
Taken: 17 August, 2015
Location:
The Point of the Aller Building by Bo47 is licensed under a Creative Commons Attribution-NonCommercial-NoDerivatives 4.0 International License.