A Gefion Fountain Sunset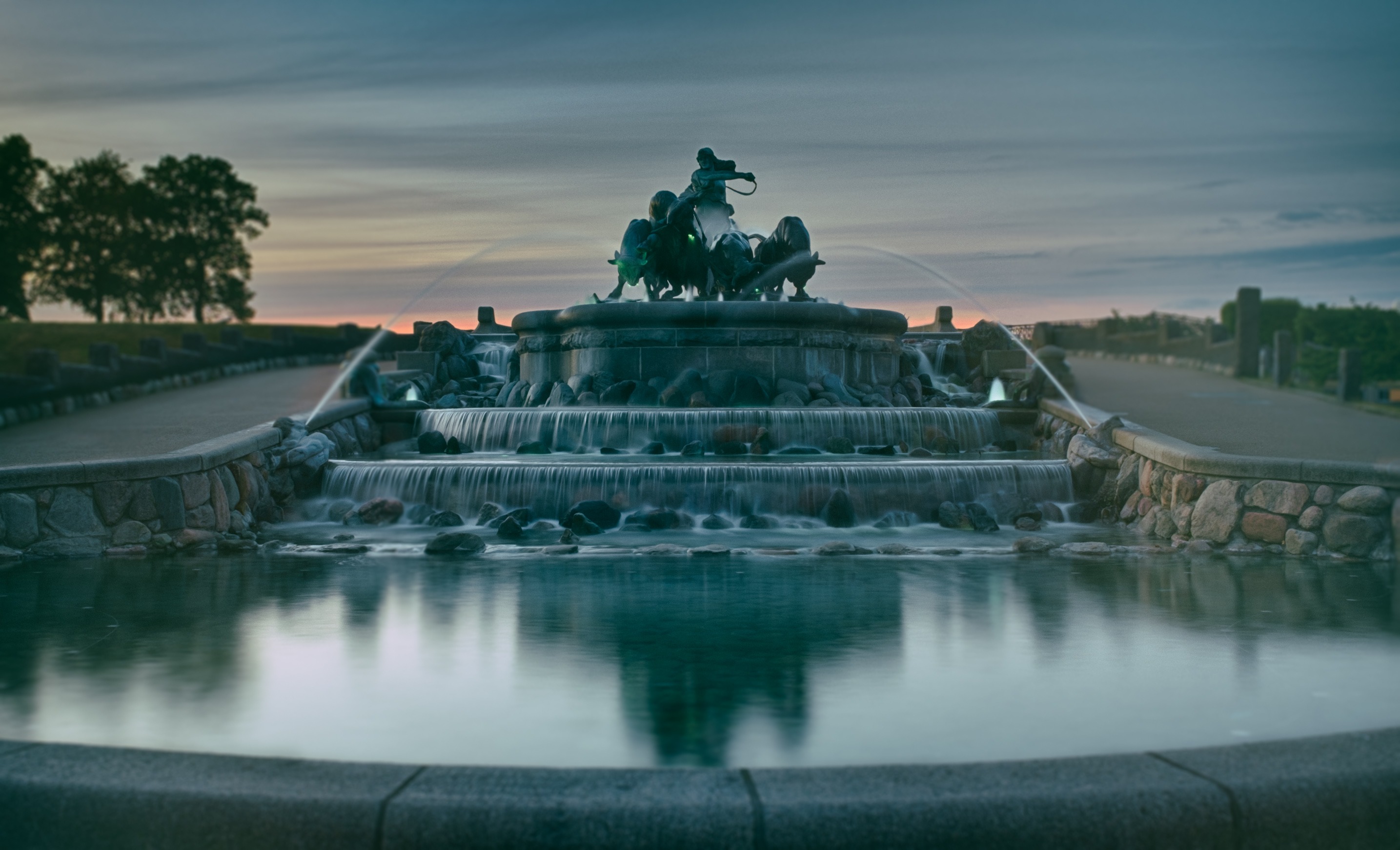 This is an HDR I made with my Fuji x100s. after all the usual HDR processing, I added a bit of Analog Efex Pro 2 magic, to get the look just right.
Camera: X100S
Shutter speed: 2s
Aperture: ƒ/16
ISO: 200
Focal length: 23mm
Taken: 20 July, 2015
A Gefion Fountain Sunset by Bo47 is licensed under a Creative Commons Attribution-NonCommercial-NoDerivatives 4.0 International License.