WWII Airmen Memorial Cemetery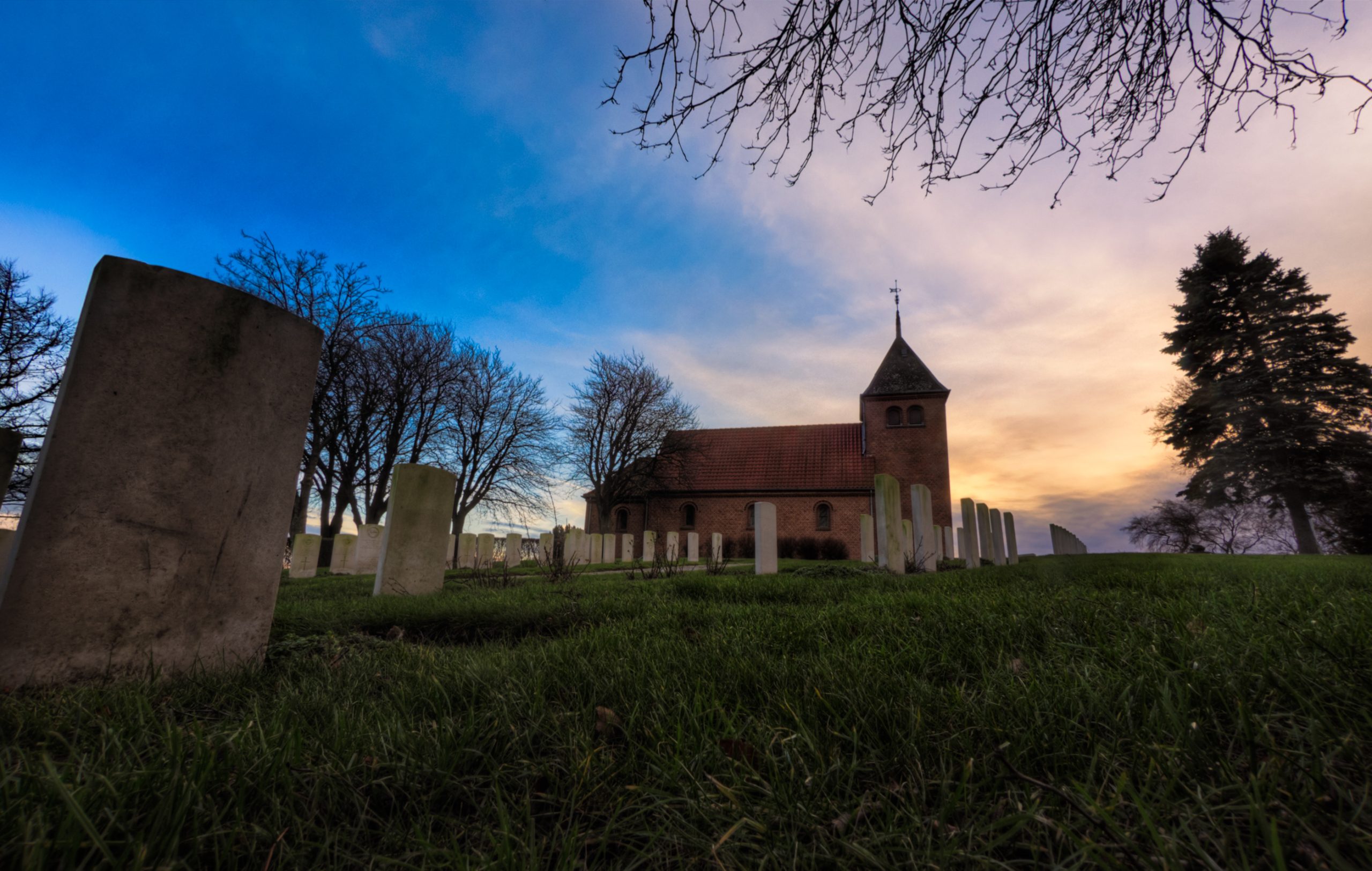 Svinø cemetery is the memorial grove of Allied airmen who were shot down during WW2. By virtue of its location and geographical linkage to Flyvestation Avnø. Svinø was chosen as a burial site for the downed airmen in South Zealand, Lolland, Falster and Møn.
There are buried a total of 62 pilots and other crew members from British warplanes and 46 from American warplanes. Among the buried are also pilots from Australia, New Zealand and Canada.
Every year on May 4th, there is a memorial service and ceremony for the fallen soldiers, at the graves. Even now, so many years after relatives of the fallen, are often taking part in the ceremony.
In 1998 Canadian Donald Smith died, he was the only survivor of a plane crash in West Zealand. He wanted to be buried with his fallen comrades, and May 4th, 1999, his three sons came here from Canada with his urn. Which was buried a few meters from his comrades.
Here's a before and after comparison of the photo. The first one is a comparison between the RAW photo and the HDR photo. The second one is between the HDR and the final photo.
Just to give you an idea on how much the HDR does to a photo, and then how much twerking there is on the HDR photo to get it finished.
RAW vs HDR.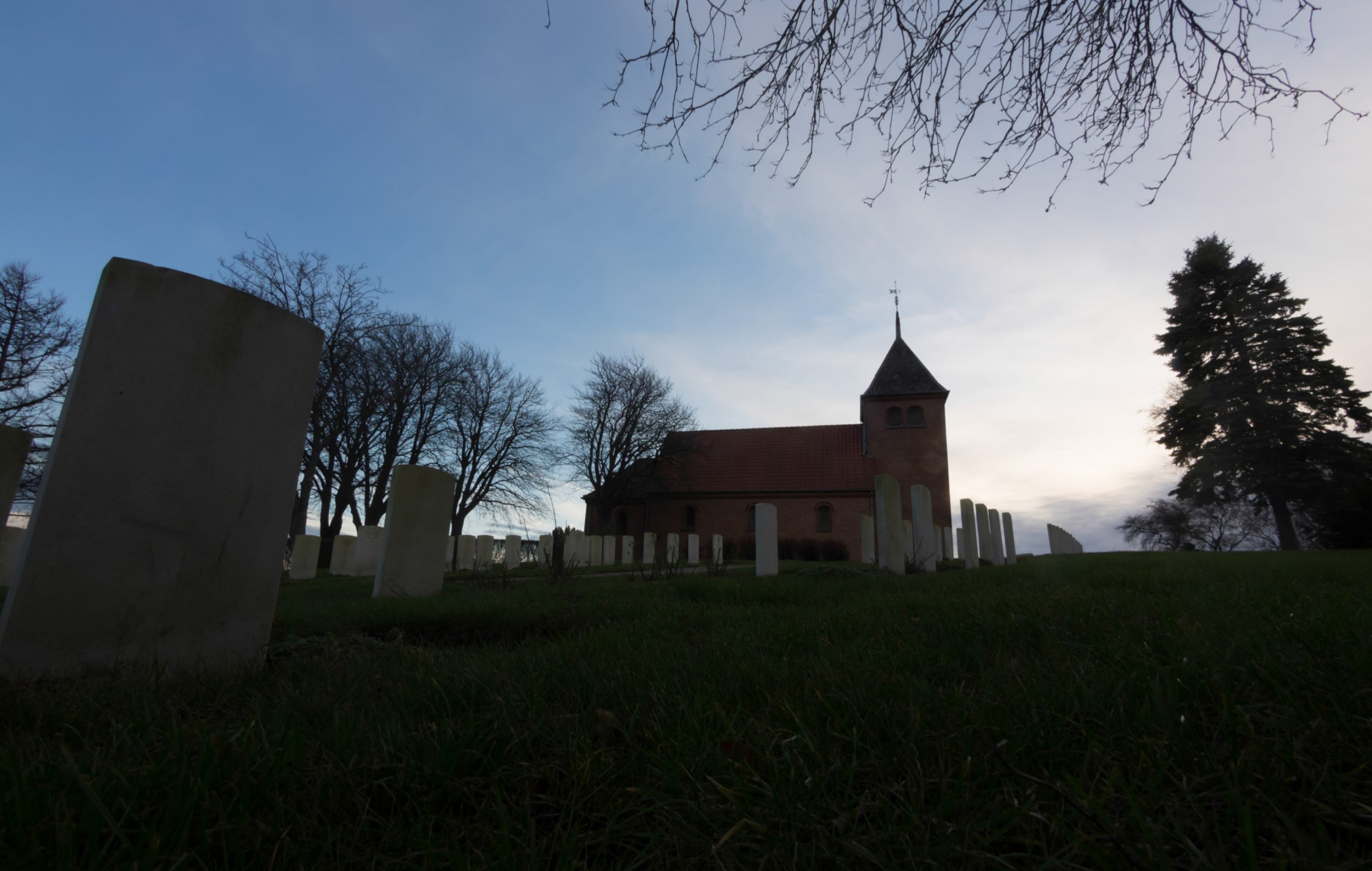 HDR vs Final photo.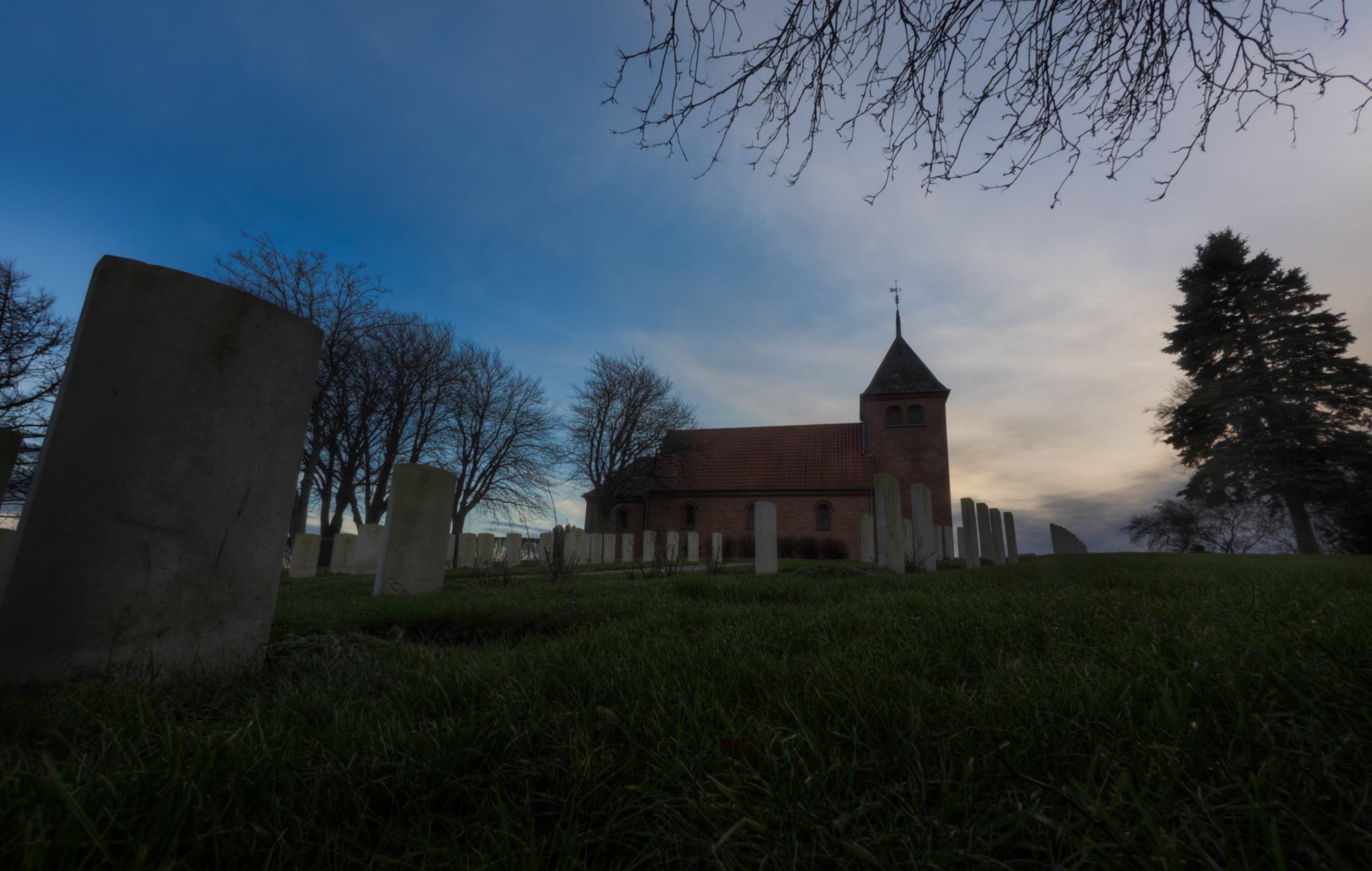 Camera: E-M1
Shutter speed: 1/200s
Aperture: ƒ/11
ISO: 200
Focal length: 7mm
Taken: 25 December, 2013
Location:
WWII Airmen Memorial Cemetery by Bo47 is licensed under a Creative Commons Attribution-NonCommercial-NoDerivatives 4.0 International License.