Sunset at Utterslev Marsh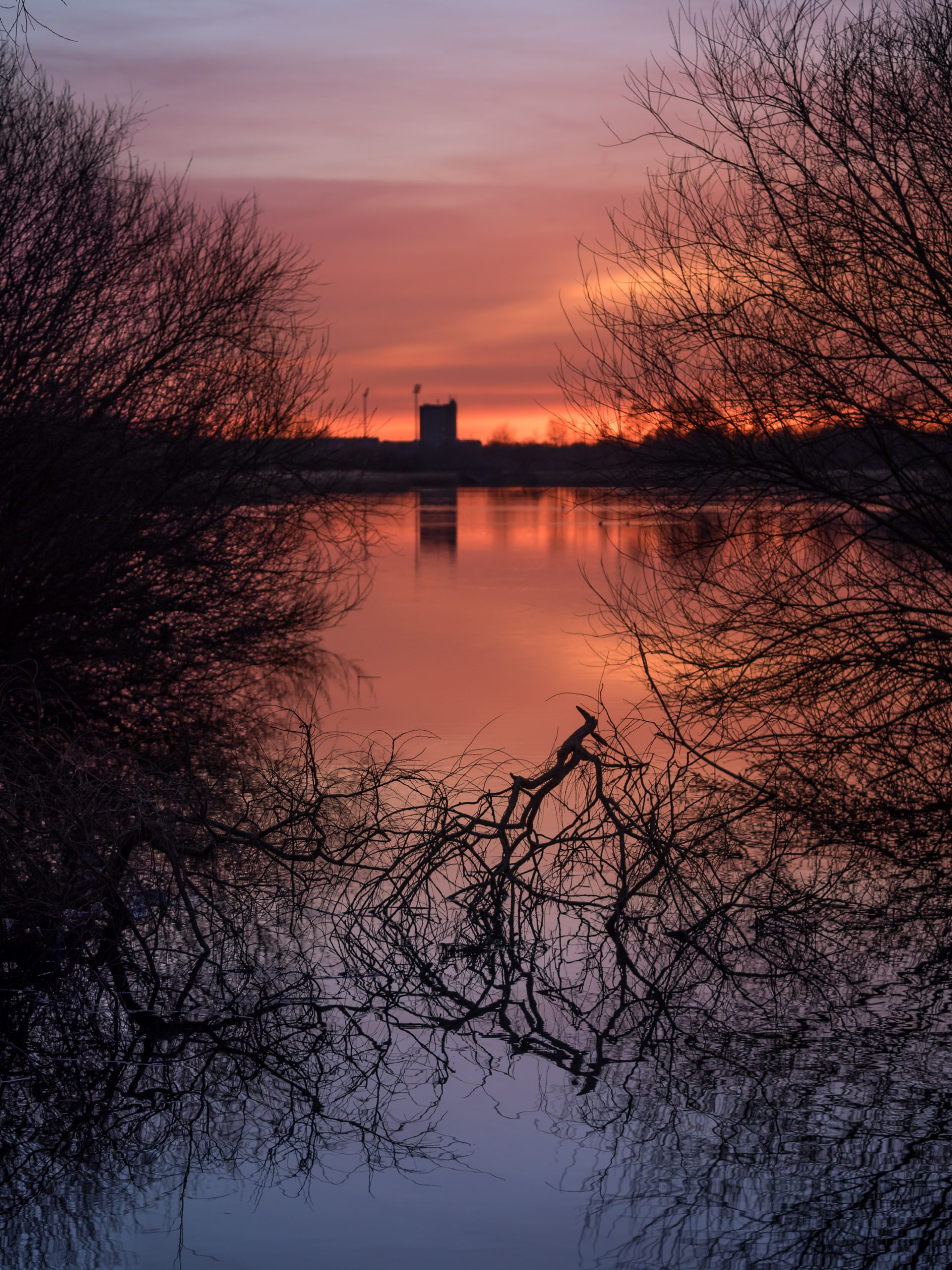 An evening after work I had planned to photograph the huge church – the Grundtvigs church in NV – at sunset, but when I got up there I didn't really find it that interesting at the moment – thought it would look better during blue hour – so I continued over to the cemetery, but again it wasn't that interesting – it was too early and there were no leaves on the trees – I then checked Google Maps and found that there was a marsh/swamp just a bit further ahead. And I finally ended up on a spot that was worth photographing. And just in the last-minute.
Camera: E-M1
Shutter speed: 1/400s
Aperture: ƒ/2.8
ISO: 200
Focal length: 60mm
Taken: 13 March, 2015
Sunset at Utterslev Marsh by Bo47 is licensed under a Creative Commons Attribution-NonCommercial-NoDerivatives 4.0 International License.