Tuk Tuk Driving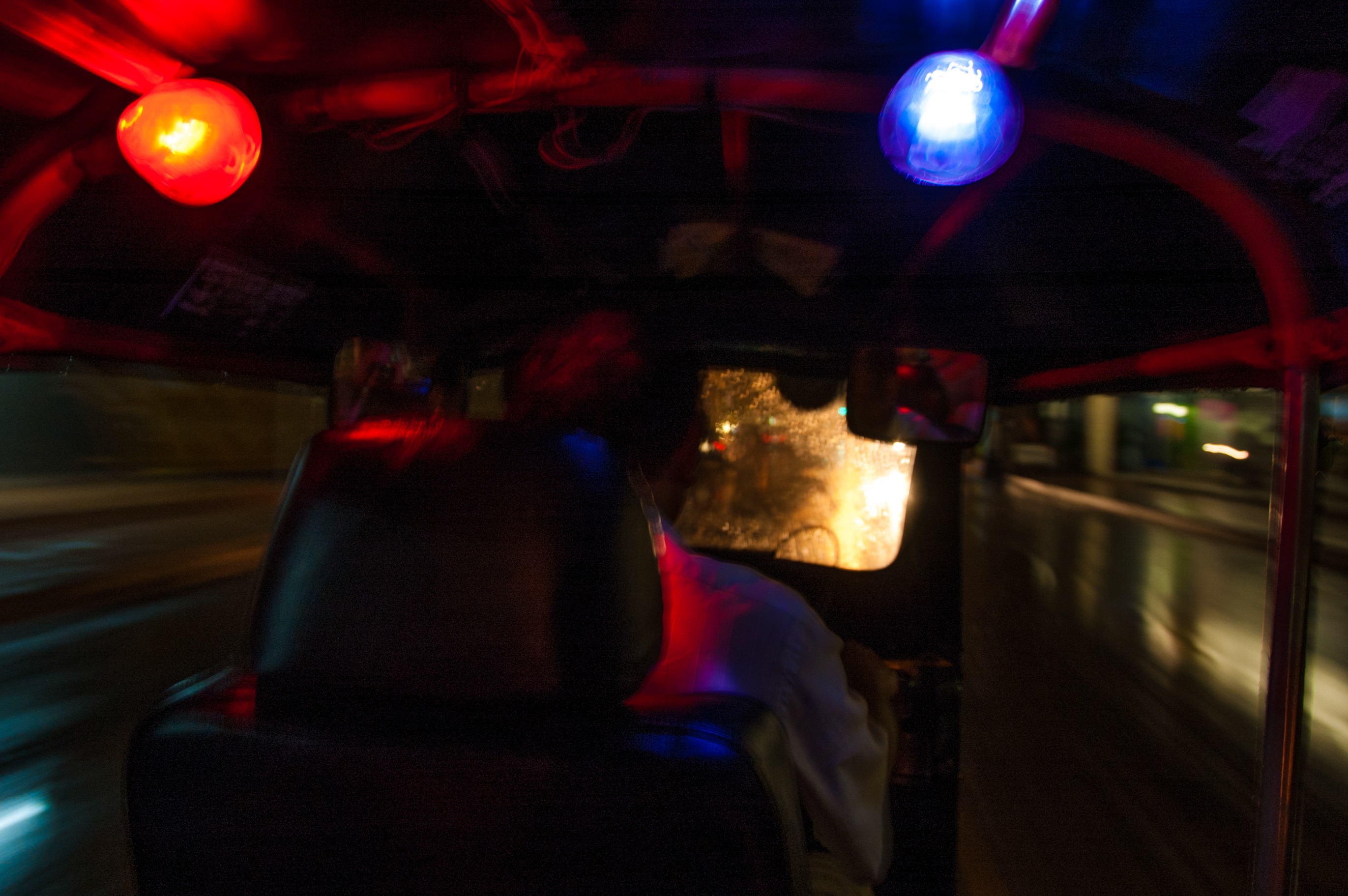 The photo is from the back of a tuk tuk in Chiang Mai, Thailand, I was heading out for some late supper, and normally I would walk around to find a place to eat, but this evening it was poring down, so I jump in to a tuk tuk – a tuk tuk is this moped made in to a taxi, with room for two people in the back – and told him to take me down town.
Let me tell you that it's really hard to take a photo from the back of a driving tuk tuk, they are drive like crazy and the roads are usually quiet bumpy. But anyway that should not stop me from trying, and I really like what I got, what do you think?
The Photo is straight out of the box shoot, I only added some contrast and color in the post process.
Camera: NIKON D70s
Shutter speed: 1/4s
Aperture: ƒ/3.5
ISO: 200
Focal length: 18mm
Taken: 23 July, 2008
Tuk Tuk Driving by Bo47 is licensed under a Creative Commons Attribution-NonCommercial-NoDerivatives 4.0 International License.