Trees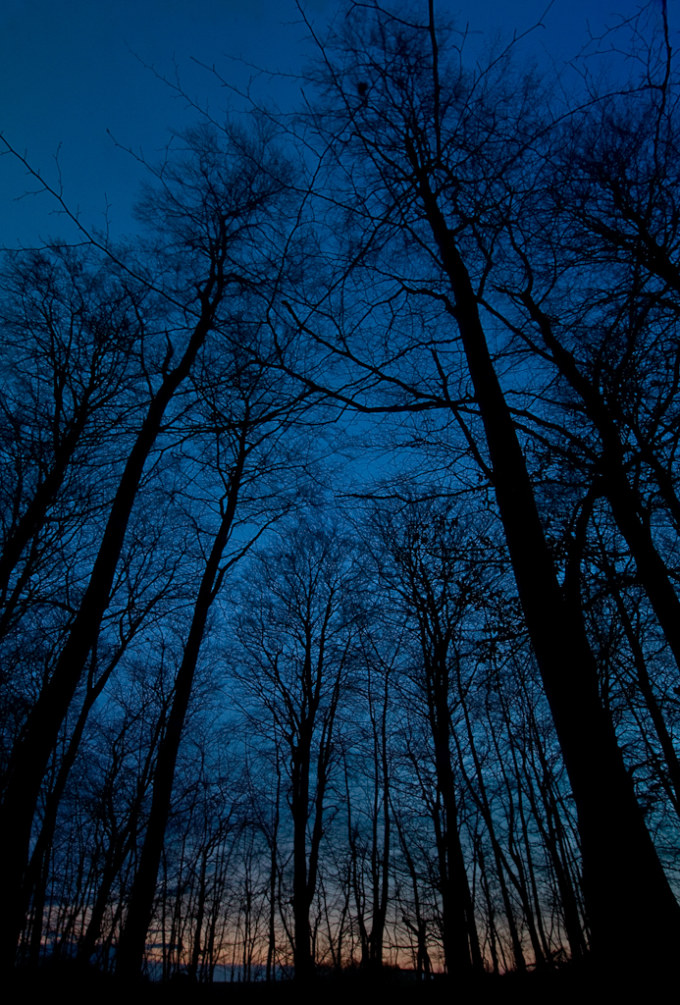 At Easter, I was visiting my in-laws, after a sumptuous Easter lunch, we would get out and take a walk in the nearby forest, as we always do when we've eaten too much at the holidays, I brought my camera with me, cause I had previously checked on my new purchased iPhone app "Sunrise & Set" (which I recommend) that the sun would set at 19.46 and I knew from the preceding walks that there would be some really good motifs at the beach.
The beach is in response to forest, and the pictures from that place will be uploaded later.
This photo is from my walk home, I had packed my stuff and were on the way back, (to a warm house, because even though it was spring time, April 1 it was still quite cold). But on the way I passed this scene, and was obviously forced to take the camera out again.
I had my camera all the way down at the forest floor to make this picture, it was actually my intention to make a HDR photo, but when I came home and had a look at the photos, I really liked the under-lit photo where the trees are in a completely black silhouette against the deep blue evening sky.
I tried cutting off the bottom of the image, but it looked as though the trees where float in the air, and it didn't work at all.
Camera: NIKON D300
Shutter speed: 8s
Aperture: ƒ/22
ISO: 200
Focal length: 12mm
Taken: 1 April, 2010
Trees by Bo47 is licensed under a Creative Commons Attribution-NonCommercial-NoDerivatives 4.0 International License.