Reflections of a cloud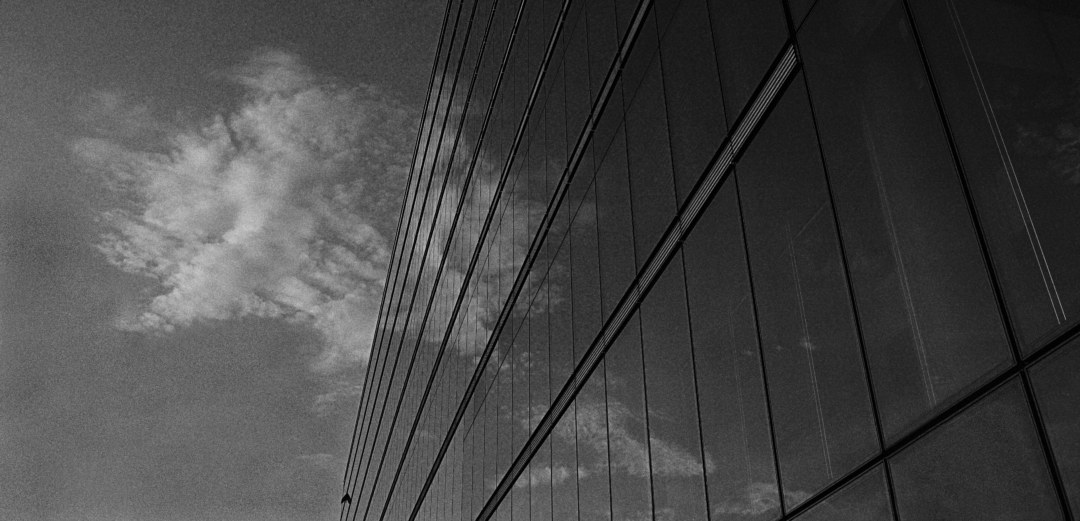 After three weeks in a mobile home with four friends through Eastern Europe, we ended up in berlin on a Friday where we had to fly back to Denmark, Monday, so we had a weekend in the fantastic capital of germany, that for my part was used to create a lot of photos.
What we have here is a reflection in the sony centre building at Postdammer platz, in the center of Berlin.
The image is converted to black and white in photoshop, I did a bit of cloning on this photo, it had a lamppost and a tree that I didn't like so they are cloned out. to get the photo more simple and not as messy as it was with those things in it.
Camera: NIKON D70S
Shutter speed: 1/1250s
Aperture: ƒ/5.6
ISO: 800
Focal length: 18mm
Taken: 30 July, 2006
Reflections of a cloud by Bo47 is licensed under a Creative Commons Attribution-NonCommercial-NoDerivatives 4.0 International License.