Nyhavn by Night II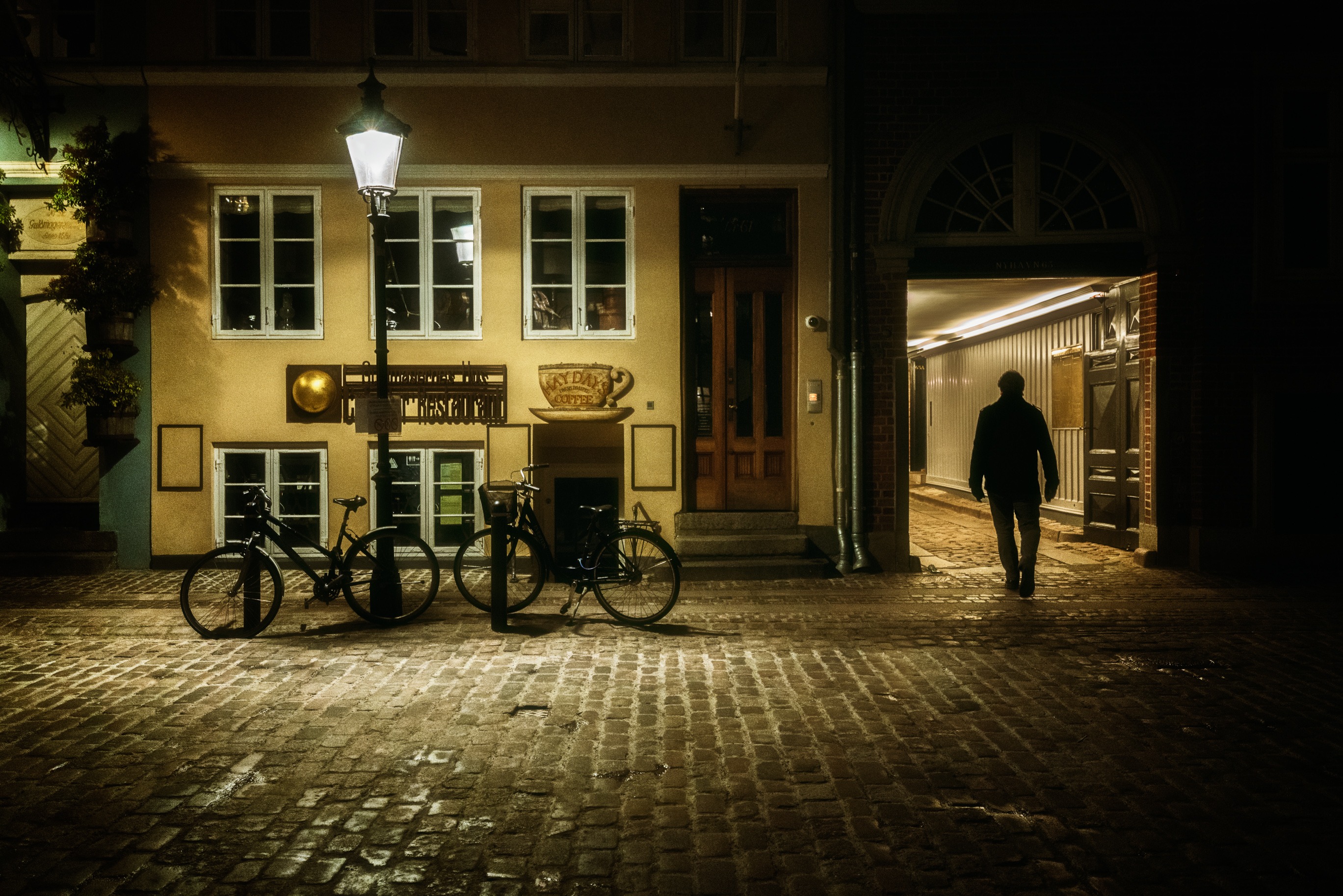 It's time for another 2017 photo, I know I celebrate this posts as if it was something special that the photo is from the current year, and in a way it sort of is to me, because since I became a father, my son and my job has taken up all my spare time, and left only a few opportunists to get out and make new photos.
Anyway this one is from a night out with some photography friends. We were moving around the Nyhavn area, here in Copenhagen.
It's actually a composite, the man is from another take of the same image, the problem with that, was that there where two girls walking behind the two bikes. And I really wanted to have a single person in the photo. And I didn't have time to wait, so I just masked him into an "empty" photo in post.
Camera: ILCE-7RM2
Shutter speed: 1/50s
Aperture: ƒ/4
ISO: 6400
Focal length: 32mm
Taken: 30 January, 2017
Nyhavn by Night II by Bo47 is licensed under a Creative Commons Attribution-NonCommercial-NoDerivatives 4.0 International License.