First photo from 2017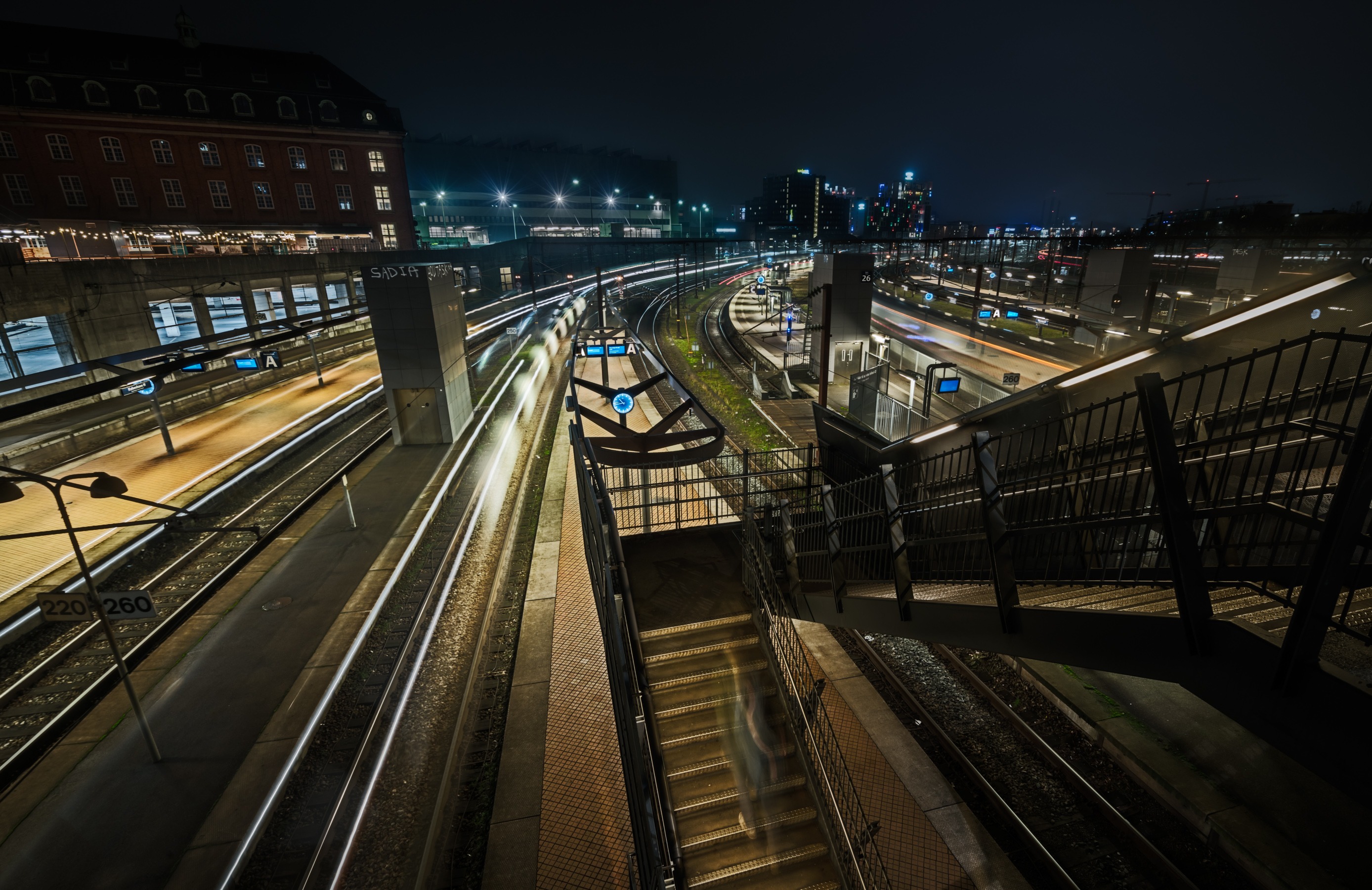 This is actually a composite/ manual blend of 8 photos.
For the overall photo.
Train on the far left.
Train left of the stairs.
Trains on the far right.
Train behind the stairs.
Cars on the road all the way to the right.
Guy walking up the stairs.
A dark exposure for all the highlights (mainly watches, windows and lamps).
All mixed nicely together in Photoshop.
Camera: ILCE-7RM2
Shutter speed: 20s
Aperture: ƒ/16
ISO: 200
Focal length: 16mm
Taken: 30 January, 2017
First photo from 2017 by Bo47 is licensed under a Creative Commons Attribution-NonCommercial-NoDerivatives 4.0 International License.