First autumn photo of the year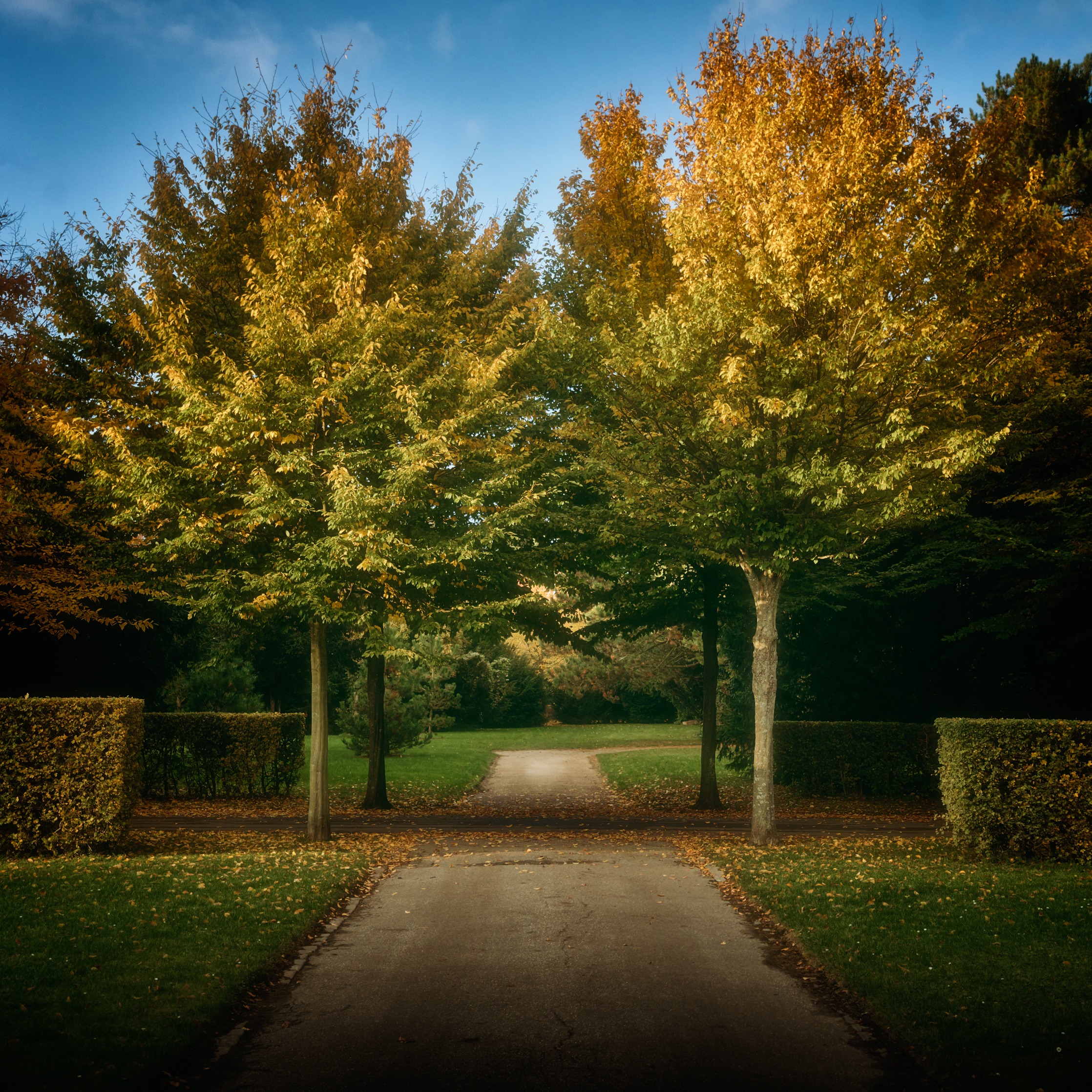 This is the very first autumn colored photo I have made and post processed this year. It's from one of my many walks at Vestre Cemetery with my son in his stroller. I did make a few more that day, but I haven't processed those yet. And this one was by far the best one of the day.
It's a HDR, made from 3 exposures, with 2 stops between them. Hand held – when your bringing your 10 month old son along, there's no time for tripods.
Camera: ILCE-7RM2
Shutter speed: 1/400s
Aperture: ƒ/5.6
ISO: 400
Focal length: 35mm
Taken: 25 October, 2016
First autumn photo of the year by Bo47 is licensed under a Creative Commons Attribution-NonCommercial-NoDerivatives 4.0 International License.