Ghost in a chair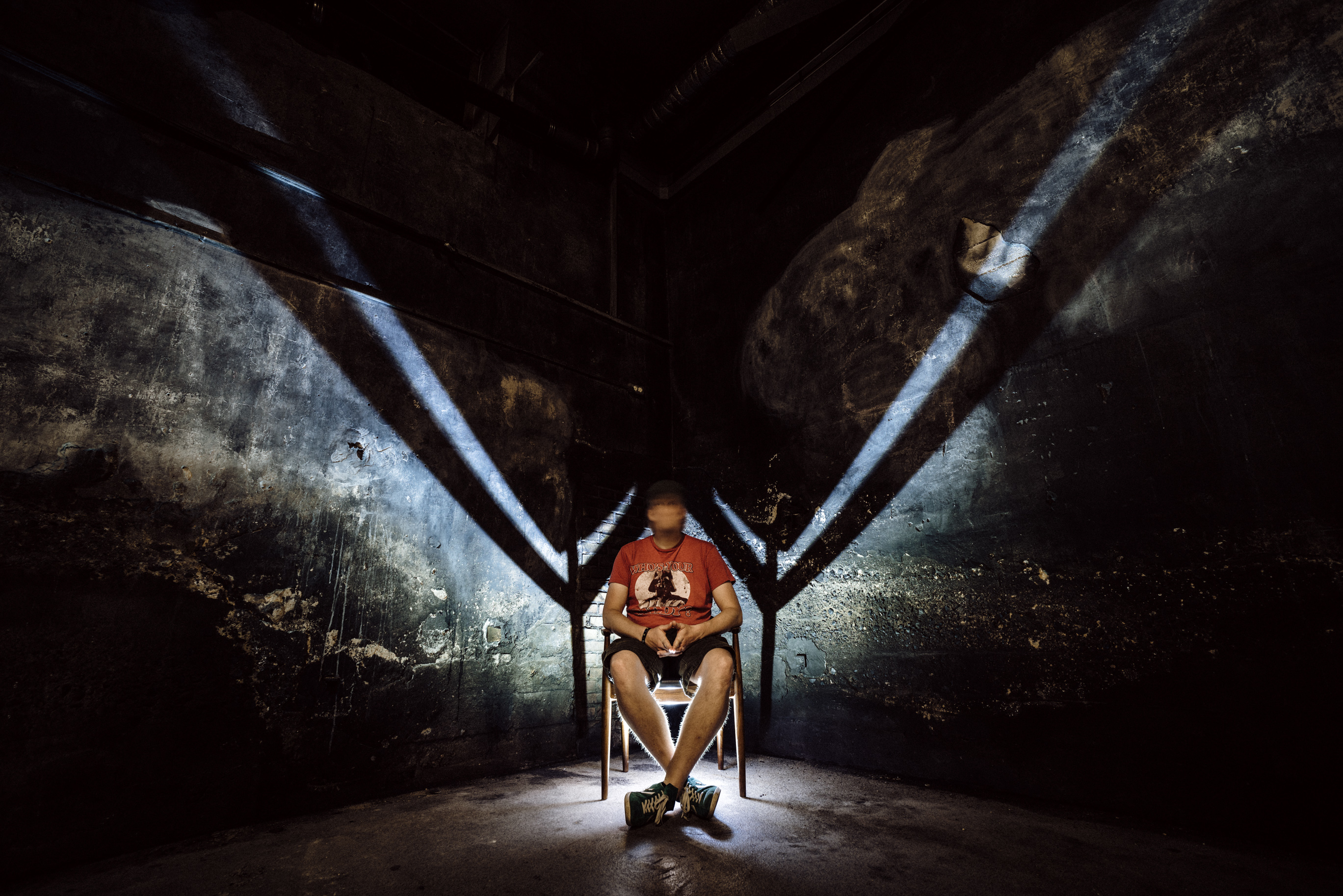 Last time in the local photo group, where I'm a member. We went down to the cellar to play with flash lights. I never use flashes, but I did bring my LumeCube – which is a damn awesome piece of toy – to see if I could have some fun with that.
And I sure did, I placed it under this chair, where it made these awesome shadows on the wall. I then made two long exposures, one with me sitting still and then one where I shake my head for the entire exposure time.
When I got home I combined the two photos in Photoshop, and got this rather creepy photo of myself.
I also made one of my friend rod clemen – a very talented concert and model photographer. (In his photo I removed the lumecube, which is quite easy, because it's so small)
Camera: ILCE-7RM2
Shutter speed: 4s
ISO: 100
Taken: 14 September, 2016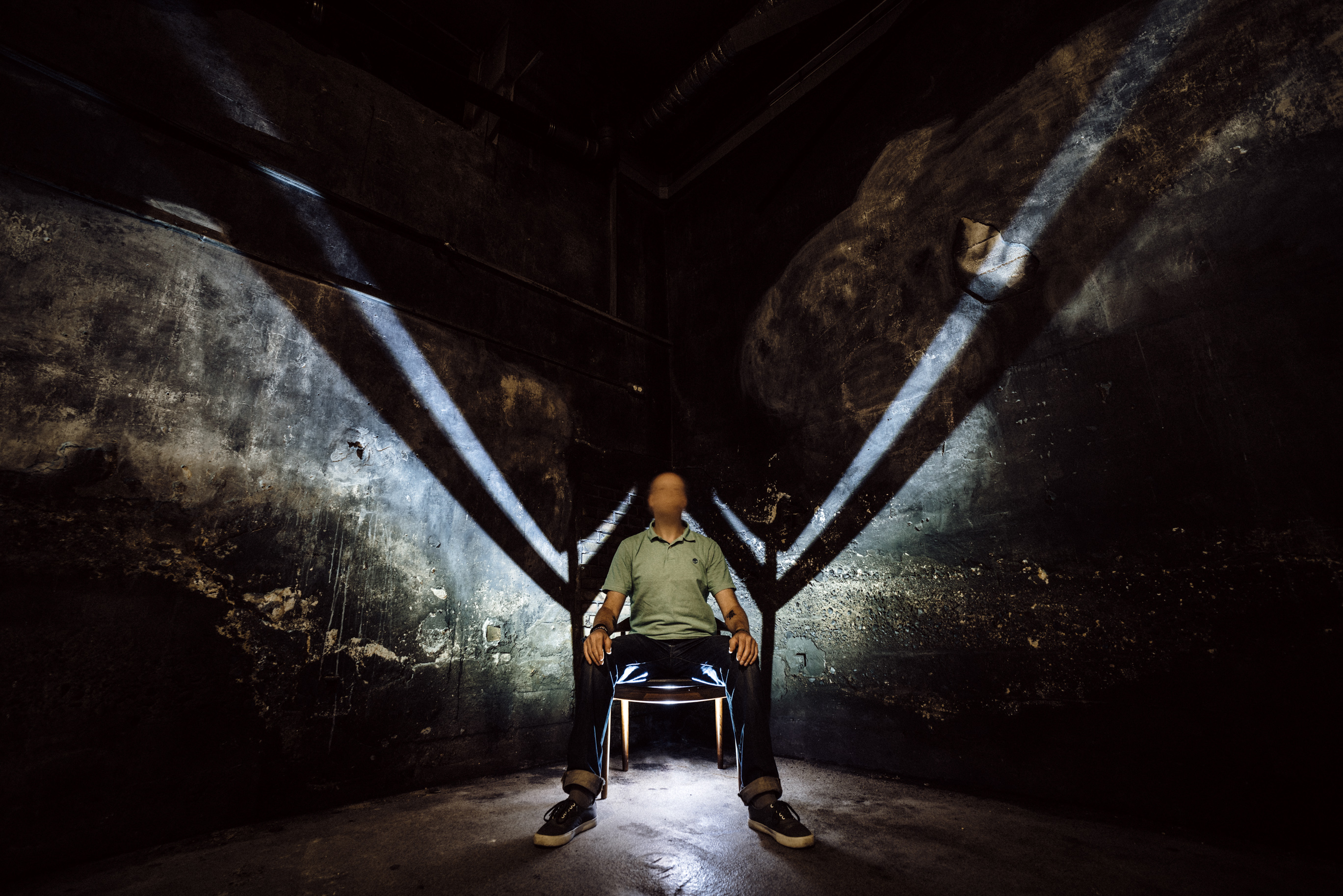 Ghost in a chair by Bo47 is licensed under a Creative Commons Attribution-NonCommercial-NoDerivatives 4.0 International License.