The Angel Above Langelinie Park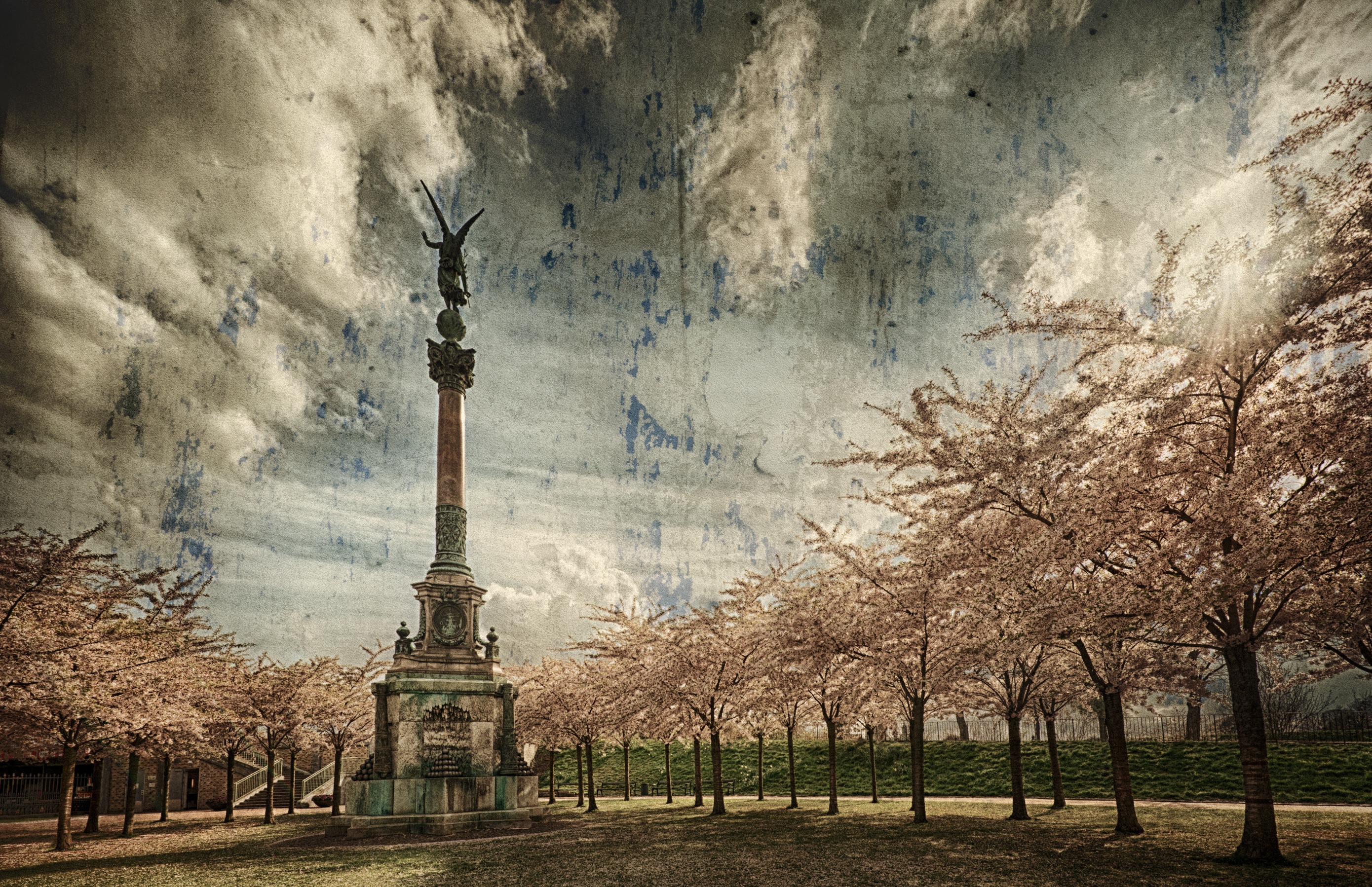 I'm getting more and more found of using textures in my photos. I've done it a few times in the past, but only in a minor scale, and by using analog Effects Pro and software like it.
Now I'm making the texture photos myself, adding them by layers in Photoshop. And that's the really hard part. to get it to look just the way I want and sometimes there are more the one option that looks good, and then it's the hard part choosing the right look.
Here's is one of my early attempts, not quiet happy with it, or in other words there are room for improvements. But you have to start at one point and then work your way up the ladder, to get better.
Camera: NIKON D800
Shutter speed: 1/40s
Aperture: ƒ/8
ISO: 100
Focal length: 15mm
Taken: 29 April, 2015
Location:
The Angel Above Langelinie Park by Bo47 is licensed under a Creative Commons Attribution-NonCommercial-NoDerivatives 4.0 International License.