Well, If Nobody Else Will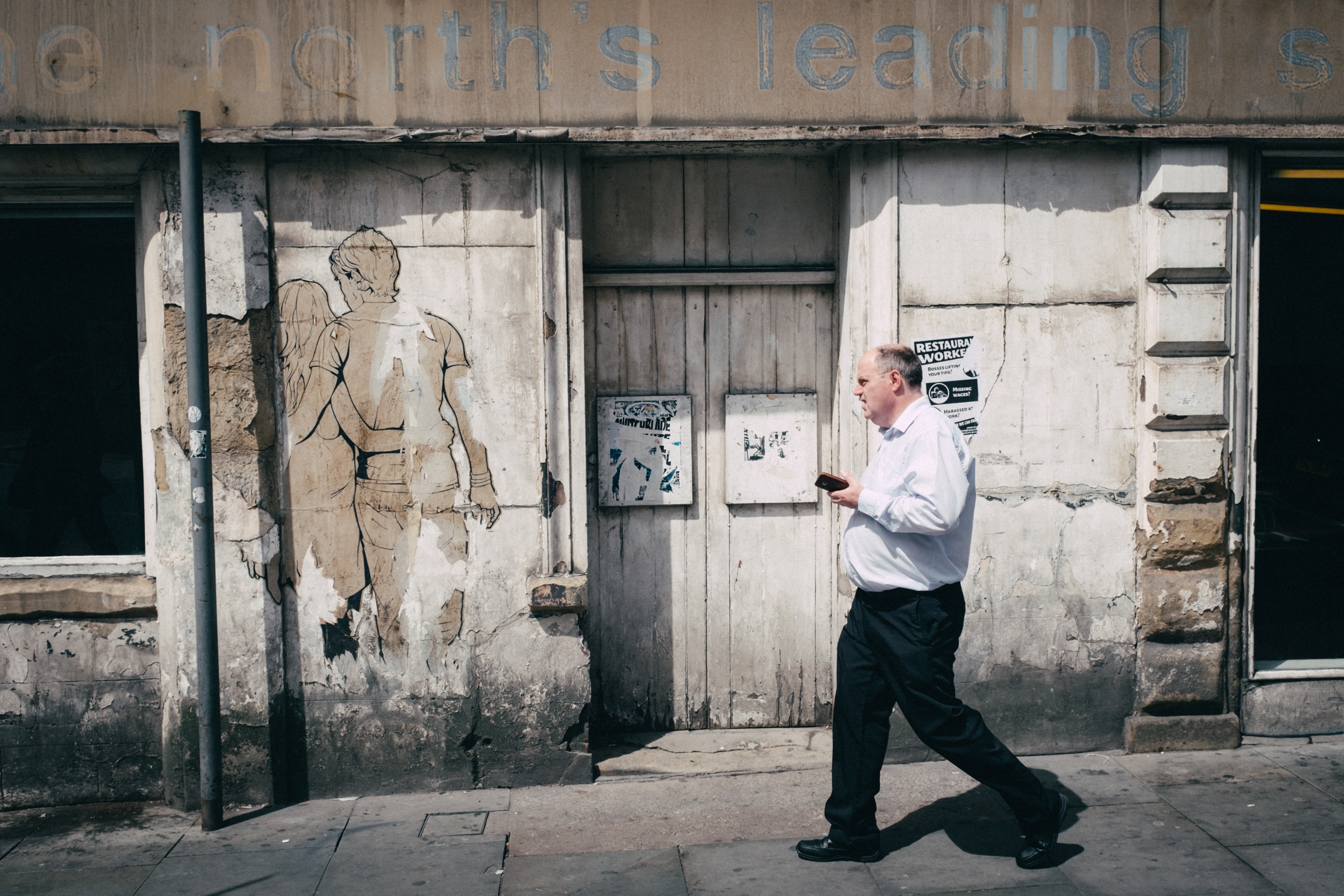 street photography no. 6.
Here we are in Manchester, uk. I made this one on my trip to england, this summer.
Really liked the wall, so i hung around until somebody interesting came along.
Camera: X100S
Shutter speed: 1/1000s
Aperture: ƒ/5.6
ISO: 200
Focal length: 23mm
Taken: 29 June, 2015
Well, If Nobody Else Will by Bo47 is licensed under a Creative Commons Attribution-NonCommercial-NoDerivatives 4.0 International License.