A Bridge too Far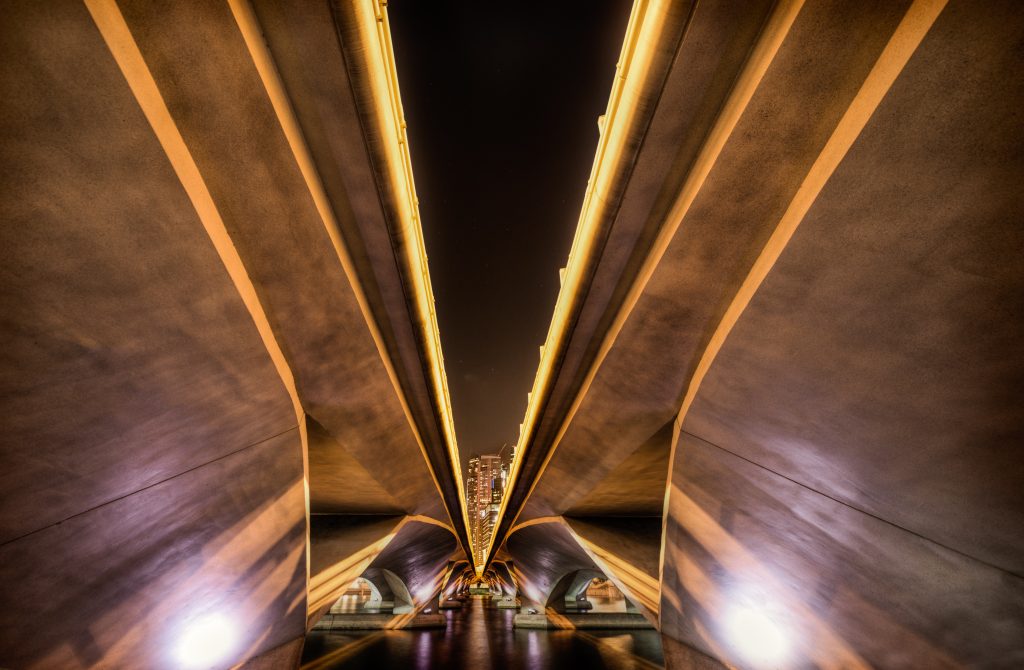 In order to get this photo, I had to extend my tripod to its full length, cause there was this tall wall blocking the view.
I also had to turn on live view on the D800 to frame the photo the way I wanted it, cause even with my 187cm I wasn't able to look over the wall.
So how did I know there would be a good photo on the other side of the wall, well I didn't, I just had a hunch that there would be. And therefore I made a quick exposure by sticking my arm over the wall and then look at the photo afterwards – before going in to the trouble of putting up the tripod – that's one of the great things about digital it doesn't cost anything to make an exposure, and it can sort of become your third eye.
A Bridge too Far by Bo47 is licensed under a Creative Commons Attribution-NonCommercial-NoDerivatives 4.0 International License.