Dubai Mall Waterfall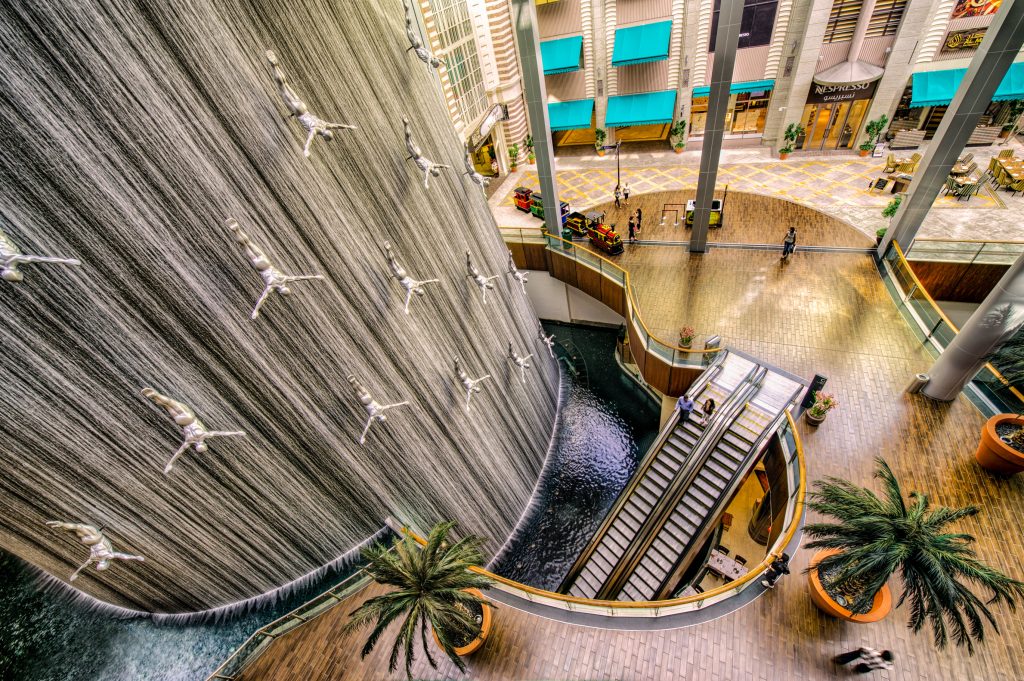 Well, I managed to post process a few shots from Dubai, this being one of them.
I made this in The Dubai mall on My first day in town, I'm not going to write that much because I want to get back out shooting some more footage.
It's a HDR made from 5 RAW exposures in Photomatrix, loaded the images into photoshop as layers and masked away ghosting on humans and a bit of the water, and finished it off with the Detail Extractor effect in the Color Efex Pro plugin, to get some more details.
Dubai Mall Waterfall by Bo47 is licensed under a Creative Commons Attribution-NonCommercial-NoDerivatives 4.0 International License.