A stream filled with wadding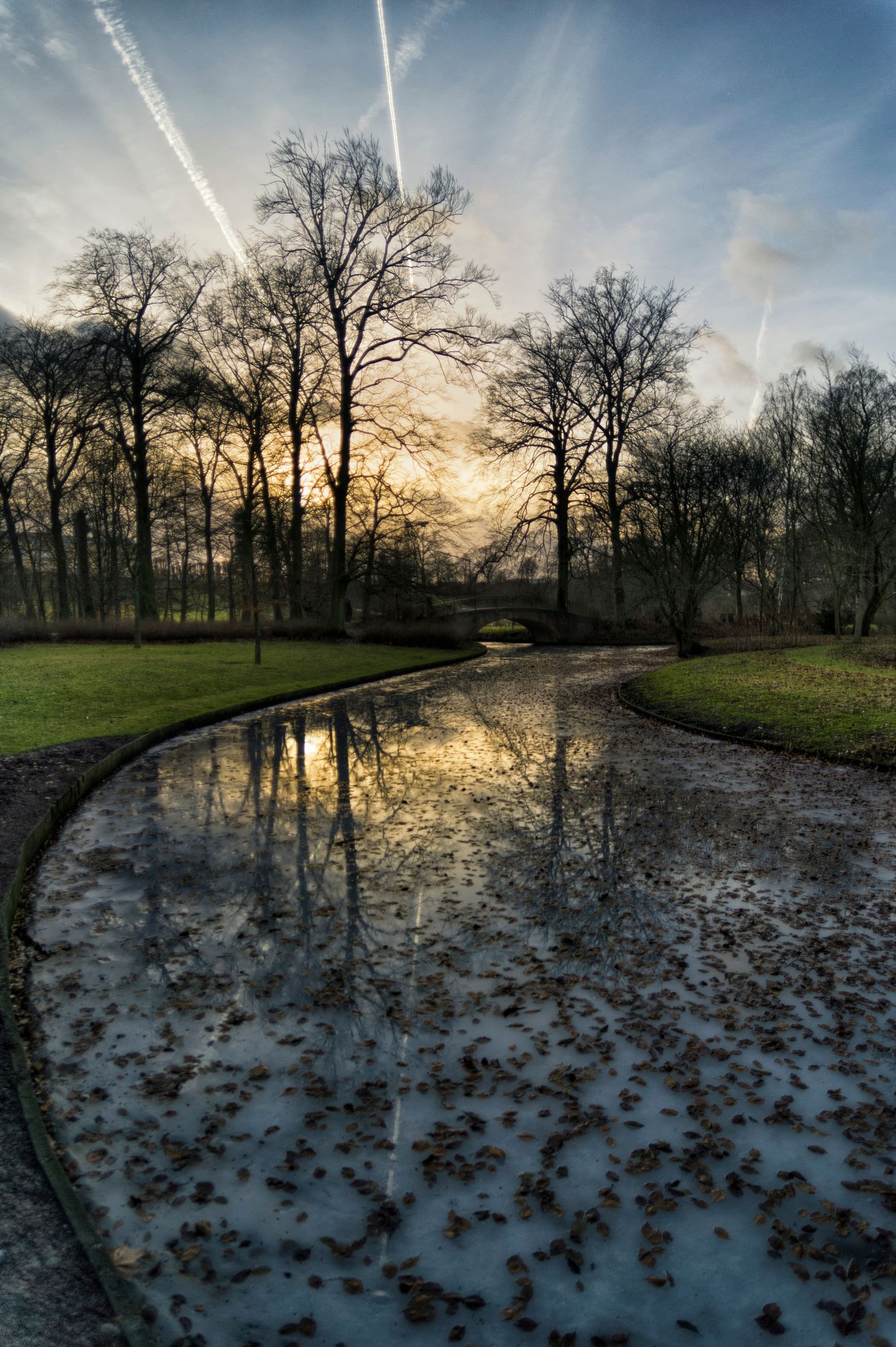 I can't remember why – perhaps just for the fun of it – but I was walking around Frederiksberg Garden, with my camera and a Sigma 20mm 1.8 lens. The garden has all these small streams running through, I decided to walk up to one of them to get some shoots. Here I saw this funny thing, it looked like the stream was filled with wadding, it look really cool.
The reason for it was that the stream had been completely frozen during winter, and now the ice was slowly melting leaving a bit of water – 3-5cm – on top of the ice, which made the ice beneath the water look like wadding.
This is a 3 RAW exposure HDR, its handheld – for some reason I didn't bring my tripod – I used Photomatrix as always for the HDR conversion and Photoshop for cleaning up ghosting on the trees, and for adding color and contrast.
A stream filled with wadding by Bo47 is licensed under a Creative Commons Attribution-NonCommercial-NoDerivatives 4.0 International License.