Small Boy of Faith and Surprises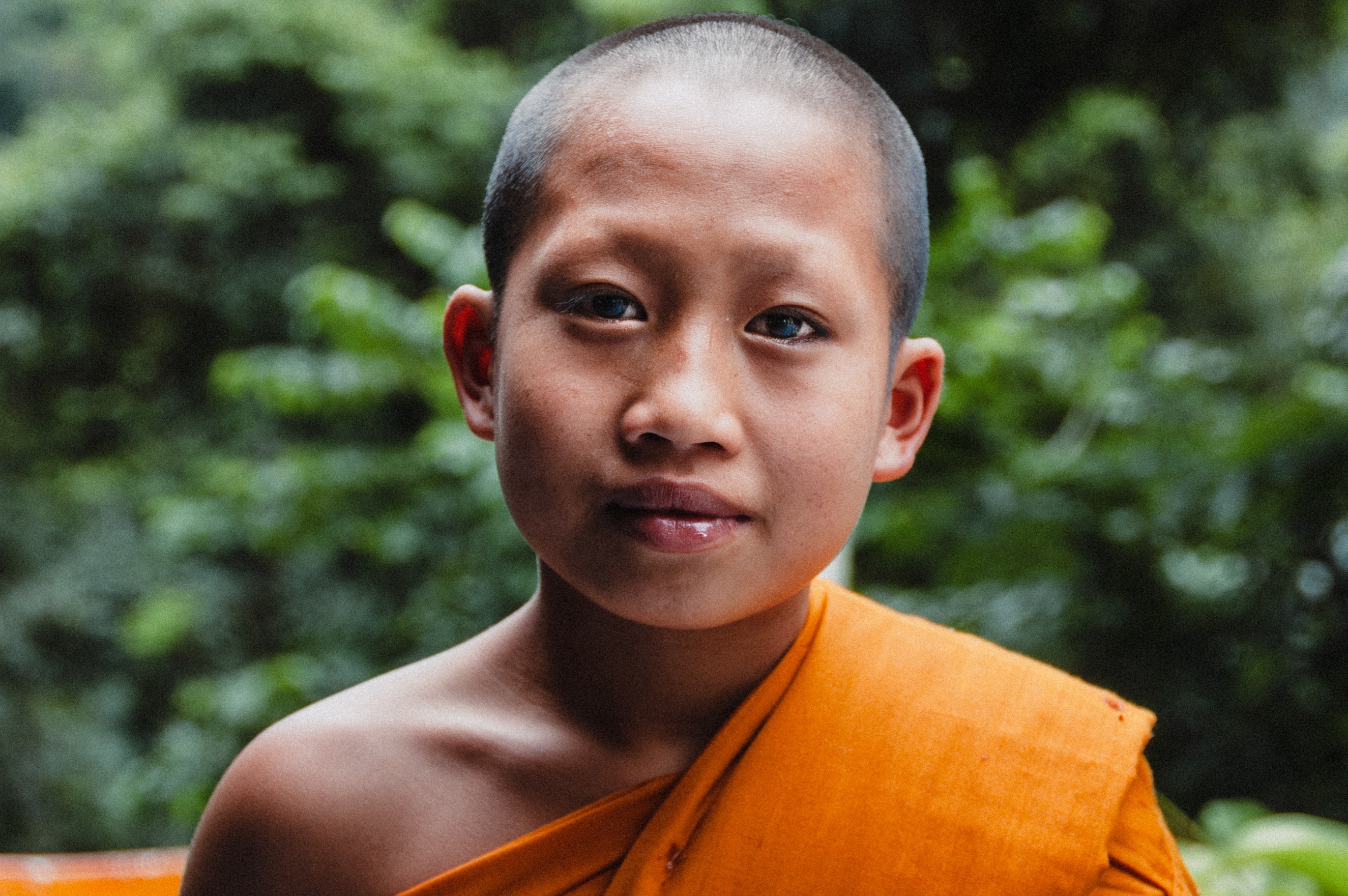 I never considered myself to be biased, but in some situations I just can't help myself, and start to make my own expectations on how or what a certain person must be like. And because of that get a little surprised when the person turns out to be quite different. This isn't necessary a bad thing, on the contrary, it's mostly for the better.
Take this boy, he's a buddhist monk – or about to become one, I'm not sure if they are called monks this early on – from thailand, I don't know that much about buddhist monks and their everyday life, but then I didn't think it would in involve too many electronic gadgets, and certainly not digital SLR's.
I was walking around Wat Saket Temple Fair (Temple of the Golden Mount) in Bangkok, when I passed this boy supervising – or something like that – some other kids washing the floor, I started shooting some photos of him and when he saw me, he stopped and stood still for me to take my photo, when I finished I looked at him and gave him the thanks a lot smile and was about to walk on.
Well you can imagine that I was a bit surprised when he came over to me to have a look at the display on the back of camera, to see his photo, I – of course – showed him, he took a look, nodded, smiled at me, and them went on with his business.
I also walk away with a smile on my face, for two reasons, one I got a really good portrait of the boy, and secondly I really had to reconsider my idea on what buddhist monks know about modern technology, because this boy really fooled me.
Camera: NIKON D70s
Shutter speed: 1/60s
Aperture: ƒ/5.6
ISO: 200
Focal length: 70mm
Taken: 24 July, 2008
Small Boy of Faith and Surprises by Bo47 is licensed under a Creative Commons Attribution-NonCommercial-NoDerivatives 4.0 International License.