Holger Danske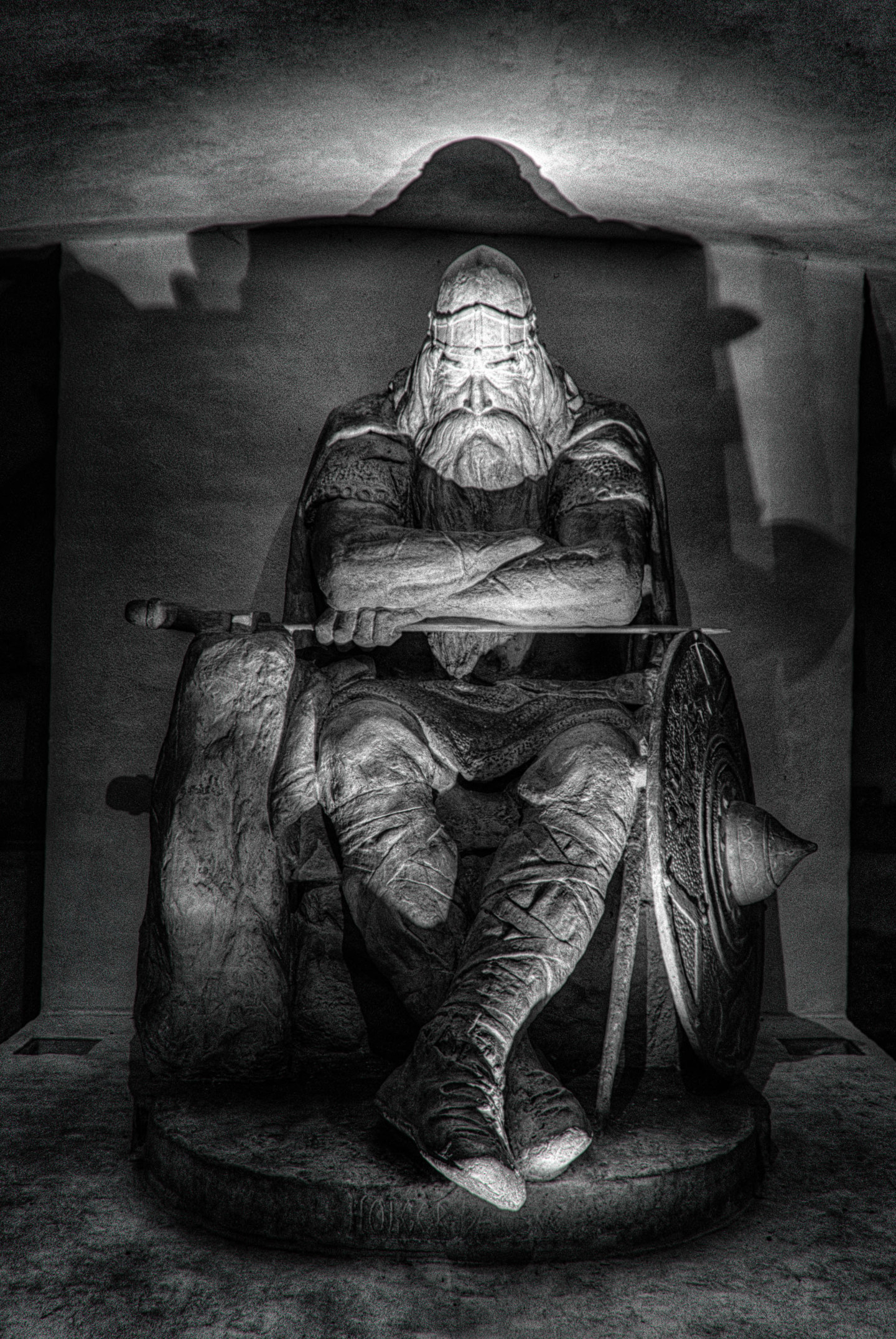 Here we have the guy who will wake up at defend the Danes against an attacking enemy or that's the way the legend goes anyway. By the way he sleep's beneath this castle if you are planing an attack you should properly bomb this place first, I case he might wake up and come wop your ass, he is a tough looking dude.
The is a 3 RAW exposure HDR, it's Handheld – with the wide-angle it's sometimes possible – after Photomatrix, I converted it to black and white in Photoshop, cleaned up some of the highlights, cause they where burnt out, especially on the forehead of the statue. I also added some more grain, the 1600 ISO did some, but i like to added a bit more in post when using high ISO's cause it looks more naturally, in my opinion.
Holger Danske by Bo47 is licensed under a Creative Commons Attribution-NonCommercial-NoDerivatives 4.0 International License.