Row 47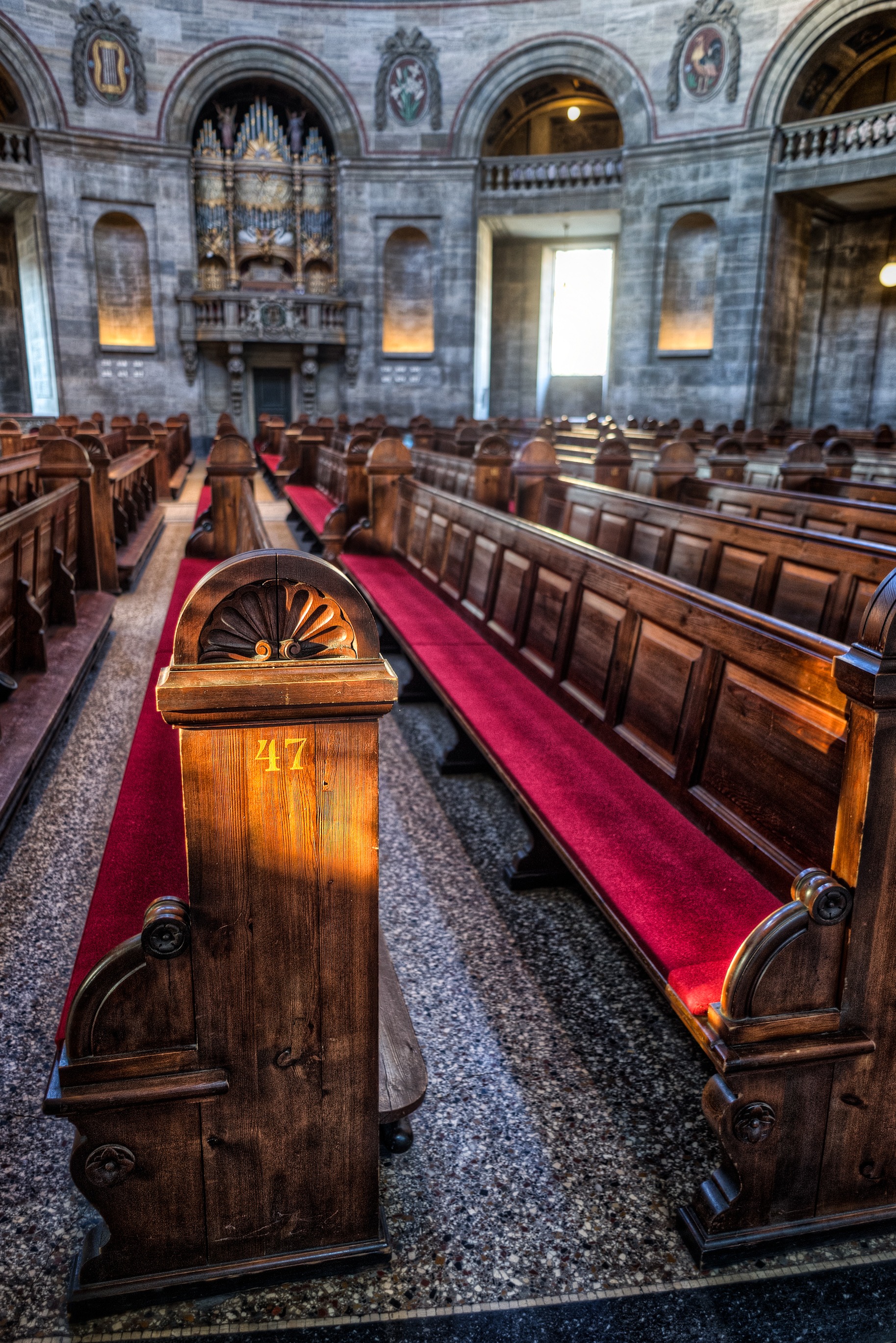 On a small photowalk through copenhagen, with some friends from the local photo club, we came by marmorkirken (which means "Marbel Church" in Dansih)
Where we went inside, it's a really cool place to shoot cause your are able to bringe your tripod, I don't know if you a allowed to but I been there a few times and nobody has told me I can't.
NB: 47 is my lucky number.
This photo is an HDR made from 5 RAW exposures, after Photomatrix I did some adjusting in Photoshop, and I used the Color Efex Pro 4  plug-in to ad a bit more sharpen and pop to the image.
Row 47 by Bo47 is licensed under a Creative Commons Attribution-NonCommercial-NoDerivatives 4.0 International License.