The Old Man From Croatia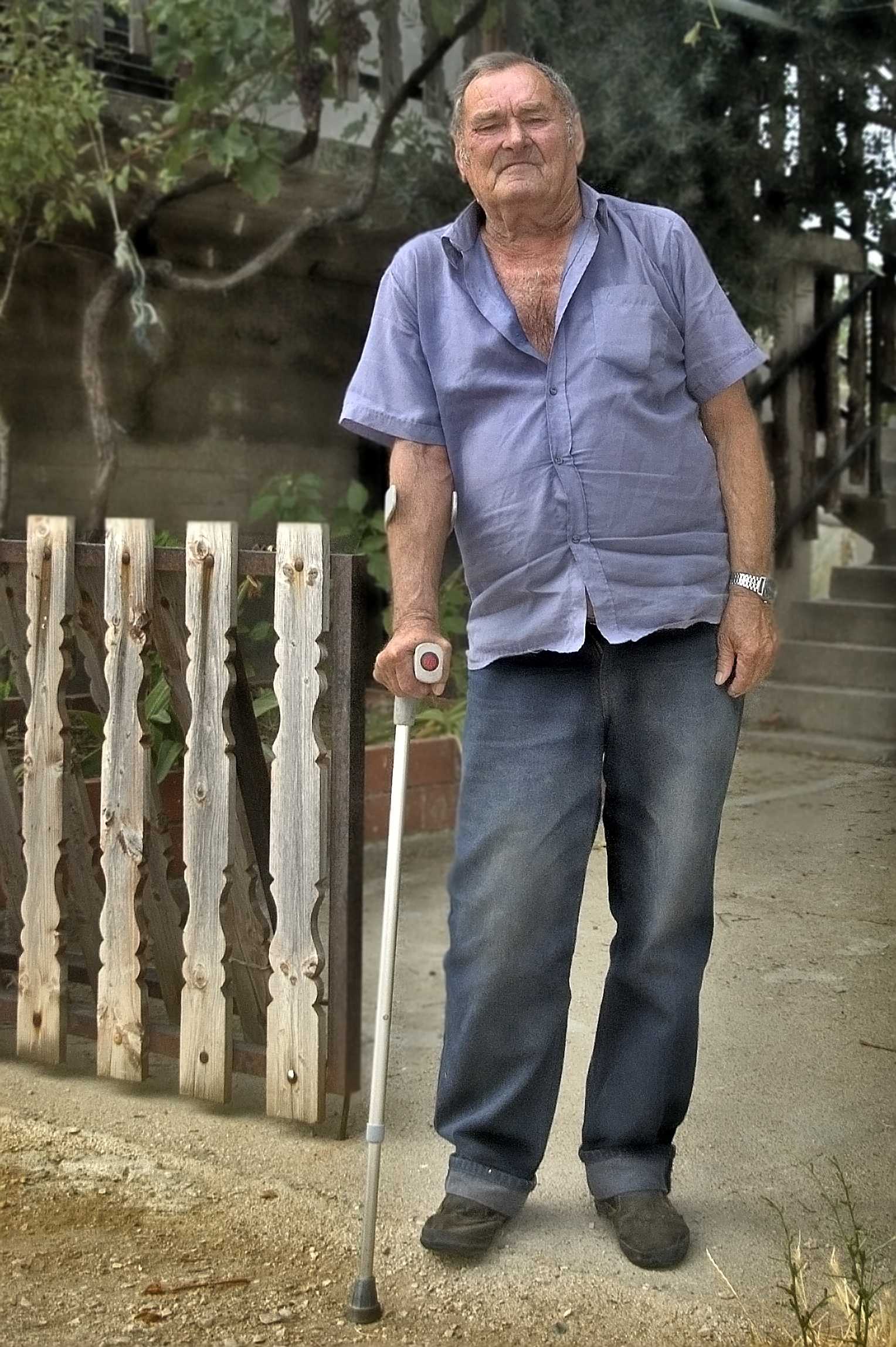 On the earlier mentioned holiday through eastern europe, we came to a small town in Croatia, which I unfortunately have forgotten the name of.
While the four others went snorkeling, I picked up my camera and went for a walk in town,  cause after a few photo-solving days, I hungered after making some photos.
After some time I came across this gentleman, which I kindly ask if I could take a picture of, he said yes.
When I had done what I had to do, I thank him and was on my way. but before I could leave he invited me inside, we went in to his backyard where he offered me a beer.
I was there for about 20 minutes. we did not speak the same language, yet we could communicate on some level.
It is moments like these, that makes making pictures of people something very special.
This is my first attempt at a HDR photo, it's made from a single RAW file, I had absolutely no control of what I did – that has thankfully change over time – it's all done in Photoshop, cause I didn't know anything about Photo Matrix at that time. Anyway I kind of like the result, the HDR effect sort of makes him pop out of frame.
The Old Man From Croatia by Bo47 is licensed under a Creative Commons Attribution-NonCommercial-NoDerivatives 4.0 International License.