Széchenyi Lánchíd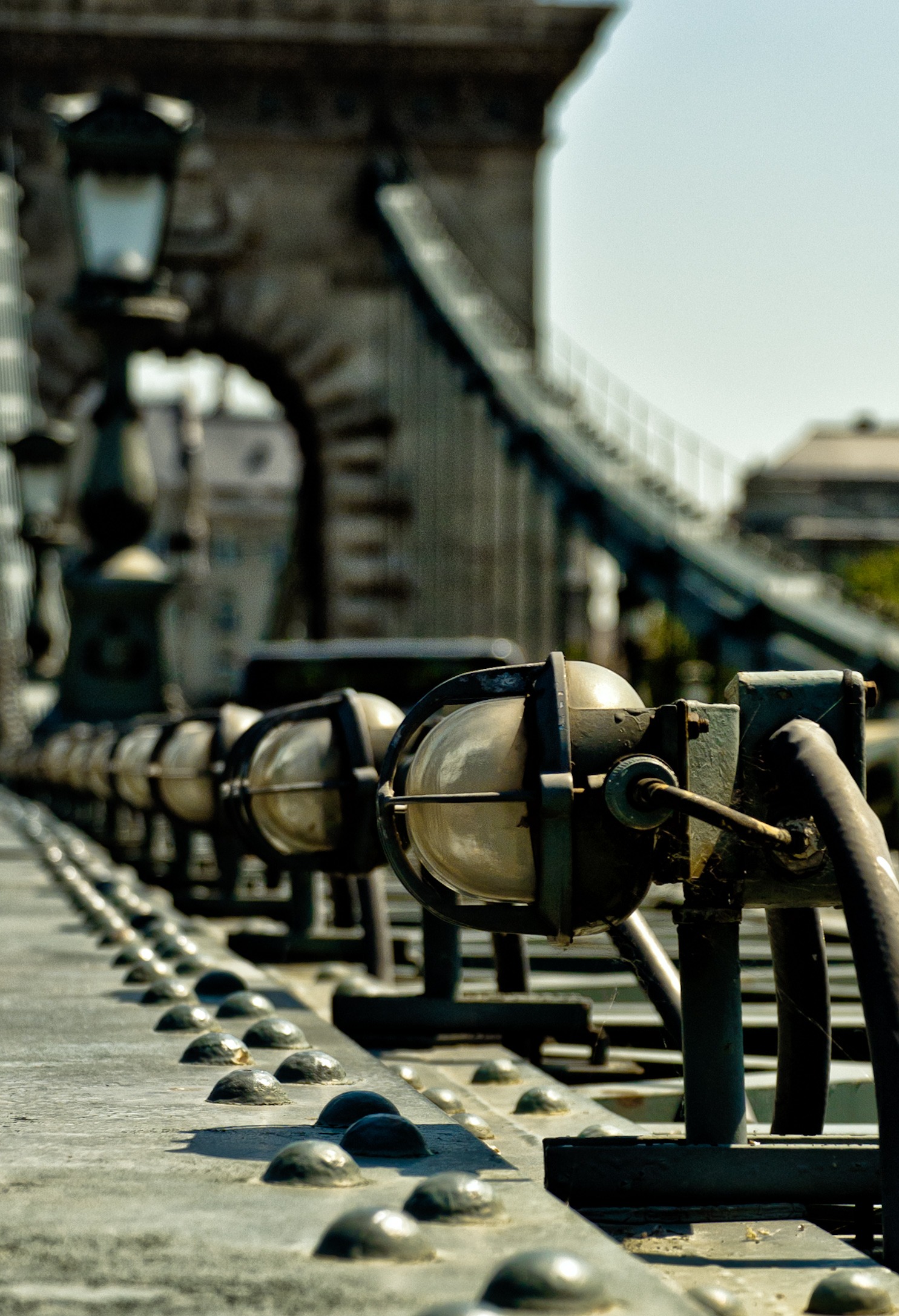 Well on our Eastern europe trip we arrived in Budapest, where were stayed a few days.
Budapest is a really beautiful city, on its own Eastern European way, and I mean that in a very positive way.
Take a city like Prague which is also beautiful, but it has become very Western European over the last couple of years. Where Budapest still has some of this east European mystique, and it is really cool.
The photo is of the chain bridge (széchenyi lánchíd in Hungarian) which is the most famous of the bridges that connects Buda with Pest. it opened in November 20, 1849 and is 375 meters long.
I haven't done that much to the image in the post process, added a little contrast and adjusted the colors.
once I got suggested that I croped the image just above the lights, because I would 1st. avoided the large burnt sky in the upper right corner. And 2nd get a very strong vanishing point at the bottom left side. But I kind of like that you can see the bridge out of focus in the background, so I kept it my way.
Camera: NIKON D70s
Shutter speed: 1/500s
Aperture: ƒ/5.6
ISO: 400
Focal length: 65mm
Taken: 20 July, 2006
Széchenyi Lánchíd by Bo47 is licensed under a Creative Commons Attribution-NonCommercial-NoDerivatives 4.0 International License.