Vestre Kirkegårds Nordre Kapel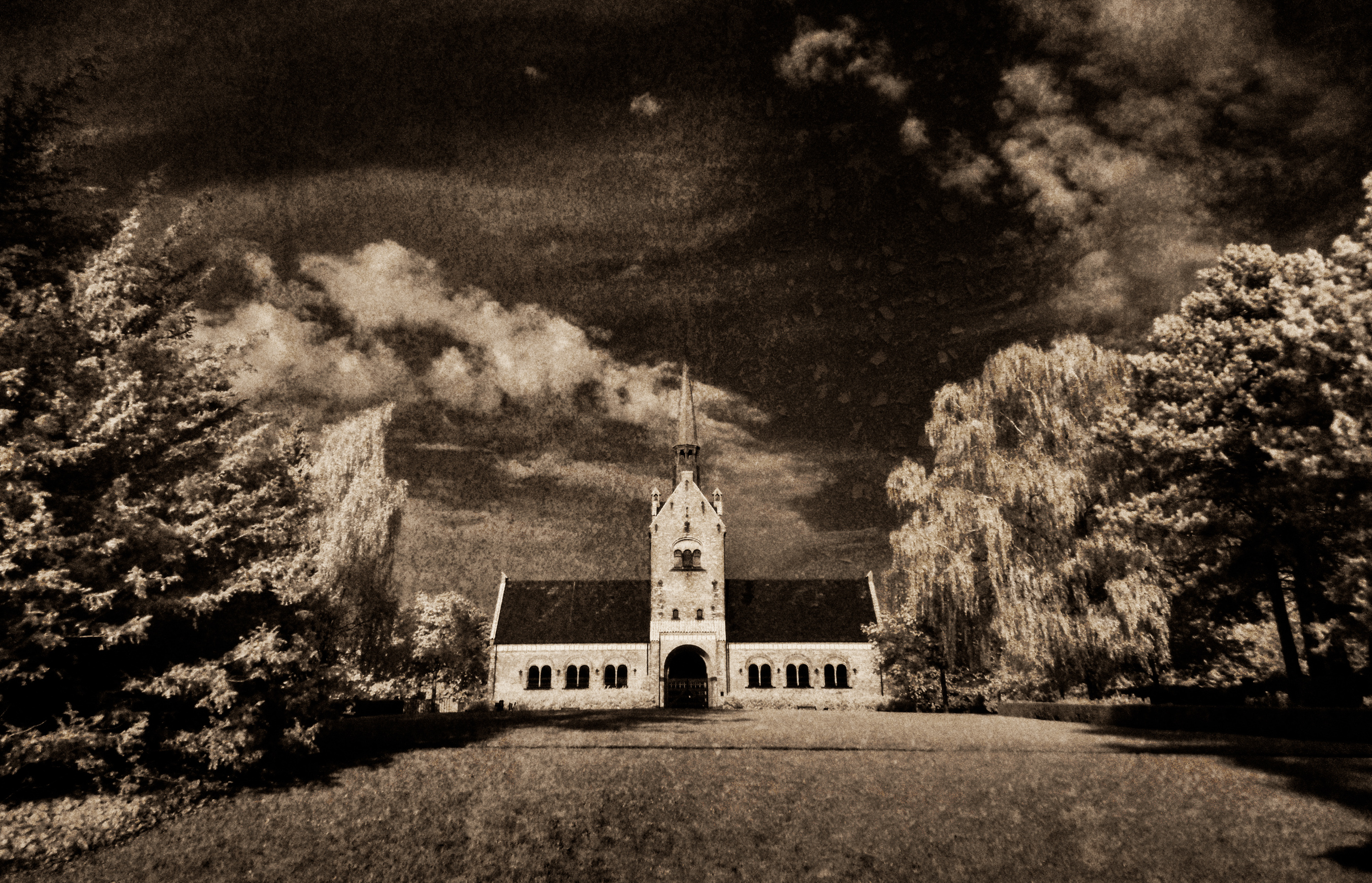 Time for another infrared photo. I bought a Nikon Coolpix L620 that is modified with a 650nm infrared filter, a while ago.
Now I have use and tested it quiet a bit, and I must say I'm not that happy about it, I mean it's an OK starter camera, if you wanna try out infrared photography – because it's very cheap – but if you like me wanna explorer some more in the infrared world of photography, you pretty quickly get tired of it. Why? well the main reason is that the image quality isn't that good, and the biggest issue is that it's not sharp, I think that's because of the modification, infrared light is – of course – not the same as normal light, and that courses the camera to miss focus.
So in order to "hide" the lack of focus, you have to trash the hell out of the photos in post, like I did with the photo we have here. This is one of the rare a occasions where I kind of like the outcome.
Camera: COOLPIX L620
Shutter speed: 1/500s
Aperture: ƒ/6.6
ISO: 125
Focal length: 4.5mm
Taken: 2 November, 2014
Vestre Kirkegårds Nordre Kapel by Bo47 is licensed under a Creative Commons Attribution-NonCommercial-NoDerivatives 4.0 International License.