A Foggy Night in Copenhagen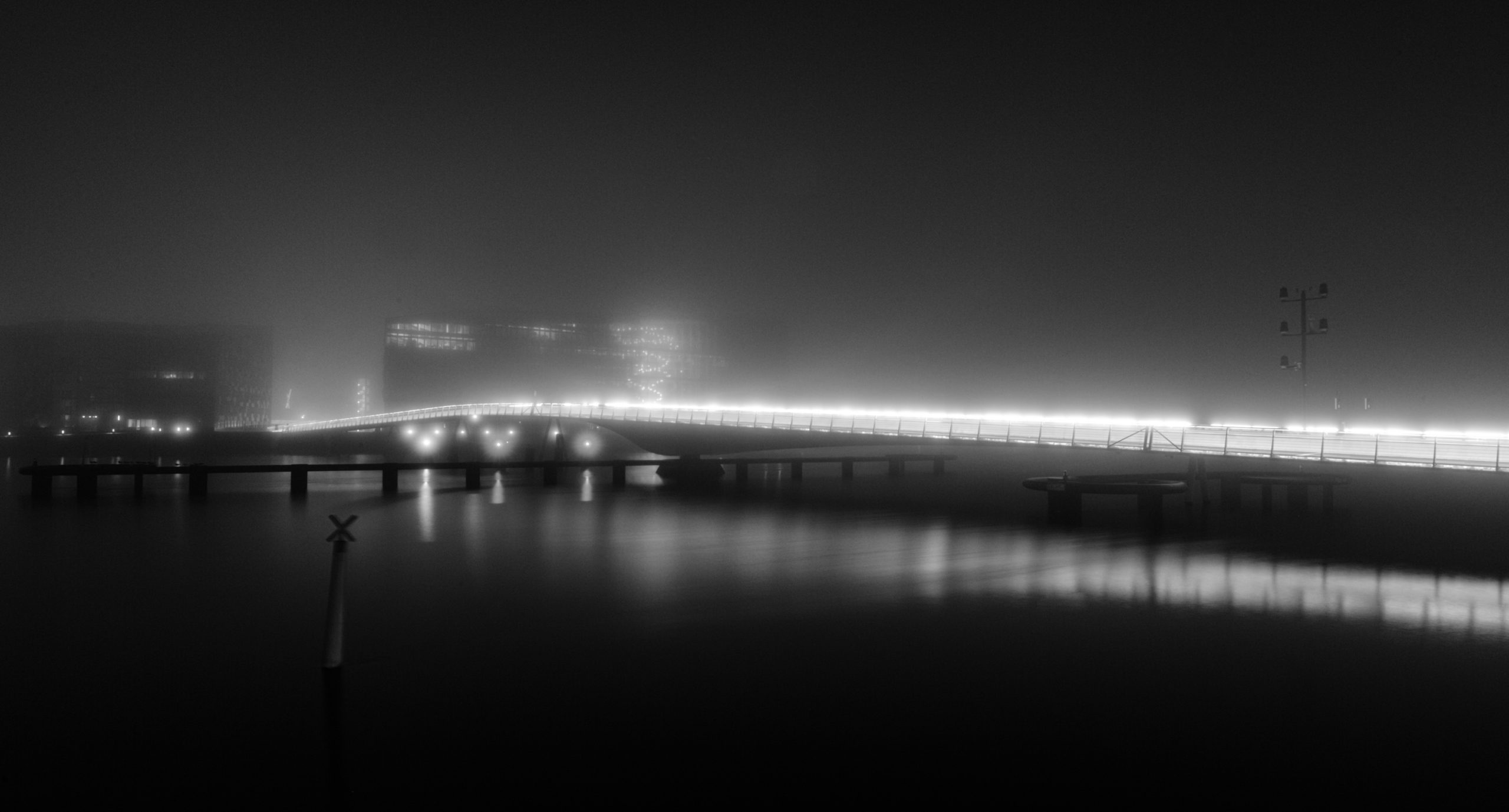 Sunday night, there was this incredible fog all over Copenhagen, which got my friend Tobias and me out the door at around midnight to make some photos. I was awesome and a lot f fun trying to make photos at night and in a very thick fog.
Thanks for some good company, buddy.
Camera: NIKON D3S
Shutter speed: 30s
Aperture: ƒ/18
ISO: 100
Focal length: 20mm
Taken: 26 January, 2015
Location:
A Foggy Night in Copenhagen by Bo47 is licensed under a Creative Commons Attribution-NonCommercial-NoDerivatives 4.0 International License.