Goose tower times two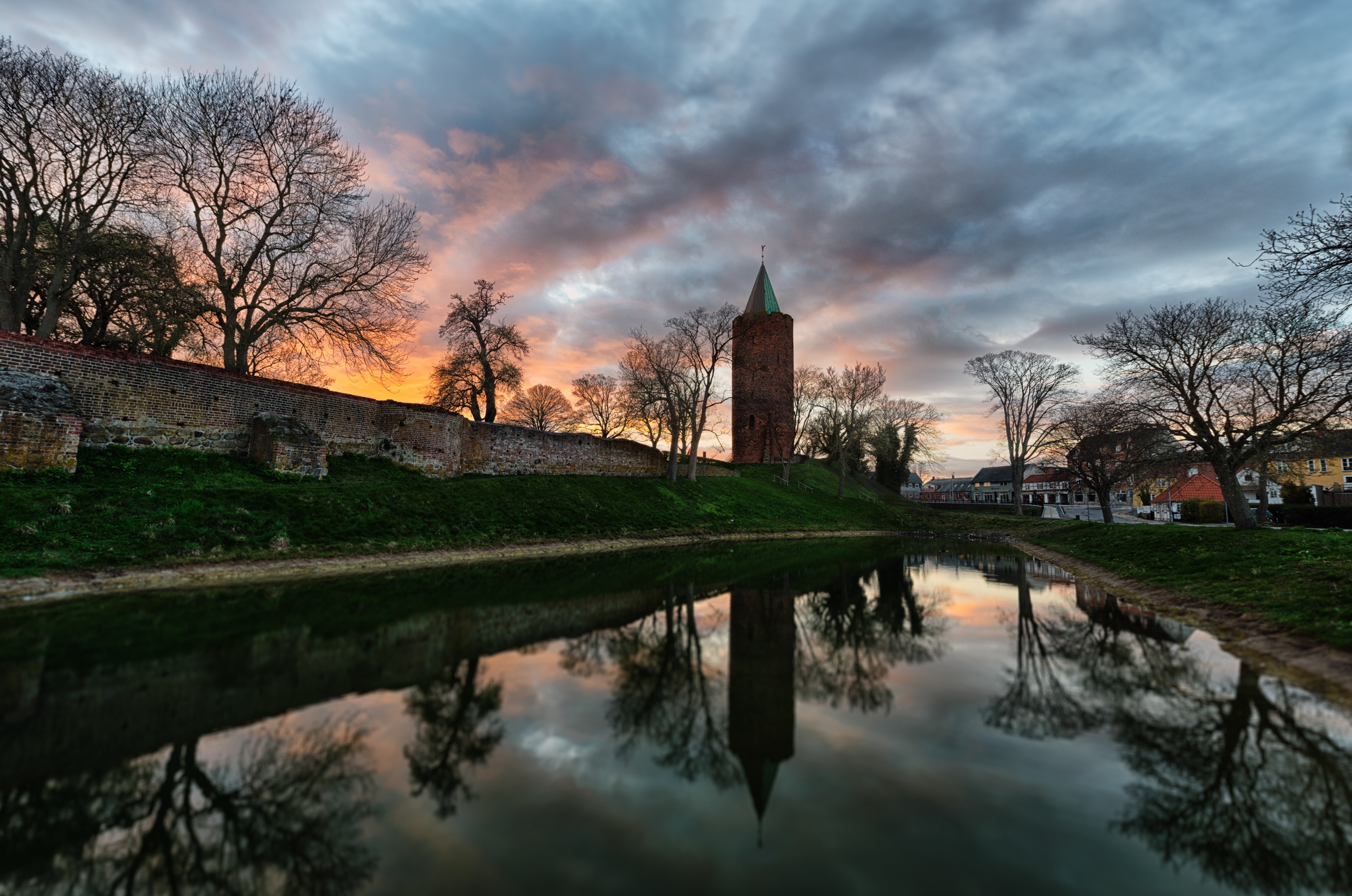 This is the icon of the city I was born in, it's called the goose tower, because at the top of it, there is a golden goose, put there by the king to tease the enemy, at that time it was mainly the Germans.
Here's a before (the normal exposure) and after comparison.
Camera: NIKON D800
Shutter speed: 1/3s
Aperture: ƒ/8
ISO: 100
Focal length: 14mm
Taken: 18 April, 2014
Goose tower times two by Bo47 is licensed under a Creative Commons Attribution-NonCommercial-NoDerivatives 4.0 International License.