A Very Long Engagement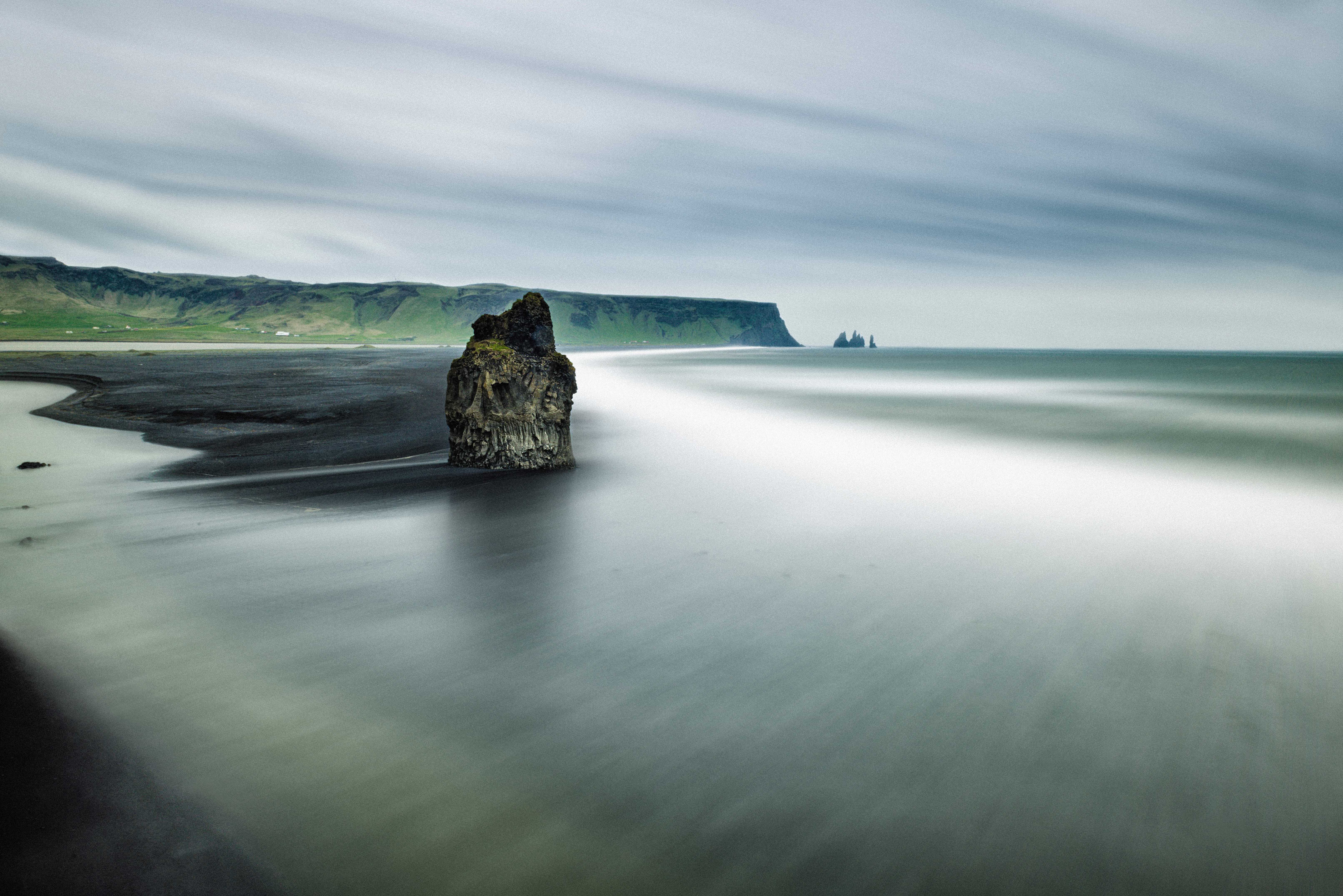 This is by far the longest exposure I ever done, as you can see in the info below, the exposure was 428 seconds – that's 7 minutes and 8 seconds – I used both of my ND filters, the lowest ISO you can on a Nikon D800 (50) and the highest f-stop (f22) to get this long exposure.
The photo was made on the south side of Iceland, you can see the famous Reynisdrangar cliffs in the distance.
NB: happy birthday Daddy!
Camera: NIKON D800
Shutter speed: 428s
Aperture: ƒ/22
ISO: 50
Focal length: 24mm
Taken: 5 June, 2013
Location:
A Very Long Engagement by Bo47 is licensed under a Creative Commons Attribution-NonCommercial-NoDerivatives 4.0 International License.