Plastic Technology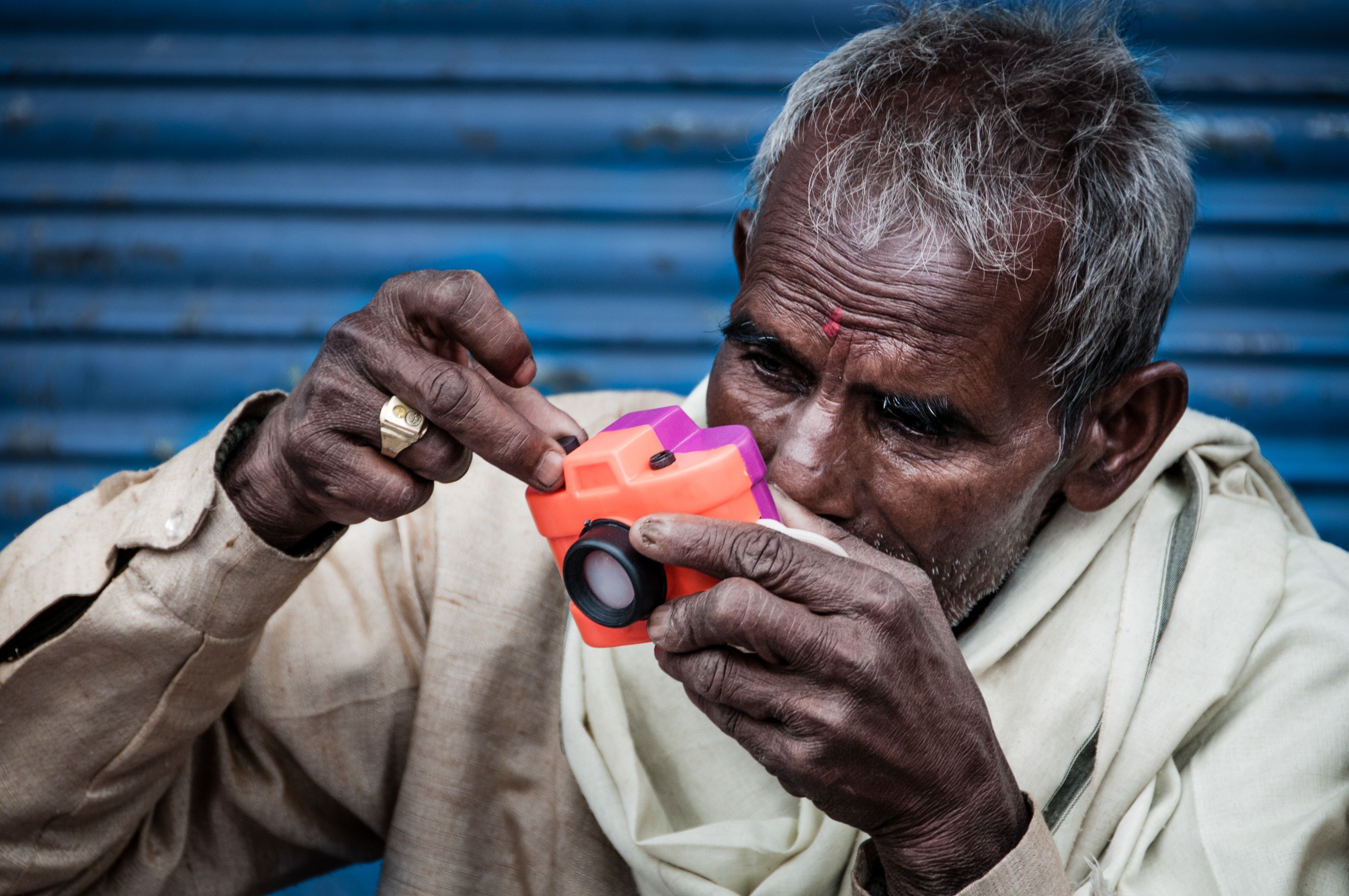 Are you familiarized with a photo viewer called Xnview? If not I will incur you to head over to their website and check it out – it's FREE and pretty damn cool.
Walking around the streets of rishikesh, India, I can by this man playing with a plastic toy camera (one of those cameras containing a few stills from around the world, you know like the "great wall" and "The statue of Liberty" and so on) and of course I couldn't resist make a photo of him.
I used the dodge tool to lighten he's eyes a bit, and added sharpen, contrast and a slight crop in photoshop.
Camera: nikon d300
Shutter speed: 1/160s
Aperture: ƒ/5.6
ISO: 400
Focal length: 135mm
Taken: 27 March, 2009
Plastic Technology by Bo47 is licensed under a Creative Commons Attribution-NonCommercial-NoDerivatives 4.0 International License.