Where The Streets Have No Name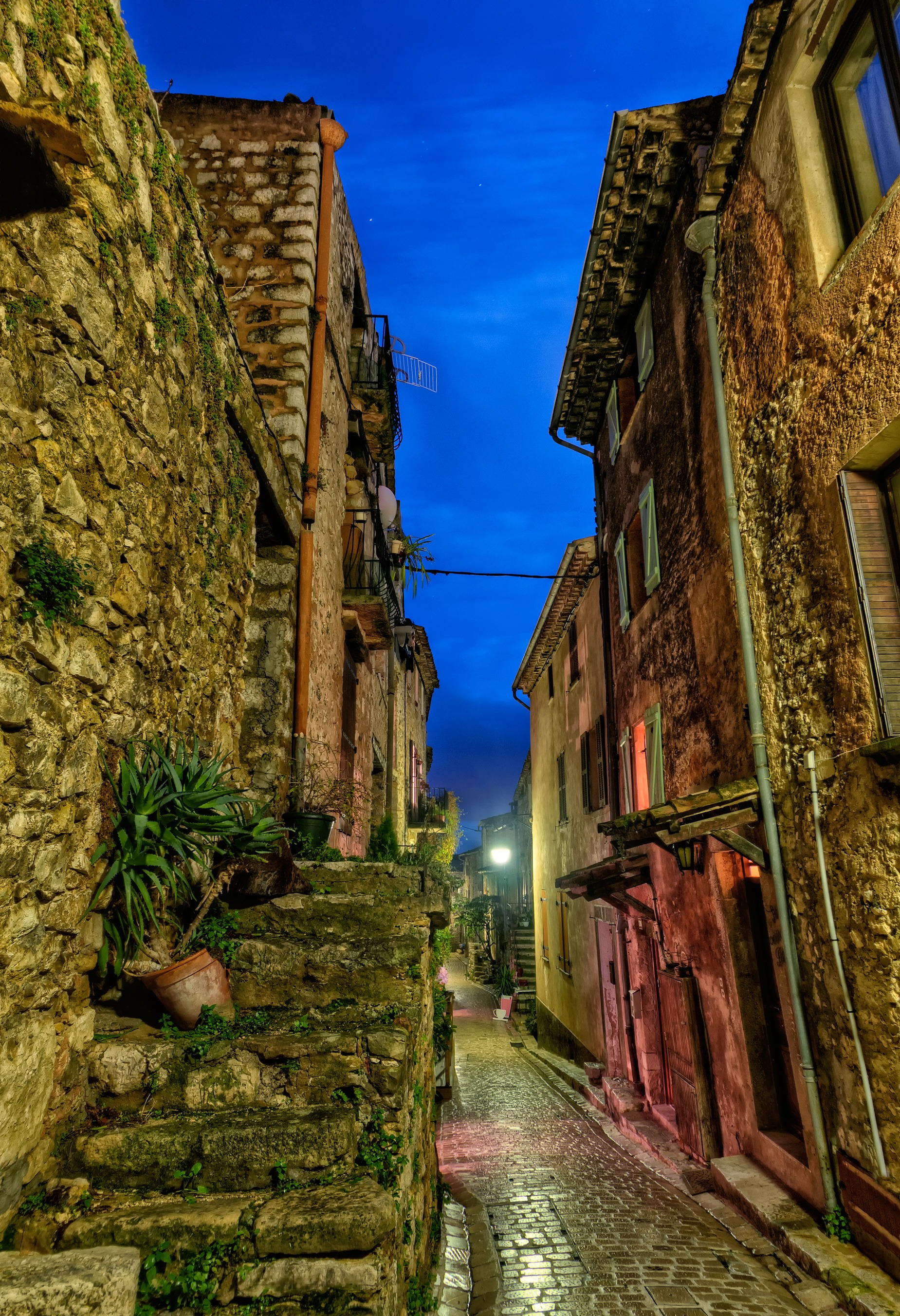 I was on a weekend trip to France, in spring 2010, I stayed in a small town called Tourrettes Sur Lupe, and when I say small town I mean small town, there was a main road going straight through town, and then there were like 4 or 5 smaller streets that made up the hole town. But anyway it's a very pleasant place to walk around, especially in the evening or early nighttime, which I hope this photo gives you a feeling of.
It's a 5 RAW exposure HDR photo, made in Photomatrix, and cleaned up in photoshop.
Camera: nikon d300
Shutter speed: 13s
Aperture: ƒ/5
ISO: 200
Focal length: 12mm
Taken: 19 February, 2010
Where The Streets Have No Name by Bo47 is licensed under a Creative Commons Attribution-NonCommercial-NoDerivatives 4.0 International License.