When Nature Takes Over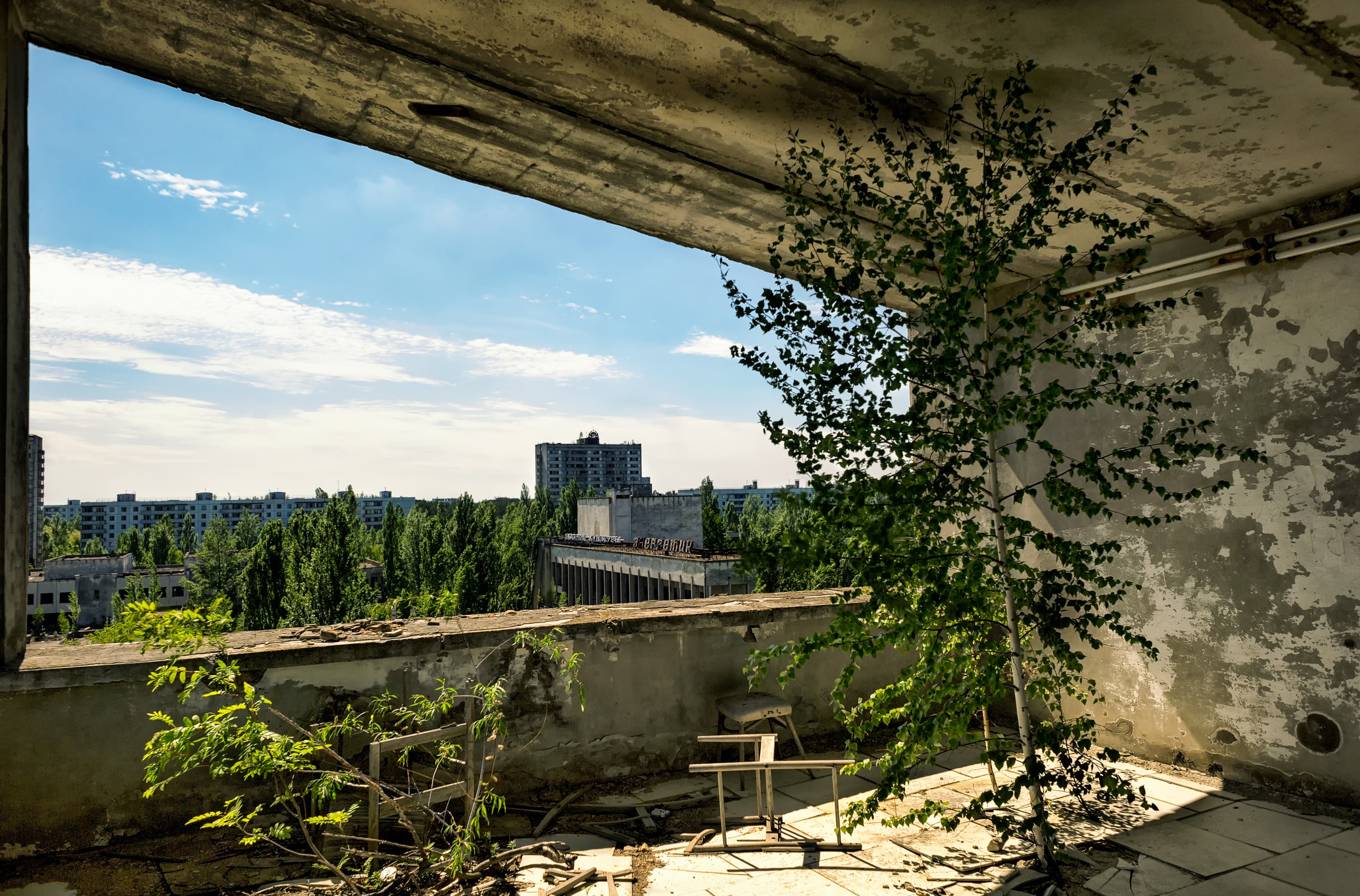 In May 2010 I was in ukraine with some of the guys from the photo club that I'm a member of, we went there to visit the radio active zone in and around Chernobyl and Pripyat, it's a very creepy place to walk around, because it looks and feels like a very nice place, the air feels clean and there are trees all over the place, but at the same time, there is this little guy in your brain that keeps knocking on your skull to remind you that the place in not good for you at all.
This photo is from the 5th floor at the hotel in Pripyat, that used to be a very nice place to stay in the good old days before the disaster, but now the only guest is mother nature.
This is the first of many photos from the radio active zone in Ukraine, so stay tuned for more in the future.
It's a 5 RAW exposure HDR, made in Photomatrix, I imported the HDR and 2 of the original exposures (+2, -2) in to photoshop, and cleaned up some ghosting on the tree and fixed the sky.
When Nature Takes Over by Bo47 is licensed under a Creative Commons Attribution-NonCommercial-NoDerivatives 4.0 International License.