Atlas Mountains View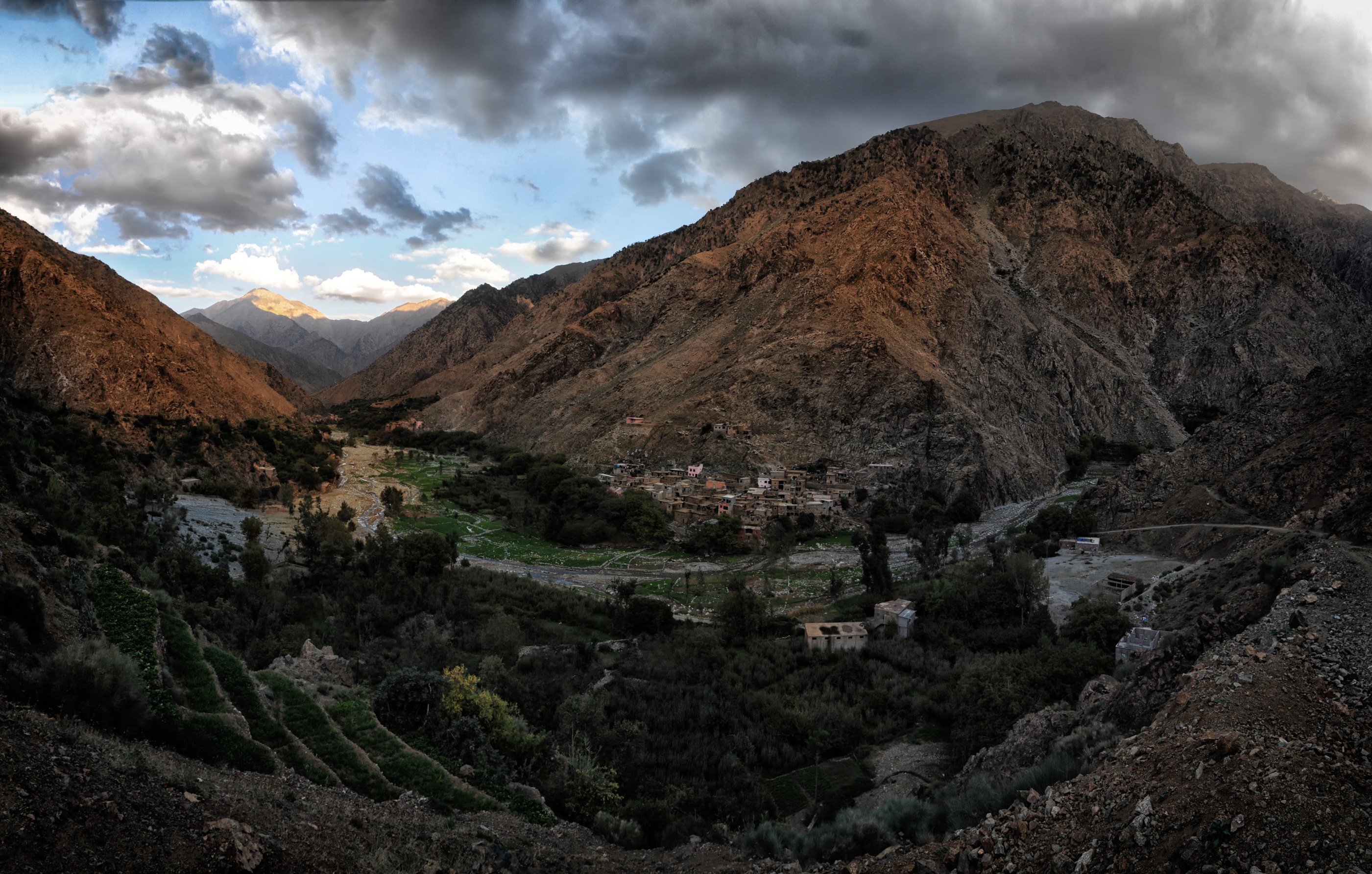 In October 2009 I was on a one-week vacation with a friend to Morocco. We spend most of the time in marrakesh, but we had a day in the atlas mountains.
This is the end point of our walk along the river, you can see at the bottom of the valley.
The photo is a stitch of 15 images.
I use a free (and fantastic) program called hugin for my stitching, it's very easy to use. You just open the program drag in your photos (JPEG or tiff) directly from a bin, hit "align", when the program is finished you check the preview, if it's ok you click "create", if not it takes a bit more work, cause you properly have to add control points by yourself, but most of the time the software does the job.
Get it here: Hugin – Panorama photo stitcher.
Atlas Mountains View by Bo47 is licensed under a Creative Commons Attribution-NonCommercial-NoDerivatives 4.0 International License.