The bird on the lifeguard tower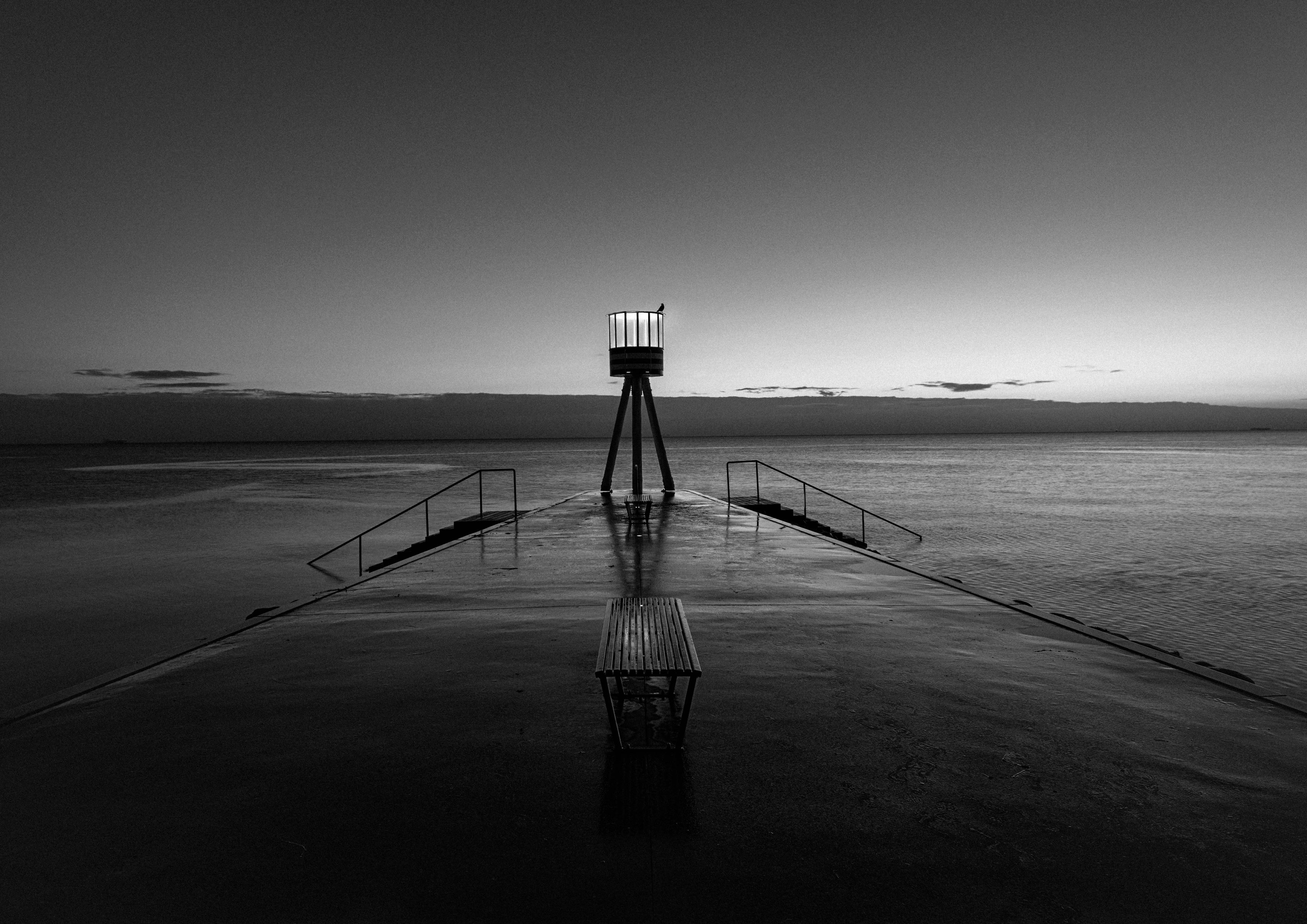 In December 2014 I went out to bellevue beach one cold early morning with my good friend Henrik Wessmann. To see if we could get a nice sunrise.
The sunrise wasn't perfect nor terrible. But what was perfect was that just as I had framed for a photo of one the famous lifeguard towers, a bird landed on top of it.
I been struggling quiet a bit with the post process of this image. But ended up liking the black and white version the best, normally I don't make sunrise – and sunset – photos without color, but it really works on this one, because the main focus should be on the bird – not the colors of the sunrise.
Camera: NIKON D800
Shutter speed: 2s
Aperture: ƒ/5.6
ISO: 100
Focal length: 23mm
Taken: 8 December, 2014
The bird on the lifeguard tower by Bo47 is licensed under a Creative Commons Attribution-NonCommercial-NoDerivatives 4.0 International License.