Shadow of a tower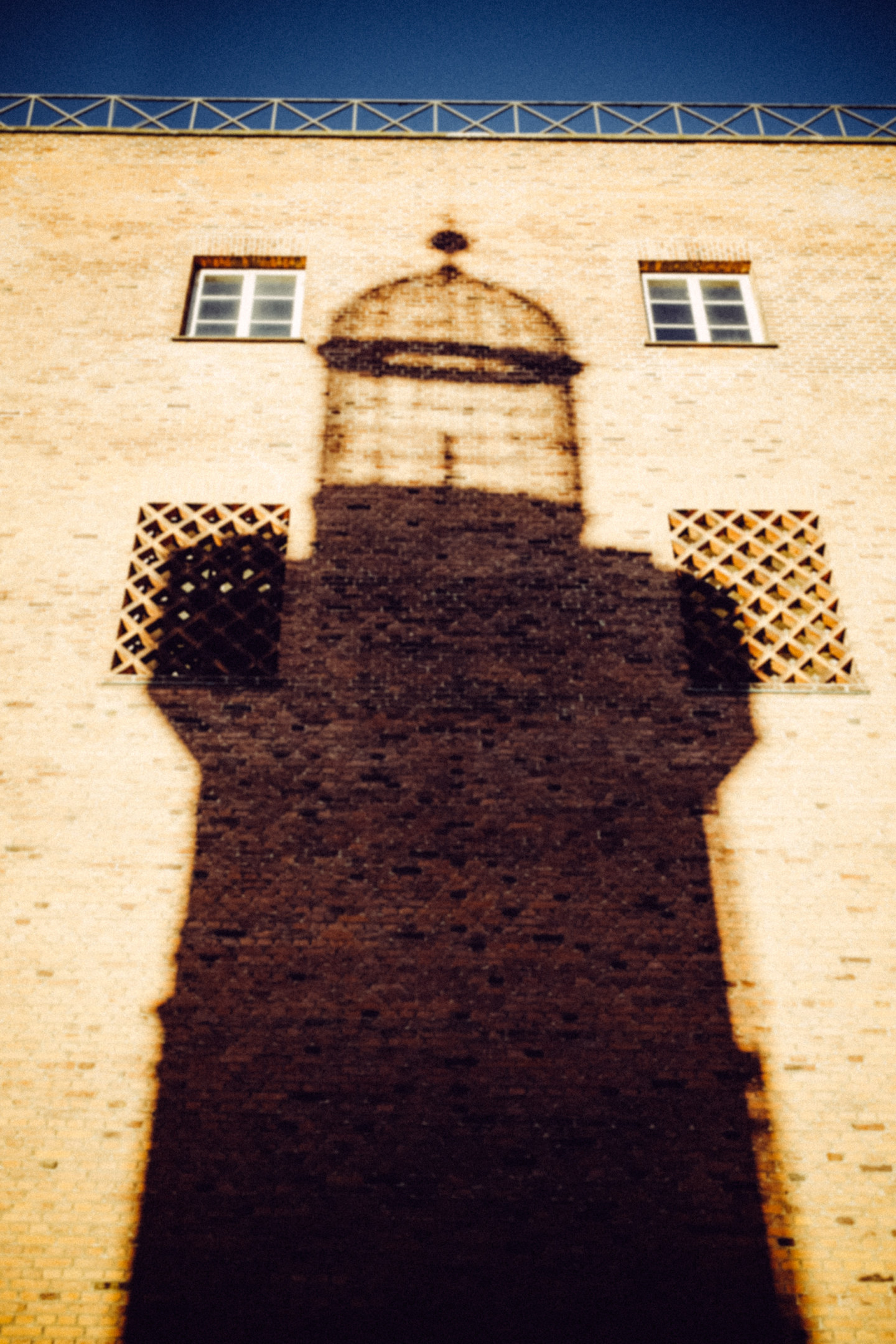 Just got back after a one week trip to Israel. It was one heck of a trip, got a lot of new photo's that I'm really looking forward to showing you. But first I have to get them processed, and that have to wait a few more days, because I got a lot of "real" work to do the next days.
Today's photo is from a walk I had with my girlfriend, some time ago. It's from Carlsberg, where they have this little lighthouse looking tower, and on this day it made a cool shadow on the building across the street.
Camera: X100S
Shutter speed: 1/1100s
Aperture: ƒ/4
ISO: 400
Focal length: 23mm
Taken: 2 July, 2015
Shadow of a tower by Bo47 is licensed under a Creative Commons Attribution-NonCommercial-NoDerivatives 4.0 International License.