Countryside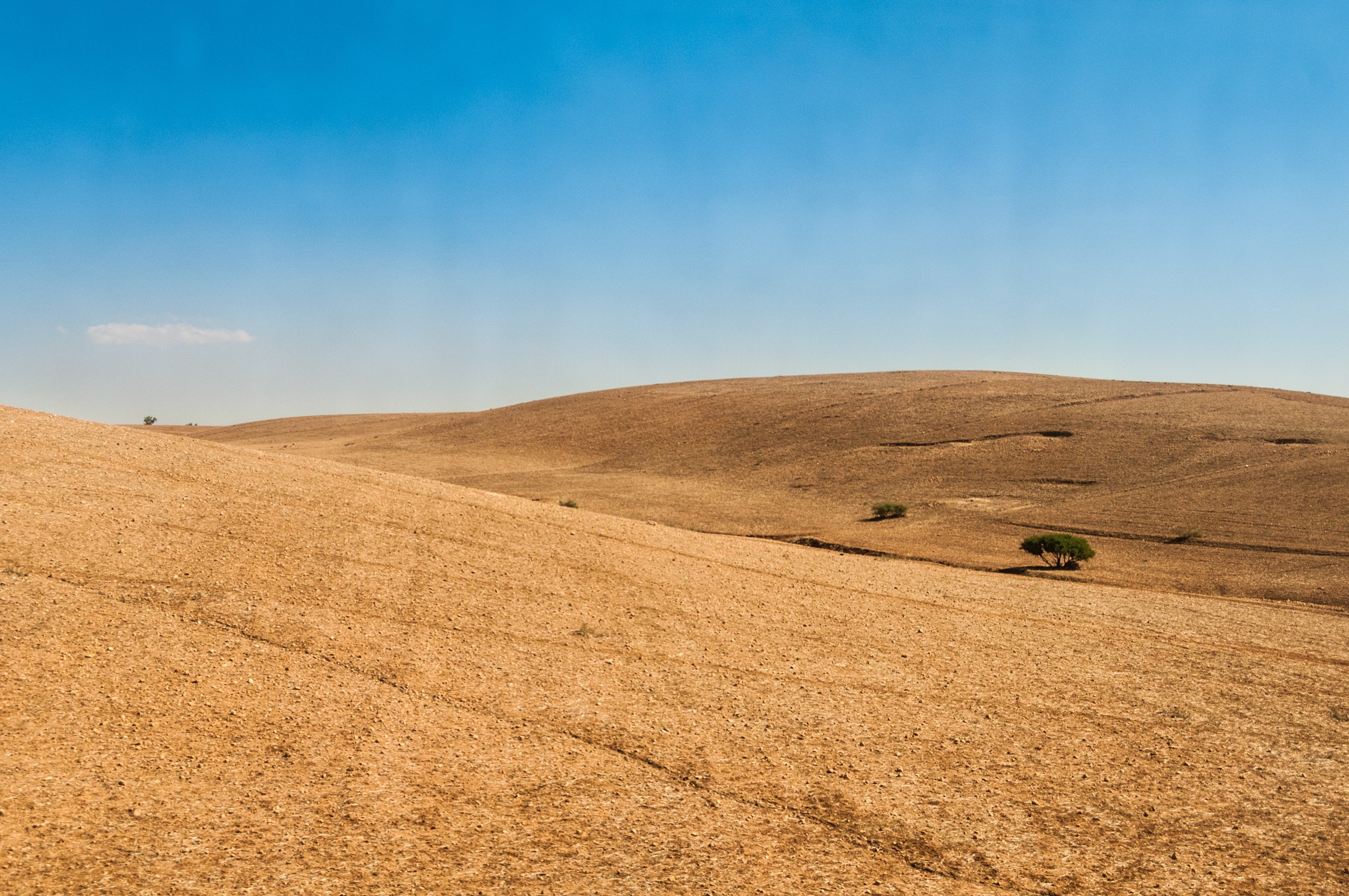 I was on the train from marrakesh to Casablanca, the trip takes around 3 hours, in order to kill some time I went out of the train compartment and in to the corridor to shoot a few photos out the window, I was pretty sure that I wouldn't get anything good, but I didn't have anything else to do, and it was kind of fun standing there taking pictures of the bypassing landscapes, but I also felt a little sad that I wasn't drive the distance in a car, in order to be able to stop at all the beautiful places we were passing, but then again, in that case the trip would have been twice as long.
I haven't done that much to this photo in post, I added some contrast and color, and cloned away some dirt from the window I was shooting through.
Camera: NIKON D300
Shutter speed: 1/1000s
Aperture: ƒ/5.6
ISO: 400
Focal length: 27mm
Taken: 31 October, 2009
Countryside by Bo47 is licensed under a Creative Commons Attribution-NonCommercial-NoDerivatives 4.0 International License.