Lakers Edge Cove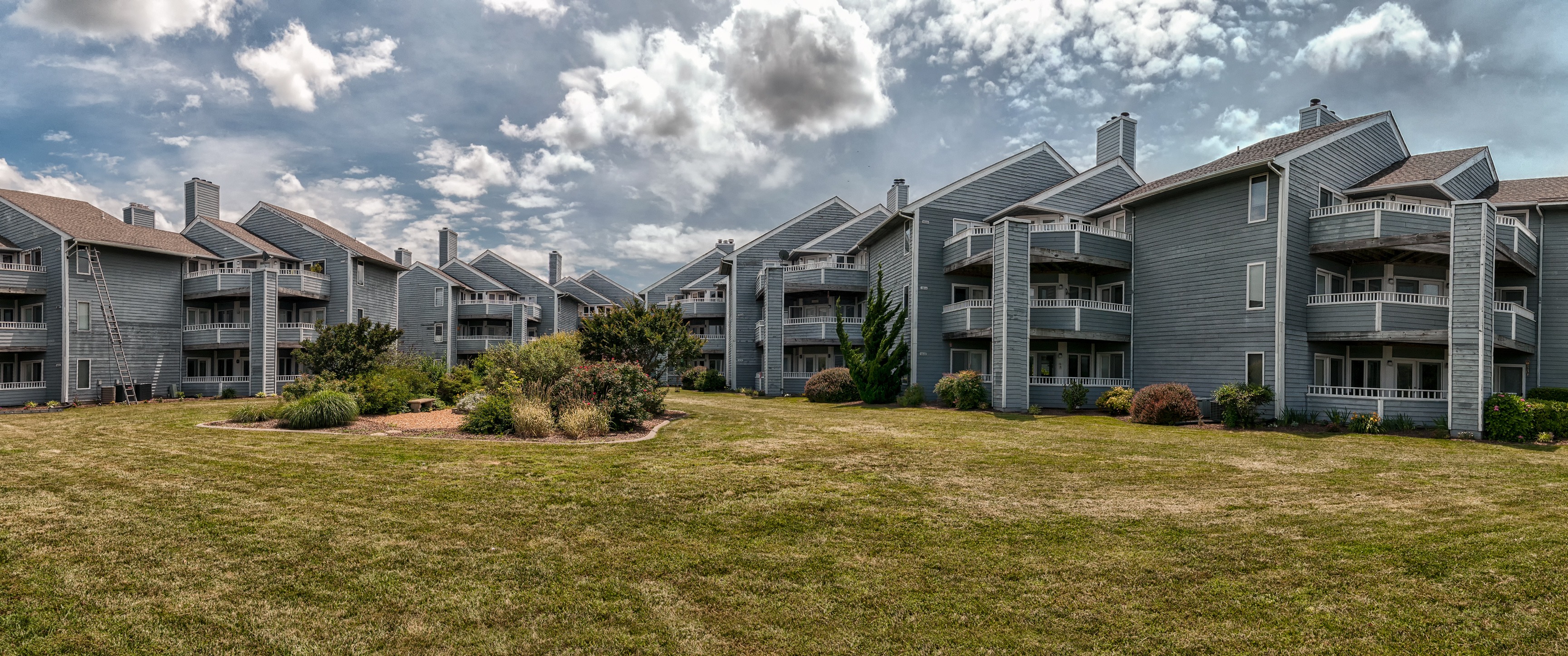 On a trip to Washington DC, back in 2009, I took a 2 ½-day driving tour of the surrounding area, it took me among other places, to virginia beach, where this photo was made.
It was the first time I tried to travel on my own, which is a mixture of really cool and not so cool moments. The cool part is that you can go wherever you want, you don't have to discuss it with somebody. The not so cool part is that it gets a bit boring in the long run and it's nice to have someone to share the adventure with.
Well anyway this was only for 2½-day, and that's no big deal, this summer I went for a 6 weeks trip to the US on my own, and that's tough, but more about that some other day.
The photo is a stitch of 3 images made with photoshop. It may look like an hdr, but it's not, I used the Nik Software color efex Pro Photoshop plug-in in order to get the look.
I also added some sharpen and adjusted the contrast and color.
Lakers Edge Cove by Bo47 is licensed under a Creative Commons Attribution-NonCommercial-NoDerivatives 4.0 International License.