Sale 50ᴃ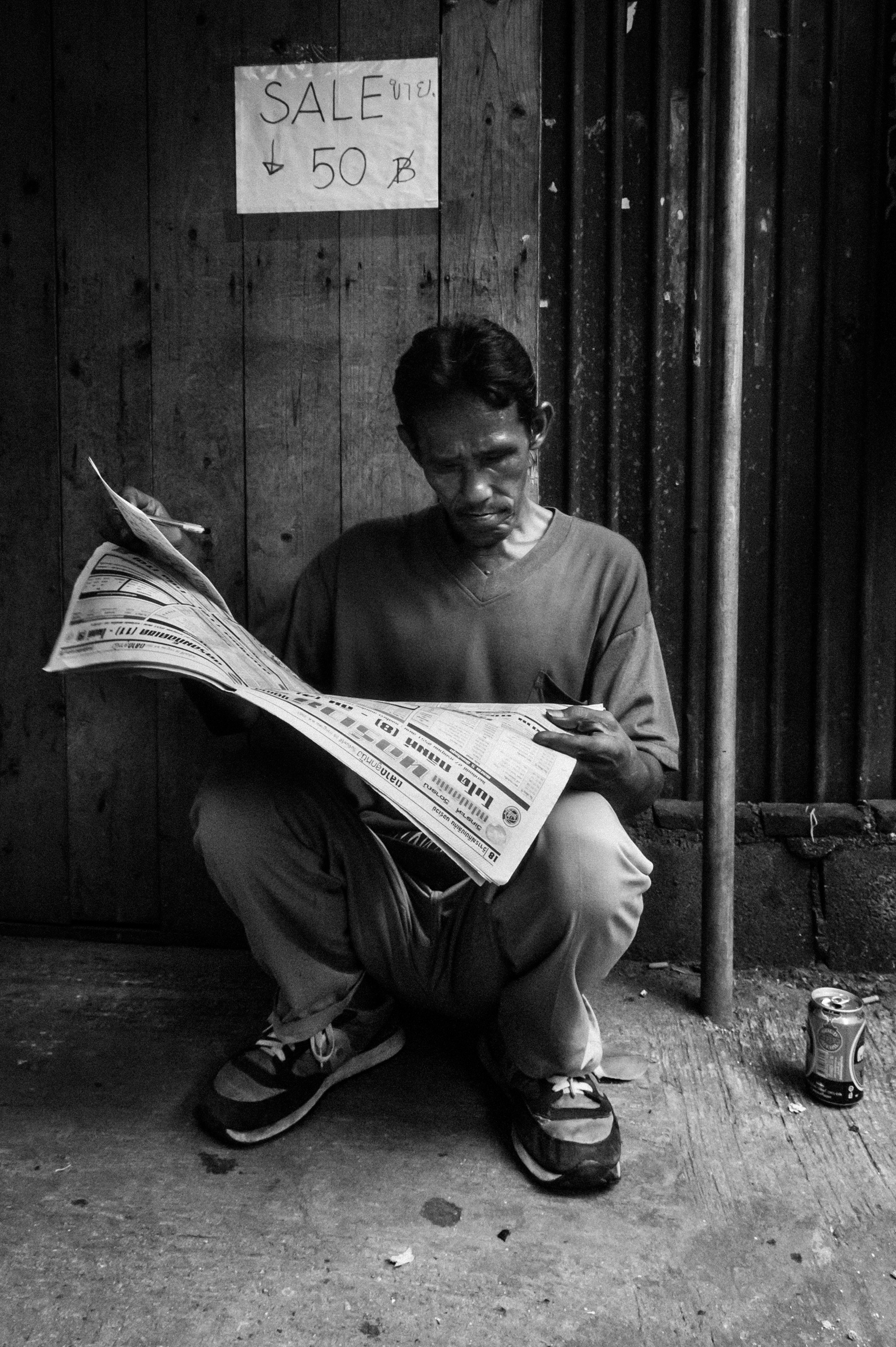 I came by this guy, sitting in the alley leading down to my hotel. and of course I couldn't resist make a photo of him.
Camera: NIKON D70s
Shutter speed: 1/20s
Aperture: ƒ/5.6
ISO: 1600
Focal length: 18mm
Taken: 27 July, 2008
Sale 50ᴃ by Bo47 is licensed under a Creative Commons Attribution-NonCommercial-NoDerivatives 4.0 International License.