A man and his bike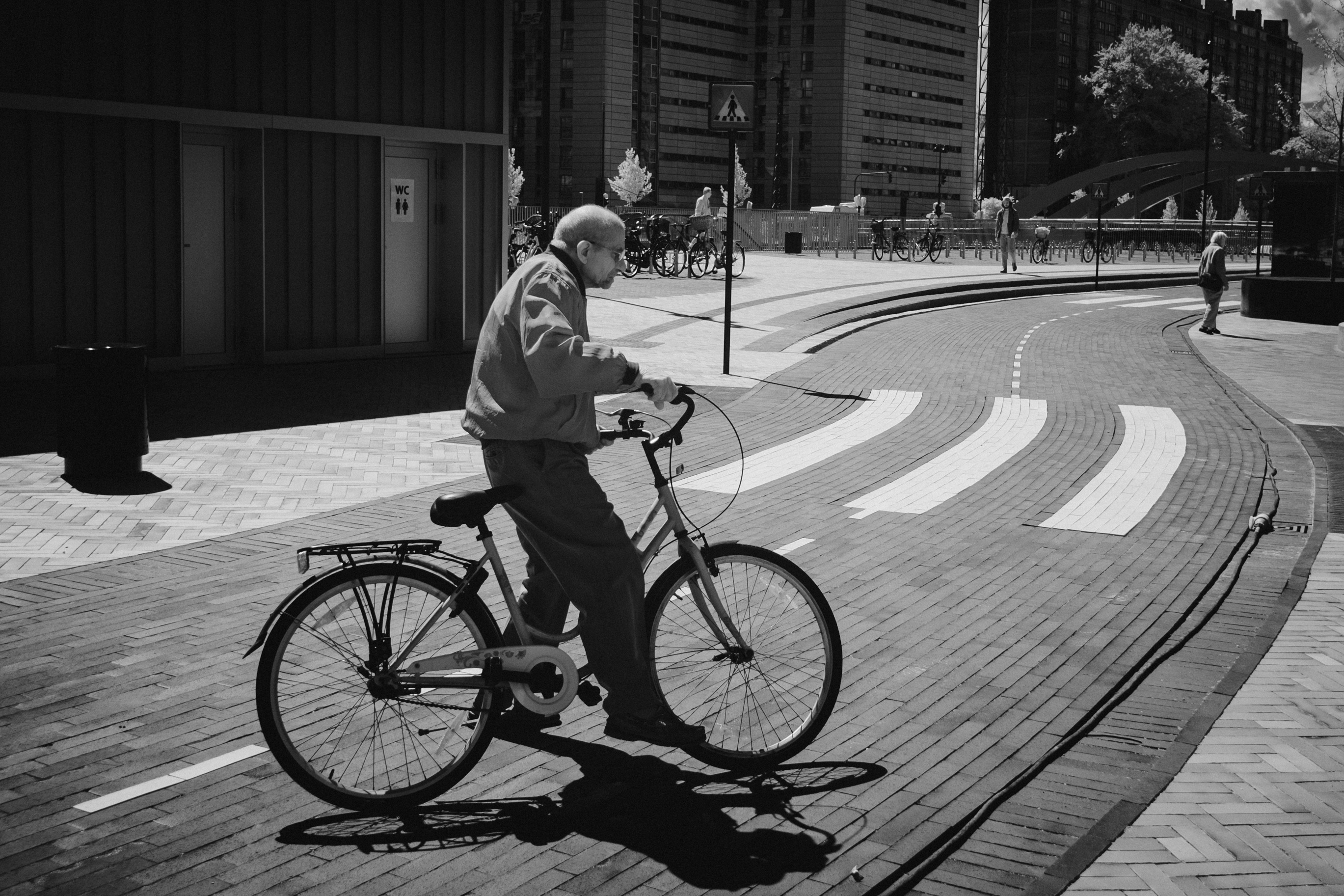 Another infrared photo, and I think I'll go in infrared mode for the next couple of posts.
I like the infrared look, but I think it's pretty hard to get a really good looking photo in this genre. It's pretty obvious that it's made for landscapes (color or black and white), but I tried to do a little street photography with it – about a year ago, darn time flies – and I like this one. Of course it only works in black and white, because humans look a little odd in the color versions.
Note to self – get out and do some more street photography with it.
The next posts are all gonna be some sort of landscape, which can also darn awesome in infrared, so stay tuned.
A man and his bike by Bo47 is licensed under a Creative Commons Attribution-NonCommercial-NoDerivatives 4.0 International License.