Thoughtful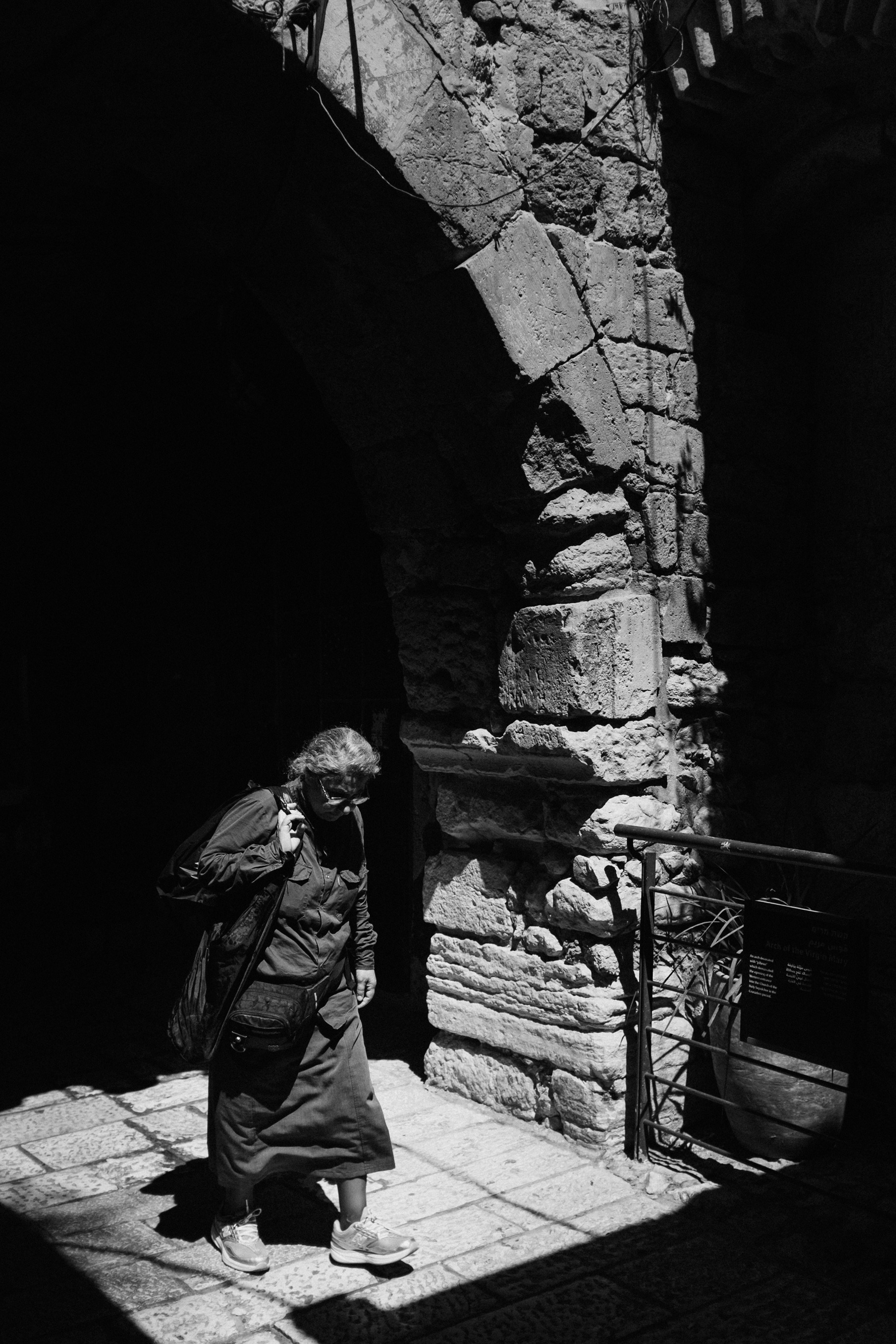 When in Israel, one must see the old part of Jerusalem. And I must say it's a perfect place for street photography.
Camera: X100S
Shutter speed: 1/600s
Aperture: ƒ/2
ISO: 200
Focal length: 23mm
Taken: 18 September, 2015
Thoughtful by Bo47 is licensed under a Creative Commons Attribution-NonCommercial-NoDerivatives 4.0 International License.