A Little Red Restaurant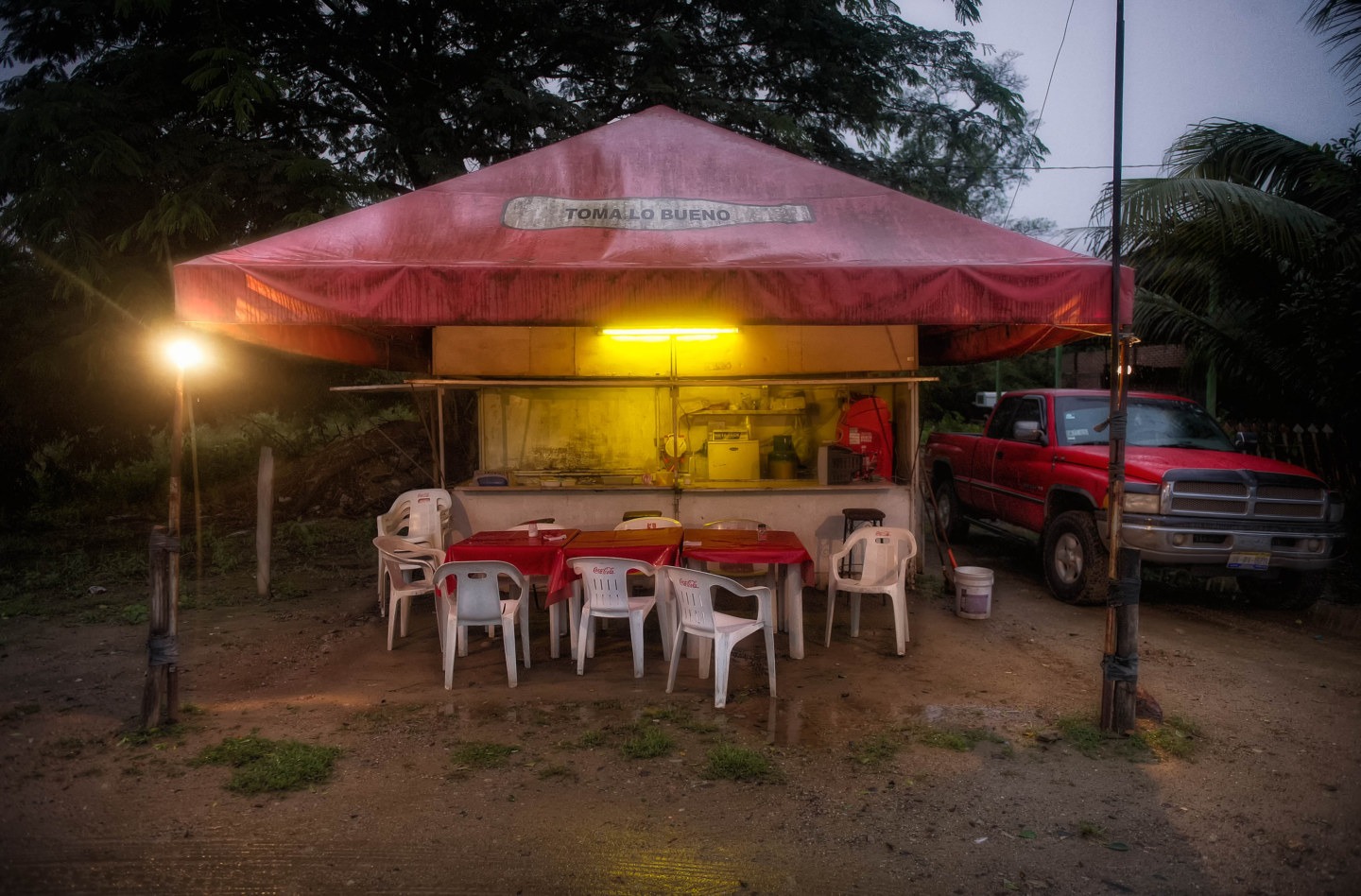 There are many of these small improvised restaurants in mexico, they normally only serve one kind of food, but that's not a bad thing, course that one dish is likely to be a very well cooked ,tasty and cheap one. so if you're in Mexico – or some other country for that matter – and stumble upon one of these restaurants, don't hesitate just sit down and get ready for a culinary experience.
I've done it many times, and never gotten sick afterwards, ass long ass the food is cooked, fried or otherwise heated, you should be safe.
A Little Red Restaurant by Bo47 is licensed under a Creative Commons Attribution-NonCommercial-NoDerivatives 4.0 International License.