Brasserie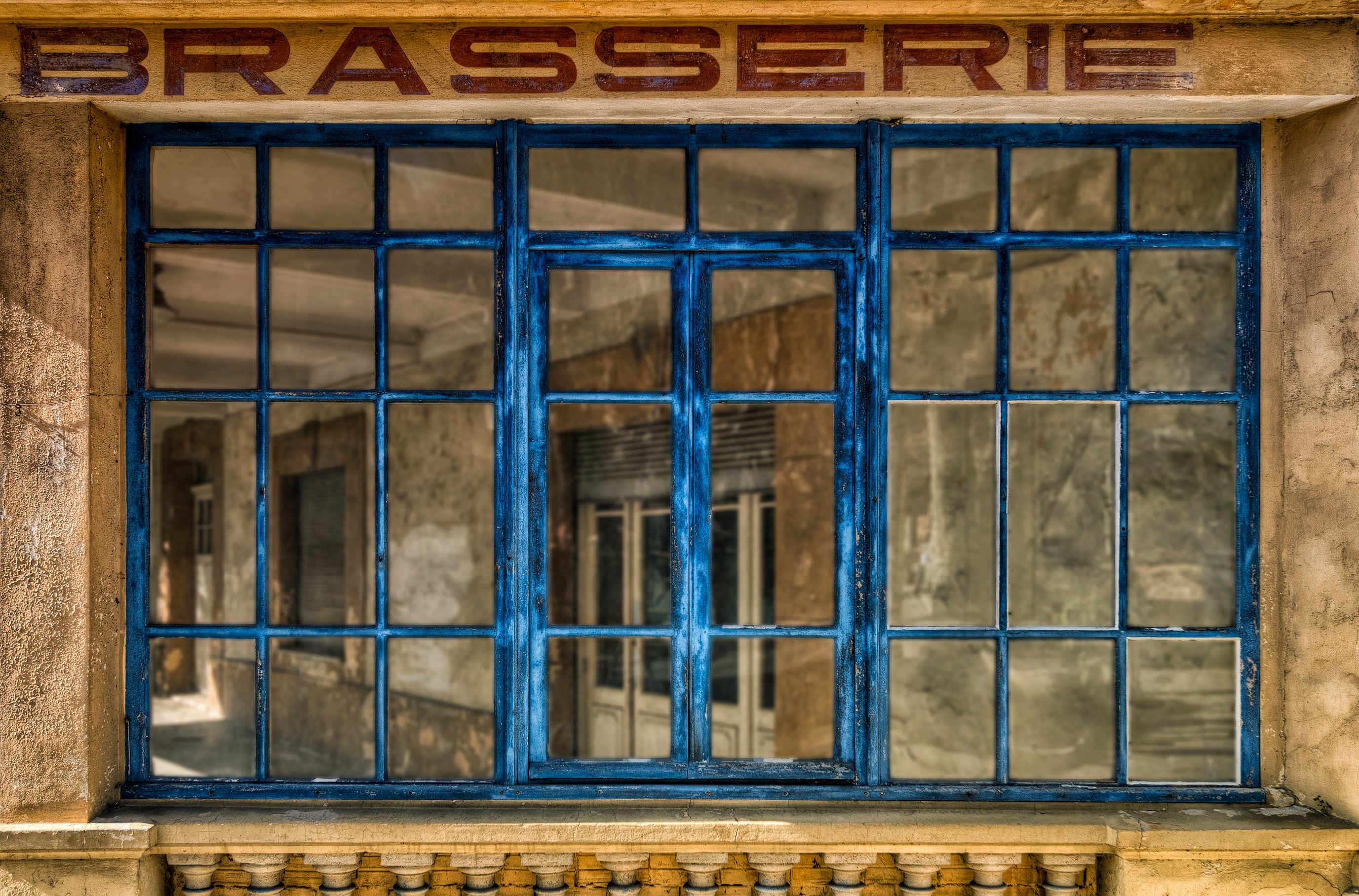 My girlfriend and I were on a weekend trip to Tourrette Sur Lupe, France in the spring of 2010. We had rented a car and most of the Saturday were spent on driving to the nearby towns, among them Point Sur Lupe – located about 8 kilometers from Tourrette, here I found this nice looking abandon brasserie.
If you look really carefully you are able to see my reflection in the window.
I could have cloned it away, but I thought what the heek, lets leave it there.
It's an hdr from 5 RAW exposures, after Photomatrix, I adjusted the colors, contrast and cropped the photo in Photoshop.
Camera: nikon d300
Shutter speed: 1/500s
Aperture: ƒ/5.6
ISO: 200
Focal length: 20mm
Taken: 20 February, 2010
Brasserie by Bo47 is licensed under a Creative Commons Attribution-NonCommercial-NoDerivatives 4.0 International License.