Four Birds and a Sunrise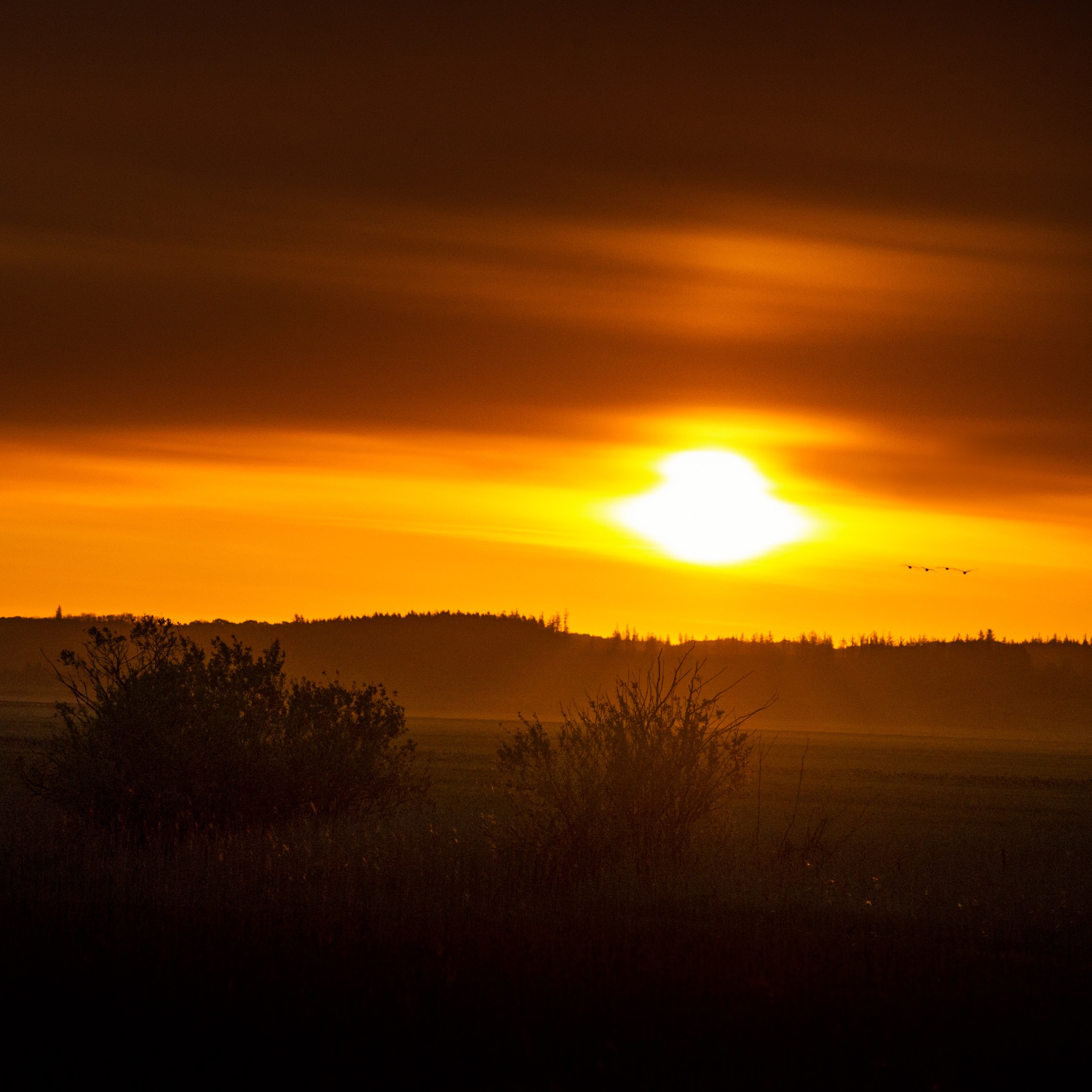 Got this one a few days ago, when I was in Jutland. I got up two mornings before sunrise, went out to see if I could find some cool spots, the first morning wasn't that good, sunrise wise, but I got another cool photo, but I'll show that in another post. The second morning the sunrise was amazing, one of the best I seen in a long time, and I – of course – got a bunch of photos of it.
This photo was made near the end of the sunrise, there was a huge cloud hovering a bit above the horizon, and once the sun went behind it, the light was all gone.
Camera: NIKON D3S
Shutter speed: 1/2500s
Aperture: ƒ/8
ISO: 1250
Focal length: 200mm
Taken: 9 May, 2015
Location:
Four Birds and a Sunrise by Bo47 is licensed under a Creative Commons Attribution-NonCommercial-NoDerivatives 4.0 International License.